Winning at CSGO (Counter-Strike: Global Offensive) requires a combination of skill, strategy, and teamwork. Here are some tips to improve your chances of winning:
Practice your aim: CSGO is a first-person shooter game, so having a good aim is essential. Spend time in the game's aim training maps to practice your aim and reaction times.
Learn the maps: Knowing the layouts of the maps is crucial. Familiarize yourself with the different routes, choke points, and angles to gain an advantage over your opponents.
Communicate with your team: CSGO is a team game, so communication is essential. Use your microphone to communicate with your team and coordinate your strategies.
Play strategically: Consider your positioning, equipment, and timing to make the most of each round. Use smoke grenades, flashbangs, and other tools to gain an advantage over your opponents.
Watch professional matches: Watching professional CSGO matches can help you learn new strategies, tactics, and techniques. You can learn a lot from how professional players communicate and coordinate with their teams.
Practice regularly: Consistent practice is crucial for improving your skills and gaining experience. Play regularly to keep your reflexes sharp and improve your game sense.
Remember that winning isn't everything in CSGO. Focus on improving your skills, learning from your mistakes, and working with your team to have fun and enjoy the game.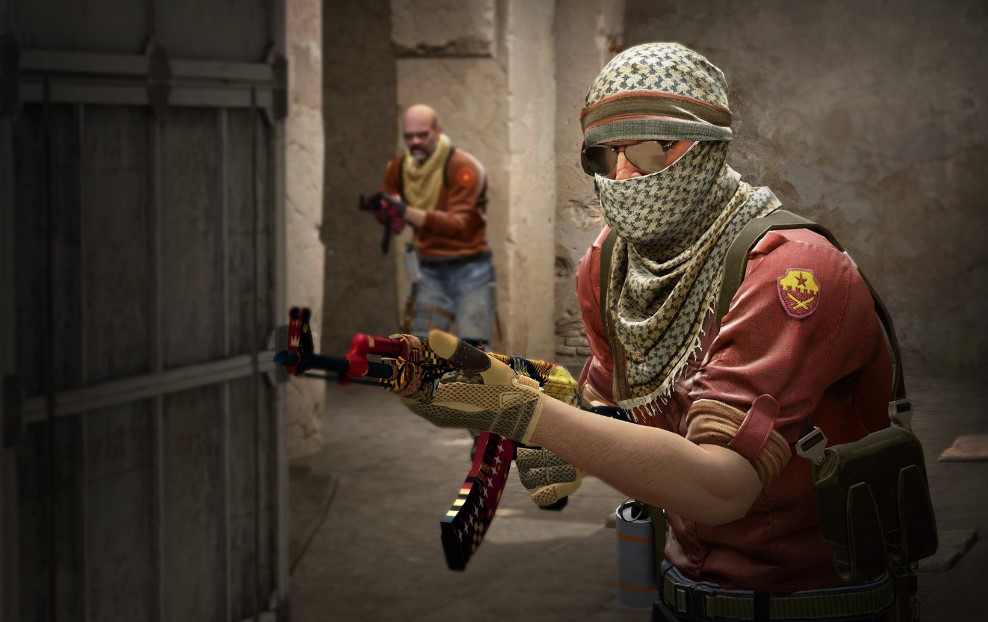 The best weapon in CSGO
CSGO has a variety of weapons to choose from, each with its strengths and weaknesses. However, one of the most powerful weapons in the game is the AK-47. Here's why:
High damage: The AK-47 is a high-damage weapon, capable of killing an enemy player in one or two shots to the chest or head.
Good accuracy: The AK-47 has good accuracy, especially when fired in short bursts or controlled sprays.
Penetration: The AK-47 has excellent penetration power, which means it can shoot through thin walls, doors, and other objects.
Affordability: The AK-47 is relatively affordable compared to other high-powered rifles in the game, making it a popular choice among players.
Versatility: The AK-47 is a versatile weapon that can be used in various situations, from long-range engagements to close-quarters combat.
However, mastering the AK-47 requires practice and skill. It has a strong recoil pattern that can be difficult to control, especially when firing in full auto mode. Still, with practice and proper technique, the AK-47 can be a deadly weapon in the hands of a skilled player.