In this article, you will find the top software tools for Windows to extend the functionality of computers. Since the programs are simple to use, even beginners can use them.
The Windows operating system itself offers the user a fairly wide range of possibilities, but there are programs that can extend or improve its functions if you need more. For example, if you need to clean the system properly, download a video or crop a photo, create a bootable USB flash drive, quickly write a program or text and do much more.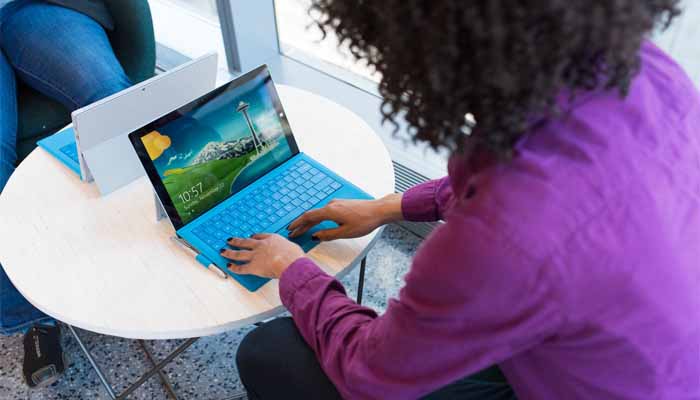 We have compiled the best pc programs that are useful for any Windows user. They are guaranteed to be free of viruses and adware. All of the programs listed below do not impose additional software and do not interfere with the operating system settings. Also, note that many programs are open-source, portable versions, and you can run them from USB drives on any computer. Let's go!
9 Best Software For Windows
Google Chrome
Google Chrome is the most popular and frequently downloaded browser. Since we spend most of our time on the Internet, the computer must have a good browser. Besides, Google Chrome is the most secure and the best to use. First, the browser developers release many extensions that make the browser more functional. Secondly, Google Chrome syncs user data between multiple devices. Developers are implementing many modern security technologies into the browser. Hence, if you want to surf the Internet safely and find the information you wish to quickly, install Google Chrome. Alternative browsers are Firefox, Opera, Microsoft Edge.
Kaspersky Free Antivirus
Kaspersky Free Antivirus is the best software for PC, and here's why. As the name implies, this is a free program to protect your computer from malware and viruses. A separate component of the program processes each type of threat. Kaspersky Free includes:
File Anti-Virus. The program protects your computer from possible virus infections.
Mail Anti-Virus. The program checks all messages that you send or receive for viruses.
Web Anti-Virus. The program analyzes websites and blocks content that can harm your computer.
IM Anti-Virus. The program is designed to detect viruses in instant messaging applications.
The best part is that the program is quite simple to install and configure. Kaspersky is well-known antivirus software. It should be noticed, and rightly so. The only drawback is that in many cases, the program expires and needs to be updated.
VeePN
VeePN is a service that provides the user with privacy. With the help of VeePN, when accessing the Internet, you can hide your location, encrypt data, access geographically blocked content, and be anonymous on the network. Note that you can get a useful browser extension for your Chrome browser. The company provides a trial, during which you can evaluate all the features of the tool. To use this program, you need to register on the site, download the VPN and connect to high-speed servers. The program also protects users from hackers and fraudsters when working with public Wi-Fi, who can quickly launch viruses into your computer, get personal data, passwords from social networks and credit cards. VPN blocks annoying ads that appear based on your interests and does not allow spam, malware, phishing attempts to pass through. You can connect ten devices to the service at the same time, and you significantly save money.
7-Zip
7-zip is a must-have software for Windows 10. 7-zip is one of the popular archiving software on the web. Archivers are programs that reduce file size and allow you to combine multiple files into one archive. 7-zip supports files such as 7z, XZ, RAR, GZIP, TAR, ZIP, and WIM. Note that in this software for PC, the command line application's ability to work is available.
VLC Media Player
VLC Media Player ranks 1 in media player software in 2021. VLC Media Player is an open-source program that allows you to play media from your device or a disc, as well as stream it over the Internet. With this app's simple user interface, you'll be able to watch your favorite videos in no time. Its advantage is a large number of plugins, extensions, and the ability to record the screen.
EASEUS Todo Backup
EASEUS Todo Backup is Windows software for automatically backing up Windows operating systems, system drives, individual files, and folders, email accounts. Offering maximum data protection and ease of use, Todo Backup allows users to schedule backups themselves.
CCleaner
CCleaner is a good cleaning and optimization program. It removes unused, temporary, or unnecessary files. Therefore, the hard disk frees up space for new data, and the computer becomes faster. Also, it clears the browser's history, cache, and cookies.
Gimp
GIMP is a free graphics editor that allows you to perform a wide range of tasks and has many functions, both for the necessary correction of files, images and for creating original ones. You can add different layers to photos, modify them as needed, edit in a much larger volume than in Photoshop and Paint. There is also a portable version of Gimp installed on a USB stick and run on any computer.
FixWin
FixWin is a set of tools that can solve problems and errors in Windows 10. It does not require installation after downloading and is immediately ready to work. This program solves a wide range of tasks: if the "Start" button does not open for you, for some reason there is no Internet, individual applications do not work, and much more.
Conclusion
We hope that our article will inspire you to install these useful programs on Windows and make full use of the computer's capabilities. Of course, this isn't an complete list of available programmes. There are several more applications that are available, but the ones on this list are the best and most common. The best Windows 10 applications, such as VPN web browsers and cleaners, can keep your computer secure from viruses while allowing you to work easily and comfortably!