Tekken 5 Download for PS2 and Windows PC. This game was developed and released by Namco in 2005.
Tekken 5 is a must-play for anyone who enjoys thrilling, realistic fighting action. Heihachi Mishima has passed away following the events of Tekken 4. With its commander gone, it was anticipated that the criminal organization that oversaw the Iron Fist Tournament (also known as "Tekken") would vanish, but a strange new figure has taken over. The fifth Iron Fist Tournament has already been announced by the Mishima Zaibatsu, and veteran fighters will face off against fresh opponents in an effort to win the tournament yet again.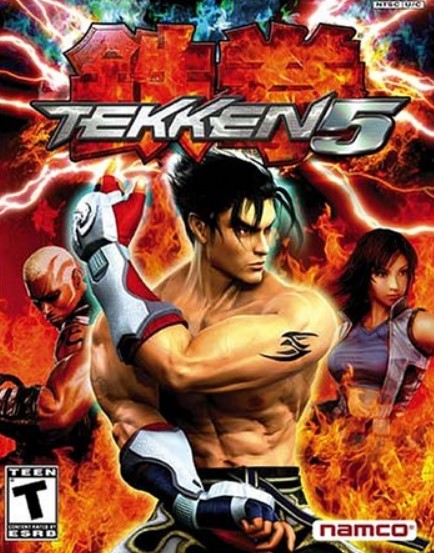 Features of Tekken 5
Three new characters join the fray with unique moves and their own personal motivations for entering the Iron Fist Tournament
The classic Tekken control is simplified without losing the tightness & flexibility that made it great – sure to please beginners & old-school fans
Variety of complex new arenas that add to the challenge – Some will box you in and put you toe-to-toe with opponents, others will give you huge space for the big moves
Watch as the environment reacts to your combat – from the grass under your feet to the objects on the walls
Technical Specifications:
| | |
| --- | --- |
| Title | Tekken 5 Download |
| File Size | 3.52 GB |
| License | Free |
| Requirements | Windows PC, Playstation 2 |
| Author | Namco |
Tekken 5 Download link:
Note: The file is compressed using 7z format. Use 7 zip to extract the file.
How to play Tekken 5 Game on PC?
You can use the same ISO file to play it on a PC with the help of the PCSX2 emulator.
For a complete PCSX2 setup tutorial read this post How to play PS2 games on PC.