Jak 3 PS2 ROM download. This game was developed and released by Naughty Dog in 2005.
After a year has passed since Jak and Daxter saved Haven City from Kor and the Metal Heads, three groups are still fighting for control of the streets, making the city even more dangerous. People in Haven City don't trust Jak's dark powers, and as rumours spread about Jak's connections to Krew and Kor, the city blames Jak for its bad situation. When a surprise Metal Head attack destroys the palace, not even Ashelin can protect Jak. The High Council's power broker, Count Veger, sends Jak to the barren Wasteland to live out the rest of his life alone. Jak is taken by plane to a harsh island and left there. With brave Daxter and Pecker by his side, they start their next adventure in a place where the fight for the city has just started.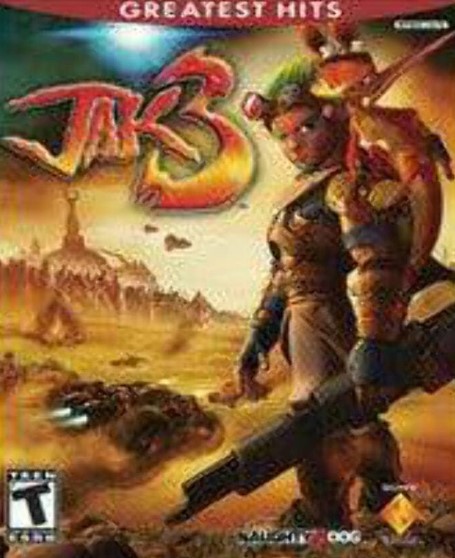 Features of Jak 3
Jak is now equipped with upgradeable mods — increase his firepower and use them strategically
Explore the Wasteland – an area five times larger than Haven City
All-new Dark Jak abilities and combos
Watch the transformation into Light Jak, bringing new moves, combos, and powers with it
Realistic Ragdoll Physics allows gamers to witness a unique death for each enemy killed
Technical Specifications:
| | |
| --- | --- |
| Title | Jak 3 PS2 ROM Download |
| File Size | 2.33 GB |
| License | Free |
| Requirements | Windows PC, Playstation 2 |
| Author | Naughty Dog |
Jak 3 PS2 ROM download link:
Note: The file is compressed using 7z format. Use 7 zip to extract the file.
How to play Jak 3 Game on PC?
You can use the same ISO file to play it on a PC with the help of the PCSX2 emulator.
For a complete PCSX2 setup tutorial read this post How to play PS2 games on PC.