Gauntlet Legends Download for PlayStation and Windows PC. This game was developed and released by Atari in 1998.
The arcade version of Gauntlet Legends is a cult favorite–a four-way hack-slash-and-burn-everything-in-sight binge through a fantasy world full of monsters. It's almost like Lord of the Rings without the bothersome plot.
A lot of people were probably awfully excited when Midway decided to bring Gauntlet to the PlayStation, and for the most part, their game is intact. The world of Gauntlet is colorful, littered with treasure chests that can be unlocked with keys gained from slaying beasts. The four main characters are back–Valkyrie, warrior, wizard, and archer–with the promise of hidden characters as well.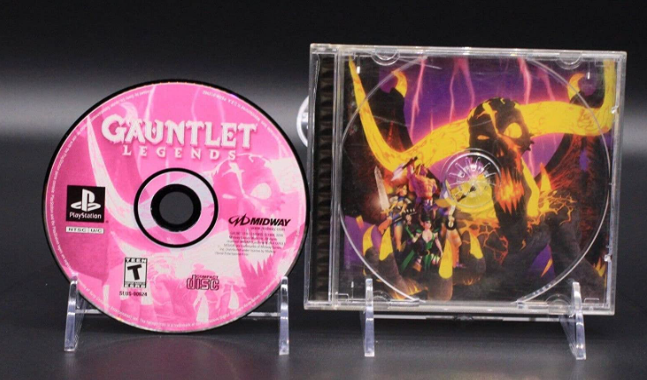 Features of Gauntlet Legends
Nice arcade game
Supports Two players
Super fun game
There are four main worlds to the game (mountain, castle, forest, and pyramid)
New sound effects, enemies, worlds, and bosses
Technical Specifications:
| | |
| --- | --- |
| Title | Gauntlet Legends Game Download |
| File Size | 320 MB |
| License | Free |
| Requirements | Playstation, Windows PC |
| Author | Atari |
Gauntlet Legends Download link:
Note: The file is compressed using 7z format. Use 7 zip to extract the file.
How to play Gauntlet Legends Game on PC?
You can use the same ISO file to play it on a PC with the help of the PCSX2 emulator.
For a complete PCSX2 setup tutorial read this post How to play PS2 games on PC.