EOE: Eve of Extinction Game Download for PS2 and Windows PC. This game was developed and released by Eidos in 2007.
In Eve of Extinction, players can engage in close combat with a large variety of unique foes and stage bosses, each of which has a different fighting style, set of strengths, and an arsenal of weapons. You can gather various power crystals to turn your Legacy into a variety of weapons with unique features like time stops, antigravity, and energy bullets.
Josh Calloway is a worker at Wisdom Incorporated, a company well-known for its significant contributions to the genetics sector, and he has been the subject of intensive biochemical research. He proves to be the ideal genetic match for Wisdom's most recent study thanks to his exceptional strength and reflexes, and he intends to exploit his improved physical qualities to advance medical science. However, Wisdom's real goal is to develop its biogenetic technologies in order to increase its military might. The company's main goal is to create Legacy, a lethal close-range weapon that is created through the strange union of a rare metal and a living human soul. Legacy has an unthinkable amount of destructive power. Josh decides to flee Wisdom with Eliel Evergrand, another employee working on the construction of Legacy, after learning about Wisdom's true motivations. However, Eliel's spirit is compelled to reside in the most potent Legacy ever created—the E.O.E.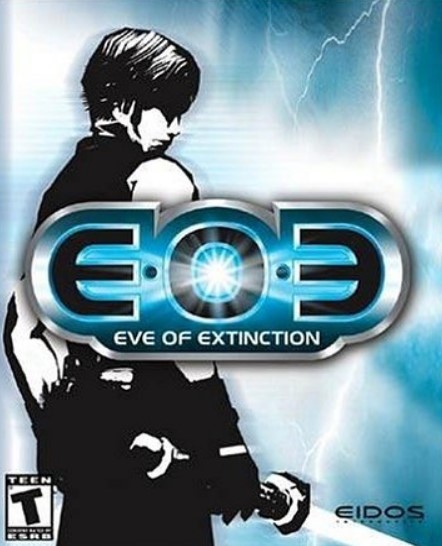 Features of Eve of Extinction
Nice graphics
Fighter/RPG game
Neat storyline
Technical Specifications:
| | |
| --- | --- |
| Title | Eve of Extinction Game Download |
| File Size | 1.05 GB |
| License | Free |
| Requirements | Windows PC, Playstation 2 |
| Author | Eidos |
EOE: Eve of Extinction Game Download link:
Note: The file is compressed using 7z format. Use 7 zip to extract the file.
How to play Eve of Extinction Game on PC?
You can use the same ISO file to play it on a PC with the help of the PCSX2 emulator.
For a complete PCSX2 setup tutorial read this post How to play PS2 games on PC.