Devil May Cry 3 PS2 ROM Download for PS2 and Windows PC. This game was developed and released by Capcom in 2005.
The updated Devil May Cry 3: Dante's Awakening Special Edition of the original game offers more action and adventure. You play as Dante in this prequel to the original Devil May Cry, a dynamic, acrobatic half-demon with a potent fighting style all of his own. Players can adopt Vergil, the evil half-brother of Dante, and play as him in this Special Edition. Additionally, it has a new boss character, a turbo option, a new method for continuing, altered difficulty settings (including a brand-new "very hard" mode), and Survival and Movie modes.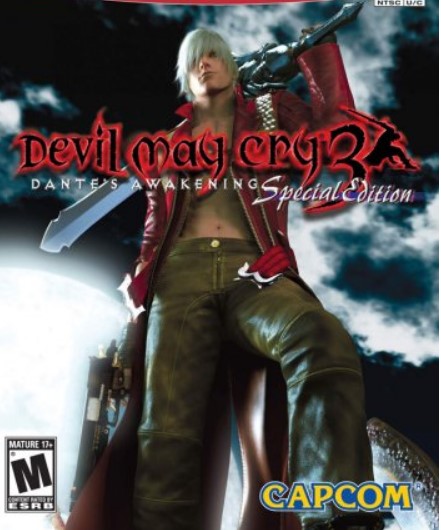 Features of Devil May Cry 3
Pick from 4 styles of combat, Gunslinger, Swordmaster, Trickster, and Royal Guard, all offering greatly improved skills in each area
Play the role of Dante, 20 years before Devil May Cry was set, and let the all-new story unfold in this prequel to the original masterpiece
All new enemies, bosses, and characters act independently and are more realistic than ever
New range of weapons – Battle your way through enemies in style with the enchanted Electric Guitar, also Nun-Chucks, and (of course) swords and firearms
The new game engine, features all-new Shadow Effects, weather conditions, graphics, and sharper gameplay
Technical Specifications:
| | |
| --- | --- |
| Title | Devil May Cry 3 PS2 ISO Download |
| File Size | 2.9 GB |
| License | Free |
| Requirements | Windows PC, Playstation 2 |
| Author | Capcom |
Devil May Cry 3 PS2 ROM Download link:
Note: The file is compressed using 7z format. Use 7 zip to extract the file.
How to play Devil May Cry 3 Game on PC?
You can use the same ISO file to play it on a PC with the help of the PCSX2 emulator.
For a complete PCSX2 setup tutorial read this post How to play PS2 games on PC.