Batman Begins Game Download for PS2 and Windows PC. This game was developed and released by Electronic Arts in 2005.
As the fabled Dark Knight from DC Comics, enter the dangerous criminal underground of Gotham City in the computer game Batman Begins. Batman Begins puts the onus on players to make terror their greatest ally. The game delves into the beginnings of the Batman myth and the rise of the Dark Knight to power in Gotham. The Scarecrow, Ra's Al Ghul, and Carmine Falcone are just a few of the iconic villains that players will battle as they take on the roles of both Bruce Wayne and his alter ego, Batman, as they hunt down evildoers from the shadows while using their strength, intelligence, and a variety of high-tech weapons. Batman Begins presents the Batman universe in a way that has never been possible before by turning typical stealth-based gameplay on its head by allowing players to play the hunter, rather than the victim. Players will learn new techniques for paralysing thugs with fear before engaging in hand-to-hand combat or questioning them while stalking them from the shadows. Batman Begins the video game offers a dramatic interactive accompaniment to Christopher Nolan's reimagining of the Dark Knight in Batman Begins, taking players from the corridors of Arkham Asylum and the streets of Gotham City to an ancient monastery high in the Himalayas.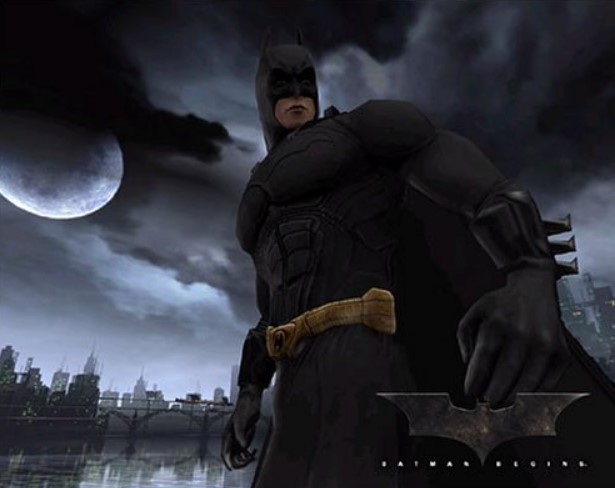 Features of Batman Begins
Batman Begins challenges players to use fear as their ultimate weapon
Gamers must use their environment, from scaling buildings and soaring between rooftops
brings gamers into the Batman universe, allowing them to experience the origins of the Dark Knight as both Bruce Wayne and Batman
Scale buildings and soar between rooftops as you explore an interactive Gotham City and pick off prey, one by one
Use the Utility Belt's high-tech crime fighting gadgets — the Batgrapple, Batarang, Optic Cables, Lock Picks and more — combined with mixed martial arts combos to dominate Gotham City
Technical Specifications:
| | |
| --- | --- |
| Title | Batman Begins Game Download |
| File Size | 1.52 GB |
| License | Free |
| Requirements | Windows PC, Playstation 2 |
| Author | Electronic Arts |
Batman Begins Game Download link:
Note: The file is compressed using 7z format. Use 7 zip to extract the file.
How to play Batman Begins Game on PC?
You can use the same ISO file to play it on a PC with the help of the PCSX2 emulator.
For a complete PCSX2 setup tutorial read this post How to play PS2 games on PC.