In the current technological era, cloud computing is rapidly gaining a lot of ground. Large firms such as Amazon and Microsoft have already moved their resources to the cloud.
In reality, cloud computing is the result of the internet's evolution. Having said that, to really understand what it is, it's important to put your mind around this idea. The following information provides you with insights on what cloud computing is and its components.
Cloud computing is basically the deployment of data and apps to a specified server. A special server will house all of your software, hardware, and any other applications needed to run your business.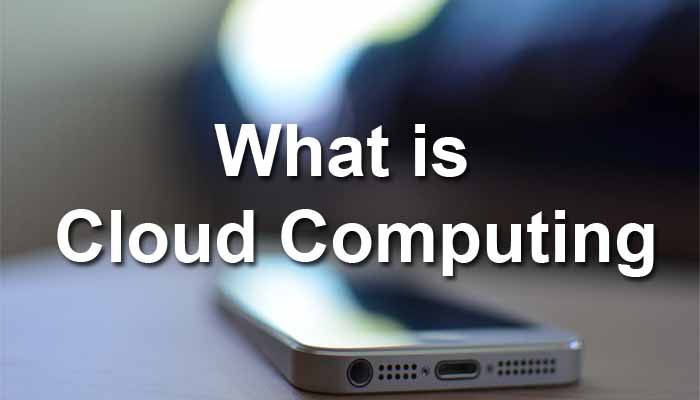 Organizations can store sensitive data in the cloud, remotely access apps, use email services. Complex applications for the database will also be accessed in the cloud. In other words, for all your computing needs, it can be described as a one-stop-shop, without running heavy applications on your computer.
There are specialized cloud service providers. Cloud computing has many benefits, and simplicity and performance are obvious. Cloud computing firms have invested heavily in ensuring they fulfill their valued customers ' needs.
Cloud computing is certainly a breakthrough, as incorporating it is helpful and easy. Customers can access their information and engage various applications with a web browser without investing in expensive software or charging high license fees to use some network infrastructure.
Things you can do on the cloud
Cloud computing systems will help companies save a lot of cash by eliminating the cost of purchasing servers, software, the people needed to deliver business services.
Most providers use infrastructure, software, and servers to provide the organization with specific services. By offering scalable and robust computing resources over the internet, cloud computing will help organizations.
If pre-configured for disaster recovery, the cloud is very efficient. The cloud recovery plan is an essential feature that automatically operates if data or a server fails as it helps to recover data as soon as possible.
When everyone moves quickly to cloud technology and begins enjoying a cost-effective business system, don't fall behind. The cloud will reduce software and hardware costs automatically.
Cloud computing is today the world's most exciting IT infrastructure. Most companies now use cloud services to reach their desired goals. Cloud computing provides companies with many solutions that are beneficial in the long run.