Microsoft Azure is a cloud computing services platform that involves open-source, standards-based technologies, and proprietary solutions. Microsoft Azure was introduced by Microsoft with some other companies. This is best referred to as a solution that has limitless possibilities.
In simple terms, azure simply means a platform for public cloud computing. This provides the opportunity to add cloud to existing networks through its software as a Service (SaaS), Infrastructure as a Service (IaaS) and Platform as a Service (PaaS). The essence is to enable these things to be used for analytics, storage, virtual computing, networking, and many other things.
Microsoft Azure was first announced to the public in October 2008. In February 2010, it was made available for general use. It was first named windows Azure but, in July 2014, it was renamed, Microsoft Azure. Since the time it was launched till now, several improvements have been added to it. According to records, in July 2018, Microsoft classified Azure cloud services into eighteen (18) basic product types which include computing, web, data storage, analytics, hybrid integration among others.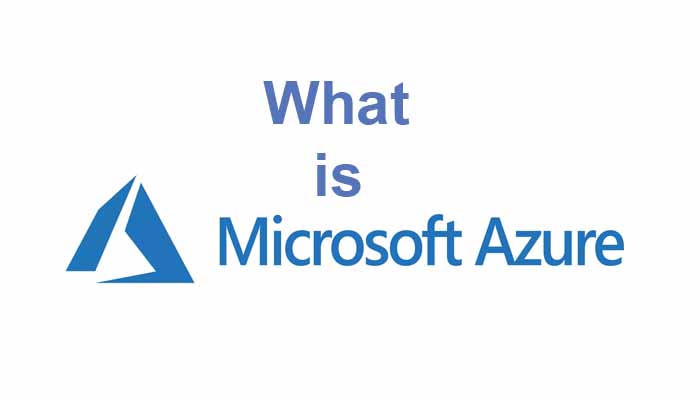 Microsoft Azure in Relation to Other Cloud Service Providers
On the aspect of competition with other public cloud service providers, Microsoft Azure is specifically one of the major public cloud services. Other major public cloud services in competition with Microsoft Azure include Amazon Web Services (AWS), Google Cloud Platform and IBM.
Although many scientists have found fault in public cloud service providers. They believed that they lack standardization. This means that it is not possible for two cloud providers to offers the same service in the same way either by using the same APIs or integrations. The effect of this is that a business has to use two or more public cloud providers for multi-cloud strategies.
Benefits of Microsoft Azure
In recent times, there has been an increase in the number of users of Microsoft Azure. This has been traced to the fact that Microsoft Azure is flexible. In terms of cost, it is cheaper than the rest and there are varieties of applications on it. Moreover, Microsoft Azure provides limitless options for disaster recovery plans. This enables critical application and data to run separately during recovery time.
How Does Microsoft Azure Work?
It creates virtual machines that host apps and services that reside in the data center.
With the aid of SQL databases, it can manage SQL relational databases from one to an unlimited number.
Through Azure Active Directory Domain Services, it is easier to manage group policy, authentication, and everything else. With just a click, a security structure can be easily moved.
Through Microsoft Azure, the storage of data is safe and highly accessible.
In terms of application services, it is very easy to create and deploy apps to compatible popular web and portable platforms.
Visual Studio team services under Azure provides a complete application lifecycle management (ALM) solution in the Microsoft cloud.
With continuous improvements on by Microsoft Corporation on its Azure, Microsoft Azure will keep providing more solutions to more technological challenges in the years to come.