Although Google Chrome contains a tonne of capabilities, the finest ones are the ones that let you save money.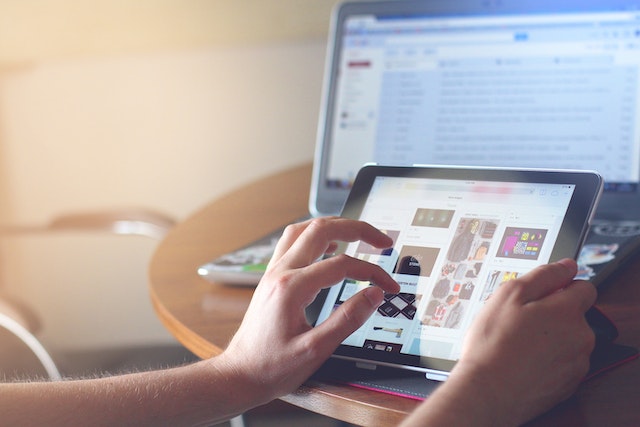 Third-party extensions have a significant positive impact on Chrome. You can purchase cool add-ons with those to make your browsing more effective and enjoyable. Although they're fun to use, they don't always perform as effectively as when Google takes the time to develop unique features for its browser. In this article, we'll discuss one such chrome tool, i.e., the Amazon Price Tracking tool.
What is a price tracker?
There is no denying the convenience of Amazon shopping, especially if you have a Prime membership. If you frequently purchase anything from Amazon, you are aware that locating the best deal is both an art and a science.
A tool called Price Tracker keeps an automatic eye on a product's price, so you don't have to look at it multiple times a day. Price history and price tracking are provided by the price tracker for Amazon. You may use this tool to examine the price history of every product on Amazon and to create price alerts. The greatest method for obtaining full-price information on Amazon products is the inventory pricing tool, which Amazon frequently modifies.
Why do you need one?
It's important to understand what an Amazon Price Tracker is if you use Amazon to purchase and are looking for the best deal or if you sell on Amazon and want to keep track of the greatest offers for competitive pricing.
There are now many price tracker apps that enable you to quickly and simply monitor Amazon prices, thanks to technological developments and the fact that we are more accustomed to living in the digital world than ever before.
Millions of products on Amazon are listed in price trackers, allowing you to build watches that will notify you when the price of a product you're interested in drops. You can add the price tracking extension to your browser and keep an eye on costs that way, though, if you choose to adopt a more passive approach.
You might be interested in purchasing a product, but only when its cost falls below a specific level. You can track Amazon prices using a variety of add-ons and extensions. It will keep track of price changes over time, notify users when a certain item's price drops, and more. Once you've registered, you can use the service for free online or, if you'd rather, use a plug-in for your browser.
How does a price tracker help you?
An add-on for Google Chrome that you can download is a price tracker add-on. At the base of every product on the Amazon website, the extension will display a tiny window. The price history of any product will be available for users to view, both historically and currently.
You can observe how the product has done over time with the help of the Chrome browser extension, but more crucially, it lets you analyze the reasons that drove the sales—or lack thereof.
The fact that the prices were higher when the sales declined may be a sign that the product would continue to sell well after a price reduction. Observing that sales decreased when the price was low may be a sign that the product is no longer in demand and that no one will buy it, regardless of price.
Benefits of Installing an Amazon Shopping Assistant Tool for Chrome
A terrific tool for both shoppers and sellers, an Amazon shopping assistant for Chrome, has a tonne of advantages, especially in terms of time and money savings. Here are a few advantages:
Provides a pricing history for all products on Amazon.
Keeps track of both new and secondhand goods.
Enables in-depth analysis of price movements.
Find the greatest deal on the items you want.
Get email notifications when prices decrease.
Look for offers immediately.
Even with many products to track, it is simple.
It offers improved data accuracy because there are no human errors.
Finding the best Amazon price tracker for your buyer or seller needs always requires research because each tracker has a different set of characteristics.
Conclusion
For a good reason, millions of internet buyers choose Amazon as their preferred shopping destination.
The online giant offers an astonishing variety of goods in practically every market you can imagine. Because of its size and popularity, you may anticipate that your favorite brands and manufacturers will list their products there. For those that are knowledgeable about the platform, though, things become even better. Armed with a price tracking tool, you may completely change the way you purchase on Amazon, whether your objective is to save costs, discover excellent bargains, or use the site with ease. The best aspect is that it is immediately applicable.