The consequences of the COVID-19 pandemic and the related quarantine are both mostly negative and undeniable. People dropped out of their usual rhythm of life, in many countries the unemployment rate rose, and small businesses, the film industry, travel companies, and many others suffered greatly. The list is very long, and it's naive to believe that the situation will return to normal in six months, a year, or even five years. Most experts say that even if humanity manages to completely eradicate COVID-19, our lives will not be the same.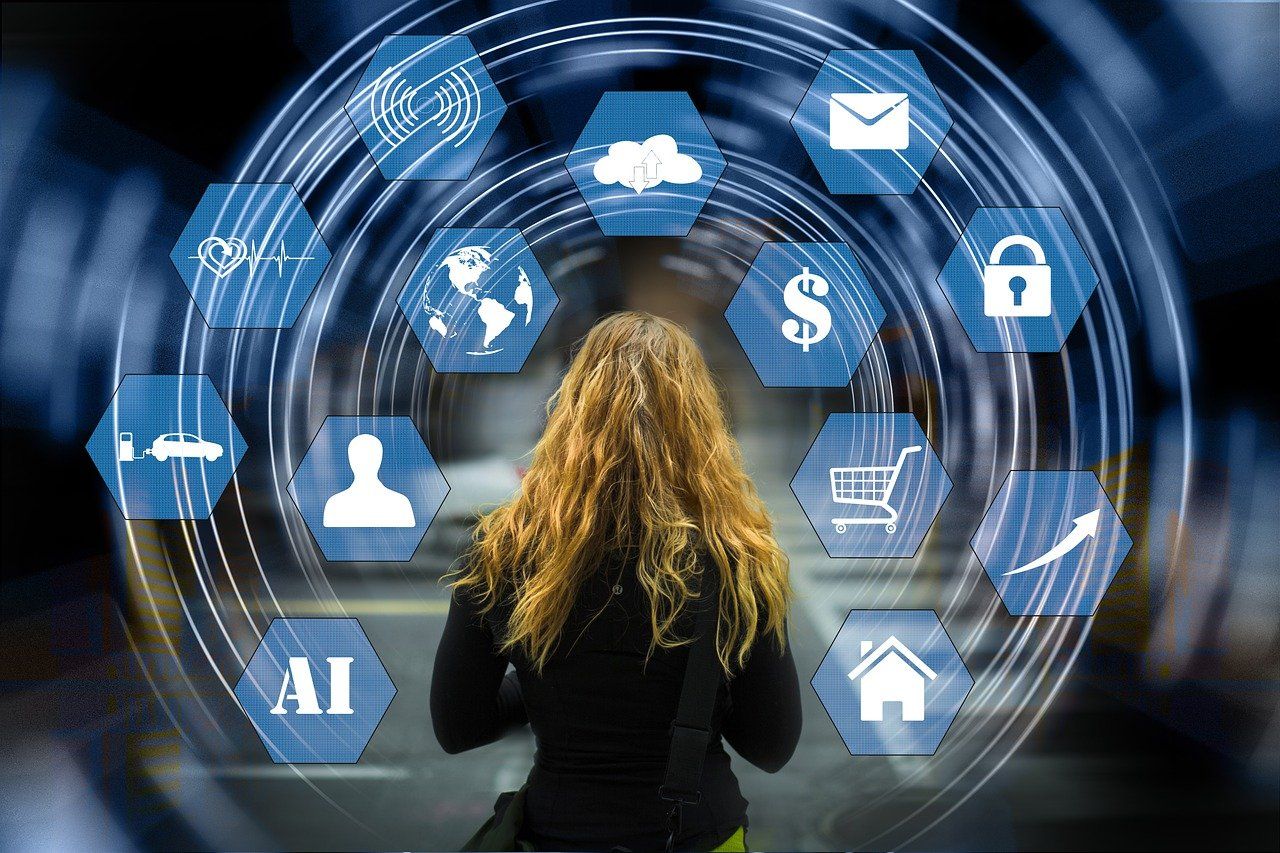 Too much has changed. Companies have suddenly realized that it's not necessary to keep all employees in the office — they can easily work from home. Teachers and tutors have gone online completely. Many areas of business have migrated to the Internet and feel quite comfortable here.
A huge contribution to the digitalization of society has been made by Internet technologies. Had a pandemic happened 20-30 years ago, its consequences would have been much more troublesome. And so instead of a critical situation, we got just a difficult one.
Today we decided to investigate how technologies and the Internet have shaped a new way of life for people during the pandemic, and how they continue to change it right now.
5 spheres of our lives the Internet has changed
There are many more than this, but we decided to focus on the most significant and interesting from the point of view of changes. Firstly, those who affect the majority of modern people.
Sphere 1: EdTech projects
This is about online education. When in 2020 the coronavirus literally swept the whole world, and there was no vaccine yet, the online education market grew by 20-25%, and in some countries even more. And this wasn't just about transferring schoolchildren and students to a remote education format. Various courses, master classes, and training schemes began to be taught out via video communication.
At the same time, people's interest in learning has grown. Many realized that quarantine and lockdown are an excellent opportunity to use free time fruitfully, master a new profession and remain competitive in the labor market. A lot of people managed not only to learn something new during the quarantine but also get a job, even remotely. Before the pandemic, this was rare, but now it is perceived as quite common. It turned out that you can learn and start building a successful career from home, which was a much-needed development.
Sphere 2: Online retailers
Fierce quarantine measures and understandable fear of visiting stores so as not to get infected forced people around the world to shop more actively on the Internet. If in earlier times they'd usually bought technical devices, tools, and equipment online, now they began to order more of what they'd bought in stores previously: groceries, kitchen utensils, books, table-top games, craft materials, and so on. 
Traffic on many online grocery stores has grown tenfold. Some even had to significantly increase their number of the delivery staff, because they simply couldn't cope with delivery orders. 
Changes in the food delivery market were rather unexpected. Contrary to expectations, in the early stages of the pandemic, there was a decrease in demand for courier services worldwide. This can be explained by the fact that people simply did not want to interact with strangers — couriers. But it soon became clear that without courier services it was difficult to buy all necessary products, so demand skyrocketed. The highest growth rates were seen in countries and cities where popular courier services weren't initially common but started to appear during the pandemic. This is especially true in the countries of Eastern Europe.
Sphere 3: Telemedicine
Several factors played a role here. First, the fact that hospitals were full of patients with COVID-19, and doctors were focusing all their strength on their treatment. Secondly, waves of a previously unknown virus made people consider their own health more seriously and take better care of it.
In developed countries, the number of inquiries to telemedicine companies in 2020-2021 grew fivefold. Interestingly, the most popular specialists for remote interaction were not virologists, but gynecologists and dentists. Of course, the demand for the services of psychotherapists has grown significantly too — by an average of 30-40%. Many patients turned to specialists due to the exacerbation of chronic diseases, stress and anxiety, allergies and seasonal colds, lack of physical activity, and related complications. 
Sphere 4: Streaming services
If anyone has benefited from the pandemic, it's streaming sites such as Netflix, HBO Max, Amazon Prime, Disney +, and others. Cinemas have been closed for a long time (many are still working at low capacity now), studios have suspended filming and postponed the expected blockbusters for 1-2 years. It's logical that people trapped within their own four walls began to look for entertainment online. Movies and series on streaming sites have become a great alternative to cinemas. 
Various promotions and special offers from streaming services also provided an impetus for the popularization of online streaming. For example, in 2020 Netflix offered everyone a free trial for one month. The offer has been used by millions of people around the world. Many have remained subscribers to Netflix.
Video games can in part also be included in this area, as this industry has also shown explosive growth rates. But this was caused not just by the pandemic, but also by the release of a new generation of game consoles: PlayStation 5 and Xbox Series X. Plus game studios also delighted gamers with special offers and free games amid the pandemic.
Sphere 5: Video communication and other online communication formats
Before the pandemic, many people considered video calls unnecessary, but during the quarantine period, this changed. Deprived of the opportunity to see friends and family, people increasingly began to communicate by video in order to see the other person. Although this format of communication cannot completely replace a lively face-to-face dialogue, it is as close as it's possible to get. Not surprisingly, social media and instant messengers that support video calls have seen a noticeable increase in audience. At the same time, the demand for video conferencing sites such as Zoom, Skype, Google Meet, and others have grown.
As expected, many users, stuck at home alone, began to look for new friends and even their true love on the Internet. Dating sites and applications, as well as roulette video chats such as chatruletka CooMeet, Chatroulette, Chatrandom, Omegle, and others, have all seen rapid growth in their number of active users.
Regarding Chatroulette, the situation is especially interesting. These sites were at their peak of popularity back in 2009-2010. Then the audience's interest gradually declined, only occasionally picking up due to videos from bloggers posting video chats with strangers. But now, in the wake of the coronavirus pandemic, the random chat format is once again taking off in popularity. For example, before the quarantine, there were usually about 10-15,000 people in Omegle chat, but by the end of 2020, this figure often reached 25-30,000. And in 2021 we've repeatedly observed an increase in the number of online users to 40,000 people. For a random video chat site that's over ten years old, this is not bad at all.
What will happen next?
The coronavirus pandemic turned out to be more than just a passing health threat. It caused strange tensions between people. On one hand, we have seen universal recognition of and respect for doctors, social workers, teachers, and educators. On the other hand, people began to be wary of everyone around them, and crawled back into their shells, avoiding unnecessary contact in every possible way.
Many experts are convinced that the "fear of the crowd" and discomfort even in a small group of strangers or unfamiliar people will remain with us for a long time. This phenomenon will not disappear in a month or a year. In the best case, it will take 5-10 years. Or we may never feel comfortable attending concerts with many thousands, in crowded cinemas, or even in a long line at the supermarket again.
Be that as it may, it's still necessary to use a variety of methods of communication with other people, maintain social connections and not lose each other. Let's be honest, we're very lucky to live in the digital age. After all, you can study, work, meet, shop, and simply have a good time on the Internet. And there is no doubt that the migration online will continue at an even faster pace in the future.