Digital Ocean is a popular name in the hosting world. Probably, that's one of the reasons they have fantastic deals. This cloud host can easily manage the needs of a small to the medium site due to hardware features and incredible prices. Beginners can enhance their experience by using DigitalOcean knowledgebase.
All the cloud servers will include an SSD hard drive, which will make your apps run fast. User-friendly control panels and flexible APIs are just a couple of features that will make your work with a totally positive Digital Ocean experience.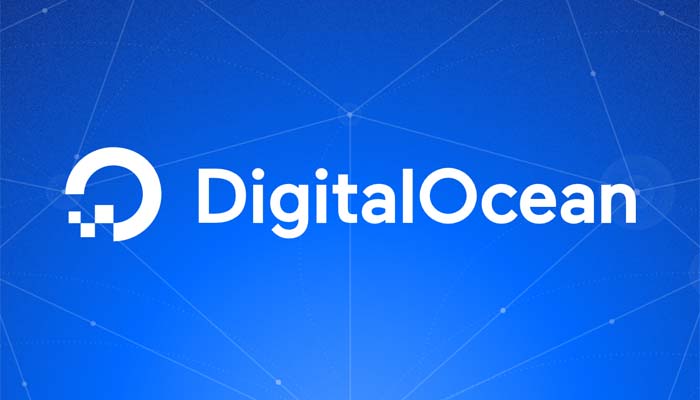 DigitalOcean Hosting Overview:
Digital Ocean is a cloud hosting provider headquartered in New York. In 2011, Ben and Moisey Uretsky founded the company with the vision of creating a product that developers love, simplifying the complexity of the Web infrastructure and providing its customers with a pleasant experience.
Shortly after, Jeff Carr, Alec Hartman, and Mitch Wainer joined the team of co-founders. Digital Ocean has been accepted into the TechStars program. The company became one of the biggest startup successes of the year and received its first round of seed funding from IA Ventures.
In 2013, DigitalOcean became the fastest growing cloud hosting service in the world, surpassing Amazon Web Services by adding server numbers each month. A few months later, Digital Ocean received $ 37.2M in funding from Andreessen Horowitz, IA Ventures and CrunchFund and shortly thereafter occupied the 5th largest hosting provider in the world surpassing Rackspace.
Pros of DigitalOcean VPS Hosting:
Suitable for developers
Server Monitoring and alerts
Prebuilt open source apps like WordPress installation in 1 click.
DNS Management
Cons of DigitalOcean VPS Hosting:
The only negative point that can be found at DigitalOcean and VPS hosts is that you will have to install your server from scratch.
Of course, Digital Ocean offers installation scripts to facilitate the task (eg: WordPress server installation, Node.js, Discourse …). But it is still very technical and is not for everyone, it is better to have some knowledge of Linux commands.
There are third-party providers like Cloudways who provide managed services for DigitalOcean Servers.
Pricing:
DigitalOcean's pricing model differs slightly from that of many hosting providers because of the very nature of cloud hosting. Instead of applying a flat monthly fee for specific packages, you have the option to create your own package based on the number of resources you use.
The supplier also applies a cap model. Thus, you will be charged per hour up to a monthly cap of 672 hours. Beyond that, the monthly rate will apply.
For payment, you can pay by Visa, Mastercard, American Express, Discover and PayPal.
Plans
Memory
VCPUS
Bandwidth
Storage
Price
Standard Plan 1
1 GB
1 vCPU
1 TB
25 GB
$5/mo
$0.007/hr
Standard Plan 2
2 GB
1 vCPU
2 TB
50 GB
$10/mo
$0.015/hr
Standard Plan 3
3 GB
1 vCPU
3 TB
60 GB
$15/mo
$0.022/hr
Standard Plan 4
2 GB
2 vCPUs
3 TB
60 GB
$15/mo
$0.022/hr
Standard Plan 5
1 GB
3 vCPUs
3 TB
60 Gb
$15/mo
$0.022/hr
Standard Plan 6
4 GB
2 vCPUs
4 TB
80 GB
$20/mo
$0.030/hr
Standard Plan 7
8 GB
4 vCPUs
5 TB
160 GB
$40/mo
$0.060/hr
Standard Plan 8
16 GB
6 vCPUs
6 TB
320 GB
$80/mo
$0.119/hr
Standard Plan 9
32 GB
8 vCPUs
7 TB
640 GB
$160/mo
$0.238/hr
Standard Plan 10
48 GB
12 vCPUs
8 TB
960 GB
$240/mo
$0.357/hr
Standard Plan 11
64 GB
16 vCPUs
9 TB
1,280 GB
$320/mo
$0.476/hr
Tags: DigitalOcean review, cheap vps hosting