Cloudways is a managed cloud hosting service provider. Cloudways help you to manage your VPS server and website without any server knowledge.
In this review, I will write about the cons and pros of Cloudways Hosting. Read this article before you select a hosting provider.
Cloudways doesn't have their own servers or datacenter. It just provides the platform to manage tasks like CMS installation, domain setup, SSL setup, etc. with a click of the mouse. It provides server from multiple VPS Hosts like DigitalOcean, Linode, etc.
Basically you use Cloudways just to automate the difficult tasks. Otherwise managing a VPS server is like a tip of the Iceberg. Cloudways gives you the freedom to use a powerful VPS server without any technical knowledge.
In Cloudways you choose a VPS server according to your needs. Then install an application with 1 click installer. Everything is done using a graphical interface. You don't need to type even a single line of code.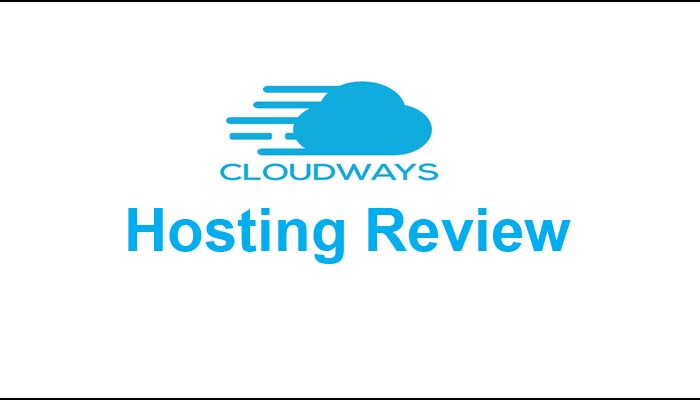 Some Amazing Features of Cloudways
It gives you the option to install WordPress, Joomla, Magento, PHP in a single click.
It gives you the option to choose a server from DigitalOcean, Linode, Vultr, AWS, Google Cloud platform.
You can select the RAM size for your server ranging from 1 GB to 192 GB.
8 Server locations are available from all over the world.
Server monitoring service
You can take automatics backup at the server level.
Install SSL in 1 click.
Easy domain management.
Easily create SSH/SFTP accounts for your server
Excellent customer support.
The only cons of Cloudways are its pricing.
The server which is available for $10 on DigitalOcean is priced $20 on Cloudways. Cloudways charge double the price of the server.
But if you look at the list of pros you can ignore the pricing. After all, you are getting a bang for the buck.