There is a lot to consider when selecting the finest sports betting applications in today's competitive market. We live in an era where the majority of online access takes place via mobile devices, therefore most sportsbook operators are focusing on creating a mobile-first and desktop-second experience for a seamless user experience.
Sports betting on Android is gaining in popularity, it's not surprising as it's becoming increasingly difficult to find someone who doesn't own a tablet computer or smartphone. While there is nothing wrong with sitting in front of a PC at home, visiting a sportsbook from an Android device frees you from restrictions and allows you to bet on events from anywhere in the world.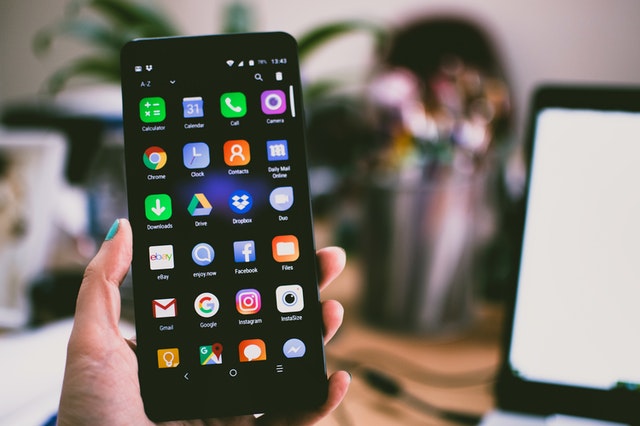 Android vs iOS for sports betting:
If you are interested in Android betting apps, you may have considered the possibility of using an iOS or Apple device like an iPhone or iPad instead. One advantage Android apps have over their iOS counterparts is that there are more sports betting apps available.
What you can do on an Android betting app:
There are various features that make Android very popular amongst sports bettors.
You can place bets on the go and access betting markets easily including odds comparisons. Some betting apps will also allow you to watch live feeds of a sports match, a feature that is becoming more and more popular with punters.
There are now hundreds of different bookmakers offering bets specifically on mobile. As such, many existing online customers move onto mobile betting apps because they offer better odds and quicker payouts than desktop sites.
What to look for in an Android betting app
The User Interface: Most betting apps and mobile sportsbooks have a similar format which you should familiarize yourself with as soon as possible, doing so will give you confidence that you know exactly where everything is and what each element does. Some of the big names such as Bet365 do not feel like mobile apps at all, they feel like desktop apps shrunk down which can be a great feeling, but others such as Pinnacle are beautifully formatted, simple, and easy to navigate.
The Odds: Some services massively underpay or over-pay on certain markets, so check what each bookmaker offers before deciding who to bet with.
Connections to Accounts & Devices: Every single betting app which we have reviewed should be compatible with your tablet or smartphone and they should all offer an account across multiple devices so you can log in from anywhere and have access to the same features.
Bonuses and Promotions: There are a few different types of bonuses available, ranging from free bets to mobile-only promotions; read through them carefully before deciding what rewards suit your betting style.
Live Streaming & In-Play: Live streaming has only been around for a short period of time, but it has transformed the way that people bet. You no longer need to wait until after the event has commenced in order to place wagers you can watch, predict and bet in real-time allowing for an even better betting experience. I strongly recommend checking whether or not a sportsbook offers live streaming, if they do, it will be displayed alongside the other important information such as markets, odds, and bonuses in their betting apps overviews. You don't even need a custom streaming device to view most live sports content.
Sports betting on android devices:
As far as betting is concerned, there are certainly some better options out there if you favor more of a mobile betting experience. Betting apps for Android include William Hill Sports, Bet365, Ladbrokes Sports App, Unibet Sports, and BetWin Mobile Betting- all of which allow users to place bets whilst they're on the move. As well as this, these sites offer dedicated Android Sports Apps which means that you can access statistics about your chosen sport just by downloading an app directly to your phone or tablet no matter where you are.
If you need help selecting an app, you can visit third-party sites that review the best sports betting apps, most have a list of pre-vetted apps that you can choose from.
The top 5 Android betting apps (quick list):
We've compiled our quick list of the top five best Android betting apps:
Ladbrokes Sports: Unrivalled in terms of the ability to place bets, watch live sports, and access special offers
Bet365: Bet365 is synonymous with online betting and has a huge range of different games and features, including some unique ones like virtual horse racing
William Hill Sports: This app is ideal for experienced punters who want big odds and a greater range of markets.
BetWin: BetWin focuses on offering enhanced security combined with fast payouts.
Unibet: The Unibet Android app has more than 40 different sports and offers the chance to bet on some unusual markets such as live eSports betting.
Customers are increasingly turning to mobile sports betting and sportsbooks to change the way they wager. In the past, sports bettors were forced to sit in front of their personal computers in order to make bets, but times have changed. Players can now wager on parlays, teasers, and other types of betting possibilities simply by using their phones and touching the screen. It's a new era full of opportunity, and we've only just begun scratching the surface.