DirectX 9 (Latest update) download for Windows computer. The Microsoft DirectX installs a number of runtime libraries from the legacy DirectX SDK for some games that use D3DX9, D3DX10, D3DX11, XAudio 2.7, XInput 1.3, XACT. It helps to run multimedia-rich applications like games, graphics, video, 3D applications on Windows operating systems.
If you are looking for a solution to fix this error "The program can't start because d3dx9_35.dll is missing from your computer. Try reinstalling the program to fix this problem" then you are in right place. Just download the DirectX installer from the download link and run it. It will automatically download and install all the important files.
Many software and games require DirectX to run. DirectX speeds up the rendering of High Definition Video and 3D animations. It will help you get the most out of your hardware and optimizes it for the high resource-demanding applications and games.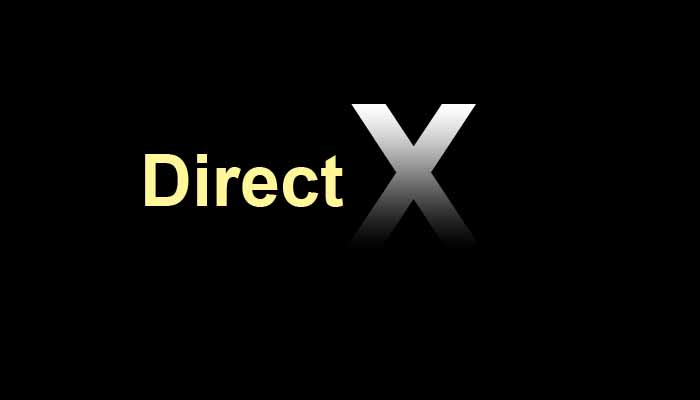 Features of DirectX
Direct 3D: It used for 3D graphics programming and processing.
Direct Input: Reads data from the mouse, keyboard, joystick, and other controls for computer games.
Direct Play: Assists in online playing.
Direct Graphics: This allows images to be drawn in 2D, as well as the representation of these in 3D.
Direct Music: Plays music tracks composed with the Direct Music Producer.
Direct Sound: Plays and records sound.
Direct Show: Plays video and audio with network transparency.
Technical Specifications:
| | |
| --- | --- |
| Title | DirectX 9 Download |
| File Size | 289 KB |
| License | Free |
| Requirements | Windows 10 8 7 |
| Author | Microsoft |
DirectX 9 Download link: