Windows Server 2016 ISO free download from an official source. This is an untouched official ISO image of Windows Server 2016. Download Windows Server 2016 at free of cost. It is a server operating system developed by Microsoft to power businesses.
Important: Windows Server 2019 is also available for download.
Windows Server 2016 combines the technology of cloud services, hybrid connectivity, and containerization to provide excellent system administration. Once installed with the Desktop Experience, Windows Server 2016 features the Start Menu of the Windows 10 Anniversary.
Compared to the previous versions, the major changes in this edition are the improvements of the Hyper-V as well as the support for Nano Server and Containers. This new support ensures that it works seamlessly with cloud-native applications. Generally, this operating system is recommended for small, medium and large businesses and IT experts who manage their businesses with Microsoft services.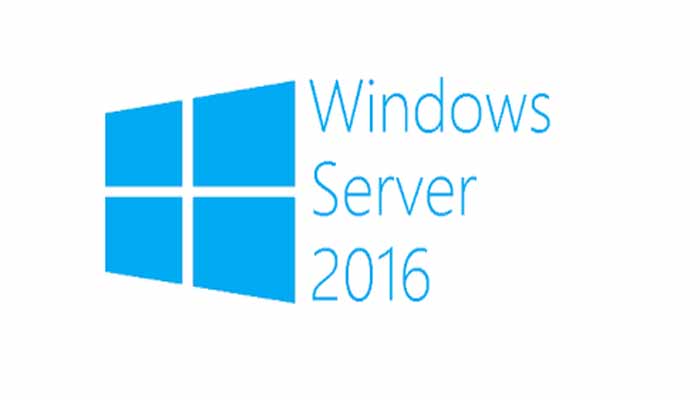 Editions of Windows Server 2016:
Windows Server 2016 Essentials Edition
Windows Server 2016 Essentials edition is created for small businesses that have basic IT requirements. It only supports one virtual or physical installation and can work with up to 25 users and 50 devices.
Windows Server 2016 Standard Edition
This core-based edition is great for companies that work in minimally virtualized and physical environments. Windows Server 2016 Standard edition supports up to 2 Hyper-V container or 2 Virtual machines.
Windows Server 2016 Datacenter Edition
This edition is a core-based operating system that is designed for cloud environments and highly virtualized datacenter. Windows Server 2016 Datacenter edition supports unlimited Hyper-V Containers and virtual machines.
Other editions of the Windows Server 2016 include Microsoft Hyper-V Server 2016, Windows Storage Server 2016, and Windows Server 2016 MultiPoint Premium Server.
Key features of Windows Server 2016
Windows Containers – this feature enables virtualization by offering access to different resources, libraries and operating systems that allow users to host applications in a standalone environment.
Nano server – when administered remotely, the Nano Server supports private clouds, web services, and data centers.
Hyper-V – this is for managing memory for virtual machines and virtual networking adapters.
PowerShell 5.0 – this provides the modules and cmdlets required for managing the systems remotely and scripting applications, clients and servers.
Windows Defender – this feature is designed for detecting and combating all sorts of malware threats. It functions in real-time and updates itself automatically.
Nested virtualization – this means the ability of a virtual machine to serve as a host for other virtual machines. This is a new feature of the Windows Server 2016 and is ideal for businesses that need extra Hyper-V host and requirement minimization of hardware costs.
Storage spaces direct – it allows users to utilize local storage systems to create high-availability storage.
Linux secure boot – this feature safeguards the startup environment of a server so that rootkits and other boot-time threats are not injected into the environment.
Active Directory Federation Services (ADFS) – this offers identity federation as well as Single Sign-On that are secure and simple. It is also capable of authenticating users that are stored in LDAP or cloud-based providers.
Shielded VMs
Active Directory Domain Services
Technical Specifications:
| | |
| --- | --- |
| Title | Windows Server 2016 ISO Free Download |
| File Size | 2.9 Gb |
| License | Trial |
| Requirements | Processor 1 GHz, RAM 2 GB, Space 20 GB |
| Author | Microsoft |
Windows Server 2016 ISO free download link:
Tags: windows server 2016 iso download, server 2016 activation key