How to make a PDF? How can I extract text from an image? How can I edit, delete, or update a PDF document? These are some of the questions people often ask. This is where Wondershare PDFelement comes into the picture. Whether you need a program to extract text from an image online or convert PDF to another file, PDFelement is what you need.
It is the #1 tool that offers a complete PDF solution that can simplify most of your tasks. Since PDFelement is compatible with Mac, Windows, iOS, and Android devices, you can utilize this tool on all devices. With its perpetual licensing and enterprise-grade functionalities, you can rely on PDFelement for creating, editing, converting, and signing various PDF documents without much hassle.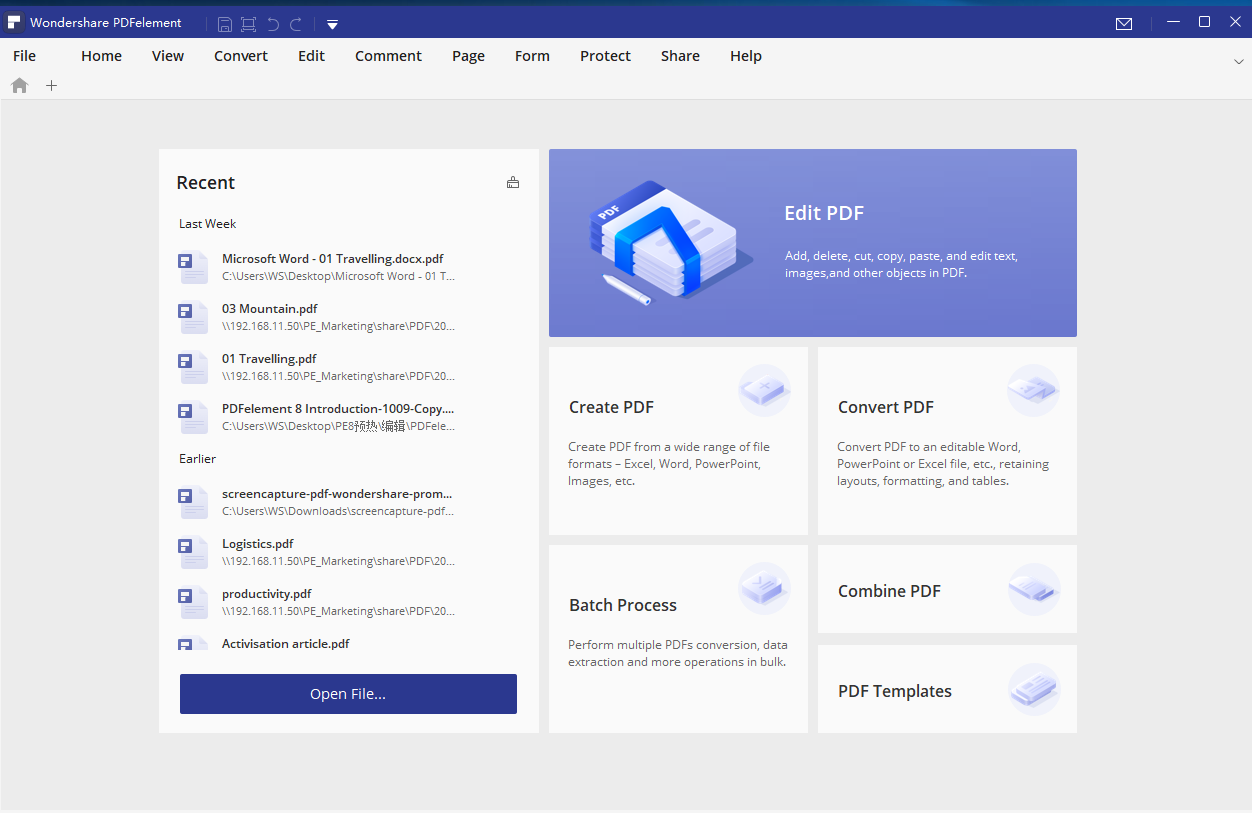 Features of PDFelement
Before getting this enterprise-grade PDF tool, you may want to know the various things you can do with it. Below are some of the amazing features of PDFelement:
Open and view PDF document
Open and read any PDF document.
Zoom and change the view of the file.
Add a new comment to any PDF document or even view, delete, and manage existing comments.
Underline, highlight, or strikethrough any PDF document. This helps you to review or annotate the PDFs.
Check the details of the metadata and restrictions of any PDF document.
Print your PDF document regardless of its type, etc.
Review and comment on any PDF document
Open the comment pane so that you can add comments based on the author, type, data, or page of the file.
Add any file attachments to your PDFs. This can come in handy if you want to share the additional file with people.
Use drawing tools such as polygon, pencil, rectangles, lines, and ovals for reviewing or highlighting the document, and so on.
Edit and modify any PDF document
Add, edit, cut, copy, delete, paste, or insert new images and text into a PDF document.
Utilize an alignment guide to change the position of a particular image or text.
Change the alignment, size, text, style, and other font attributes of any PDFs.
Insert, remove, and update the background of a PDF document.
Insert, crop, reorder, delete, rotate, or extract PDF pages.
Update, add and remove custom watermarks from PDF documents.
Add, update, or delete date, page numbering, and other forms of footers and headers in a PDF document, etc.
Secure and share PDFs
Encrypt PDFs to limit access to its content.
Insert digital signature to PDFs.
Send a PDF document in the form of an email attachment.
Optimize your PDF to reduce its size
Save PDFs to cloud storage services such as Dropbox and Google Drive, etc.
Create and merge PDF documents
Utilize PDFelement to create PDF documents from scanner, HTML, virtual printer, from an image-only PDF using OCR technology.
Merge several filetypes to create a PDF document, etc.
Convert PDF using OCR functionalities
Convert PDF document to different editable formats or fully searchable format
Convert several PDF files at once to another format
Extract text from PDF image
Extract the images inside a file to another file, etc.
Technical Specifications:
| | |
| --- | --- |
| Title | PDFelement Download |
| File Size | 159 MB |
| License | Trial |
| Requirements | Windows 10 8 7 Vista |
| Author | Wondershare |
Wondershare PDFelement download link:
Besides, the tool can be used for form creation and is also available in 9 languages. Therefore, it is a program that can be used by almost everyone. In addition, you can enjoy all the massive benefits of this tool at a discount price.
In conclusion, if you are looking for how to extra text from an image, convert PDF to another format, or do any other to your PDFs, PDFelement has everything you need.