Download Opera Browser for Windows PC. Developed by a Norwegian tech company called Opera Software, Opera Web Browser is a popular web browser that provides users with a great browsing experience.
This chromium-based browser is particularly known for its ability to compress webpages; thereby, reducing bandwidth and load times. As a feature-packed browser, Opera Web Browser has certain security features that safeguard users while they are surfing the internet.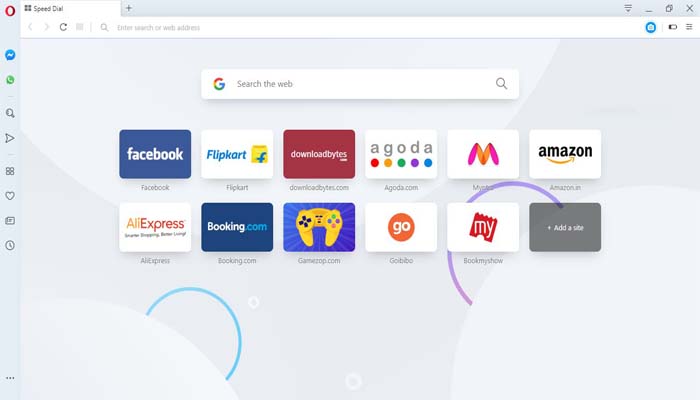 Features of Opera Browser
Accessibility, usability, and functionality
Of course, having control over your browsing experience is one of the most paramount things to consider when choosing a web browser. Fortunately, Opera Web Browser does exceptionally well in this regard. With the aid of some keyboard shortcuts, you can control the usability and accessibility of the various features of this browser.
There are times when the images, text and other content you are browsing are too big or too small. Using the Opera Web Browser, the content can be easily zoomed in or out to a better view. This also makes browsing more enjoyable for people with visual impairments.
Compression of requested pages
If you have limited internet bandwidth or your network connections are slow or crowded, you can rely on Opera Web Browser to help you compress the web pages. Compression of web pages will reduce the transfer of data; hence, ensuring that your page load time is faster and the data usage is significantly reduced. In fact, Opera can compress any web pages by as much as 50%.
If you want to block all those annoying ads that you often come across while browsing, you can rely on Opera Web Browser's built-in ad blocker to get the job done for you. You can customize the adblocking the way you want. If you want to be seeing ads on some websites, configure exemptions for those particular websites.
The social sidebar is a new addition for Opera Web Browser. This feature ensures that users can access different other platforms from the Opera Web Browser. A few of the social media platforms you can access include Telegram, WhatsApp, and Facebook Messenger.
To enjoy easy and quick access to different sites and apps, you need various extensions. Luckily, Opera Web Browser features tons of extensions that you can easily add to the sidebar.
Virtual private network (VPN) service
Sometimes, you may be blocked from visiting some particular websites. This is usually due to geographical restrictions. Use Opera Web Brower's VPN service to get encrypted access to such sites. Similarly, this browser offers security when you are using public Wi-Fi networks. Also, you can turn this service on or off any time you want.
If you want a video to continue playing on Opera Web Browser while you are still doing another thing on the browser, this video popout tool makes it possible. You only have to drag the video from Opera's main window and drop it anywhere you want on your PC's screen.
Technical Specifications:
| | |
| --- | --- |
| Title | Opera Browser Download |
| File Size | 30 MB |
| License | Free |
| Requirements | Windows 10 8 7 |
| Author | Opera Software |
Opera Browser Download link:
Tags: opera web browser download