Pro Evolution Soccer 2011 Download for PS2 and Windows PC. This game was developed and released by Konami in 2010.
Soccer in the digital age will advance with the release of PRO EVOLUTION SOCCER 2011. The concept of free play is essential to PES 2011's heart and soul. With the most sophisticated set of gameplay enhancements the Winning Eleven Production team has ever tried and the biggest leap in new technology, this freedom revitalizes the series. The end result will be a soccer game that offers complete control over every aspect of gameplay, including online, to provide the next-closest experience to donning a uniform and playing the game.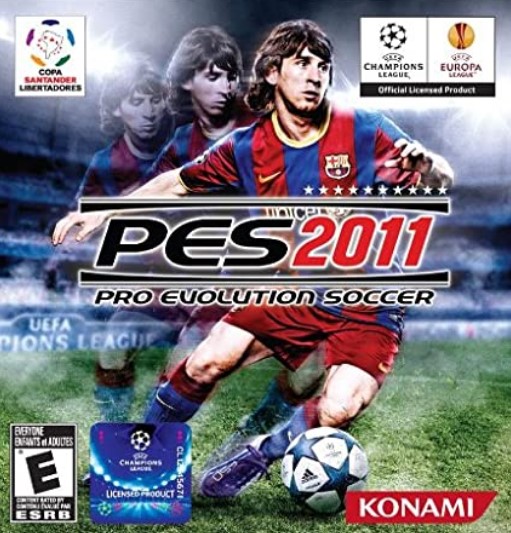 Features of Pro Evolution Soccer 2011
The new level of control means that PES 2011 enjoys a more varied pace of play, which depends on the situation at hand
PES Productions has enhanced the 360-degree passing ratio, offering unprecedented levels of control over every pass, shot, throw-in, through ball, and lofted through balls
In addition to the generic power gauge, the Shot & Stamina meter details the player's exact level of fitness, making moderation to energy use important
Defenders now hold their positions naturally, instead of chasing balls that enter their area and work to close down the attacker to force mistakes
PES Productions has totally reworked every element of in-game animation, adding literally 1,000+ new motions
Technical Specifications:
| | |
| --- | --- |
| Title | Pro Evolution Soccer 2011 Download |
| File Size | 2 GB |
| License | Free |
| Requirements | Windows PC, Playstation 2 |
| Author | Konami |
Pro Evolution Soccer 2011 Download link:
Note: The file is compressed using 7z format. Use 7 zip to extract the file.
How to play Pro Evolution Soccer 2011 Game on PC?
You can use the same ISO file to play it on a PC with the help of the PCSX2 emulator.
For a complete PCSX2 setup tutorial read this post How to play PS2 games on PC.