Mech Commander Gold game download for Windows.  This game was developed by FASA Studio in 1999. Download Mech Commander: Gold game from the direct downloading link given below.
There are updated maps, updated mechs, and a variety of settings available in Mech Commander Gold, in addition to the original Mech Commander game. Additionally, you can create your own missions using the mission editor.
With Mech Commander, players take on the role of Mechwarriors in an isometric real-time strategy game. You'll get more mechs, weapons, and other equipment as you guide your lance through missions.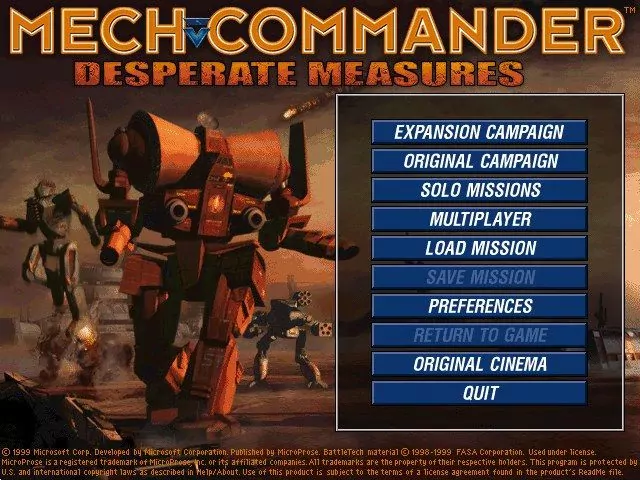 Features of Mech Commander Gold Game
Each side comes with three new 'Mech chassis.
LB-X autocannons are among the new weapons.
Ammo trucks and the Pilum Heavy Tank, along with the Heavy Thunderbolt.
Technical Specifications:
| | |
| --- | --- |
| Title | Mech Commander Gold Game Download |
| File Size | 592 MB |
| License | Free |
| Requirements | Windows 10 8 7 |
| Author | FASA Studio |
Mech Commander Gold Game Download Link