Future Cop LAPD Game download for windows pc. This game was developed by Electronic Arts Redwood Shores Studio in 1998. Download Future Cop L.A.P.D Game from the direct downloading link given below.
The game Future Cop: LAPD is a third-person shooter. There are two modes in this game: Crime War and Precinct Assault.
In Crime War mode, your objective is to make your way across Los Angeles's zones and eliminate all of the ground forces as well as the zone boss in each one. You pilot the X-1 Alpha, a motorized hovercraft that can transform into a walking weapon. Besides having protection, it also has three slots that may be used to carry various weapons. A wider selection of weaponry for each slot becomes available as you go through the game.
In Precinct Assault, Each player begins an arena warfare style, with a single base from which they may seize automated turrets or outposts scattered around the area. In order to beat an opponent, one must acquire and use Hovertanks to invade their main base. When a conventional or enormous "Dreadnought" Hovertank breaches one player's base, the game is ended. Players may also use the "Flying Fortress" Superplane or defense Helicopters to help secure their perimeter by taking down any invading enemy tanks.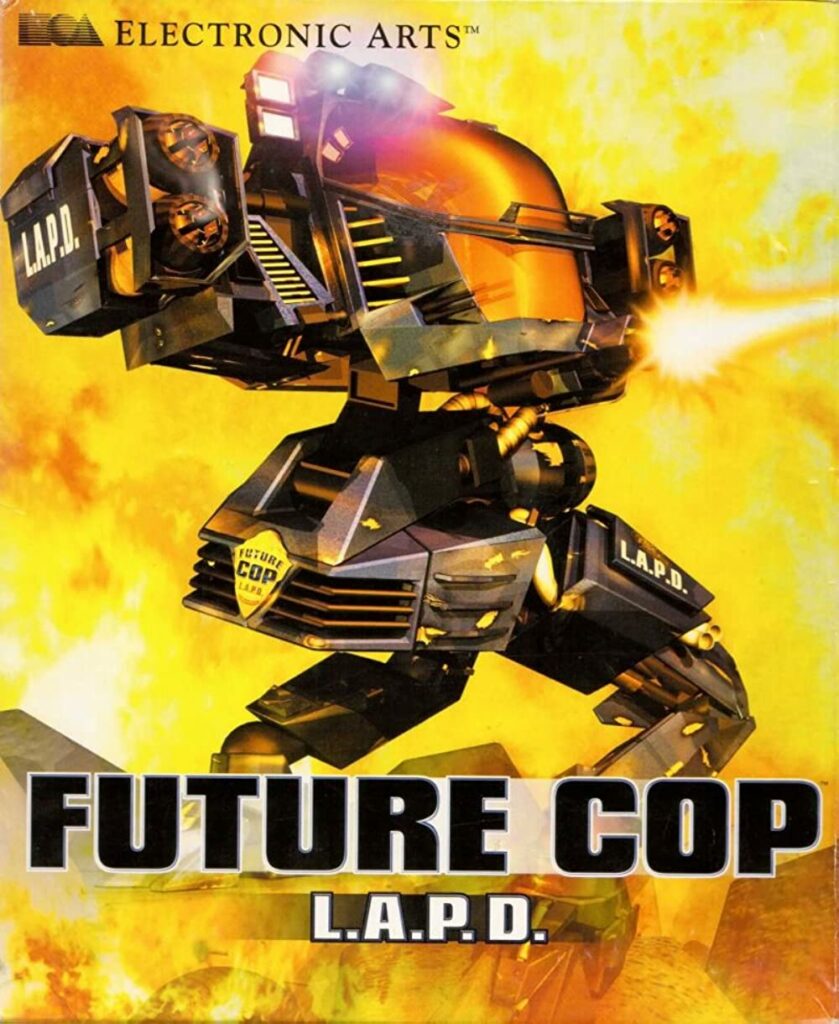 Features Future Cop L.A.P.D Game
Excellent tiny graphics with well-detailed vehicles and some visual special effects involving human characters.
Both the conventional and analog controls are intuitive and easy to use.
Excellent background sound.
Technical Specifications:
| | |
| --- | --- |
| Title | Future Cop LAPD Game Download |
| File Size | 428 MB |
| License | Free |
| Requirements | Windows 10 8 7 |
| Author | Electronic Arts Redwood Shores Studio |
Future Cop LAPD Game Download Link