Drowned God game download for windows PC. This game was developed by Epic Multimedia Group Limited. in 1996. Download Drowned God: Conspiracy of the Ages game from the direct downloading link given below.
It is believed that the human species was created by aliens with godlike characteristics and that these aliens advanced civilization through the use of certain objects of power. There are four artifacts that now lie in ruins — the Philosopher's Stone, the Holy Grail, the Rod of Osiris, and the Ark of the Covenant. These objects connect almost every conspiracy theory, including the Knights Templar and the Illuminati.
It is the player's responsibility to collect these relics from an alternative realm that resembles Earth as they are transported across time and space.
It is common for the player to control how quickly the surreal storyline develops. Every new area will feature logic puzzles similar to The 7th Guest, which will lead to other places, surprises, etc. In contrast to the Myst games, the interface resembles pre-rendered 'slideshows' where players click on items to interact.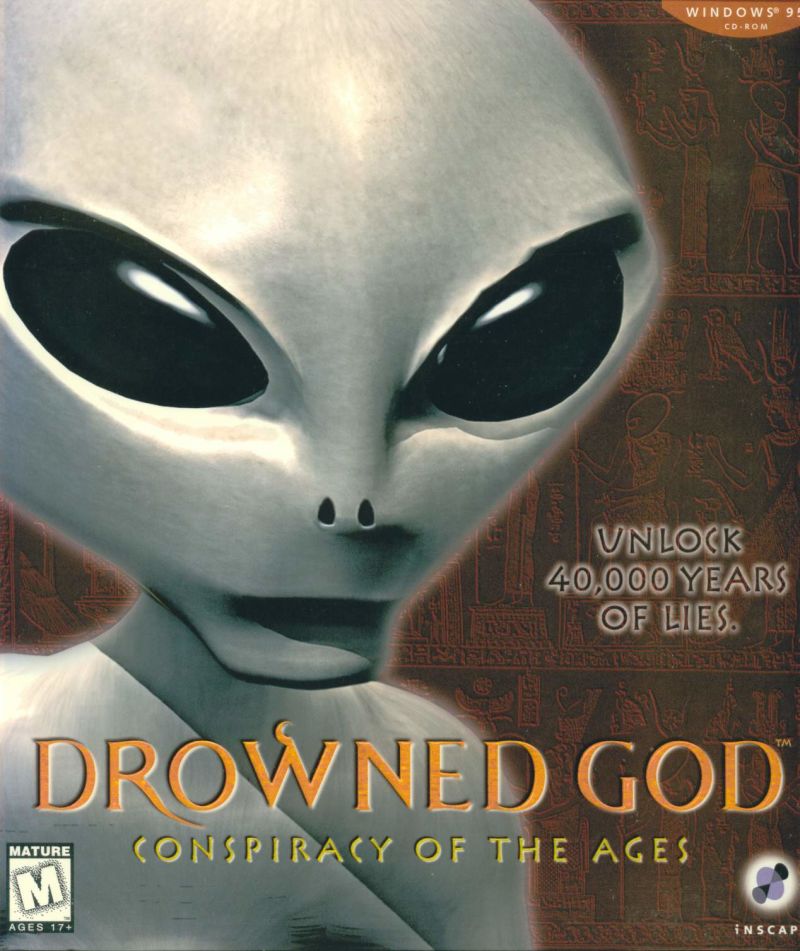 Features of Drowned God: Conspiracy of the Ages
Enhanced graphics.
It has good sound and music.
Technical Specifications:
| | |
| --- | --- |
| Title | Drowned God Game Download |
| File Size | 987 MB |
| License | Free |
| Requirements | Windows 10 8 7 |
| Author | Epic Multimedia Group Limited |
Drowned God Game Download Link