Captain Crunch Game download for Windows PC. This game was developed by Cobalt Interactive and was released in 1999 in The United States. Download Captain Crunch Computer Game from the direct downloading link given below.
To begin Cap'n Crunch's Crunchling Adventure, the player chooses a name and design for their crunchling. The gameplay revolves around Crunchium City, where the crunchling lives. A crunchling's well-being and nutrition can be maintained by petting and feeding it three varieties of Cap'n Crunch cereal. The crunchling's ability is indicated by progress bars in the corner for each of the three activities. By clicking the "Go Online" button throughout the game, a player can share their crunchling with others on the Cap'n Crunch website. During each practice session, the crunchling's subsequent attempts at the event improve. Each contest will lead to the crunchling developing a certain level of skill. The growth process is divided into three phases.
After reaching maturity, crunchlings can compete with Crunchium thieves. A randomly selected event from three training venues is used for the Crunchium Thief test. Regardless of whether it beats him in the speed or leaping games, or if it outscores him in the throwing matches, the crunchling must win.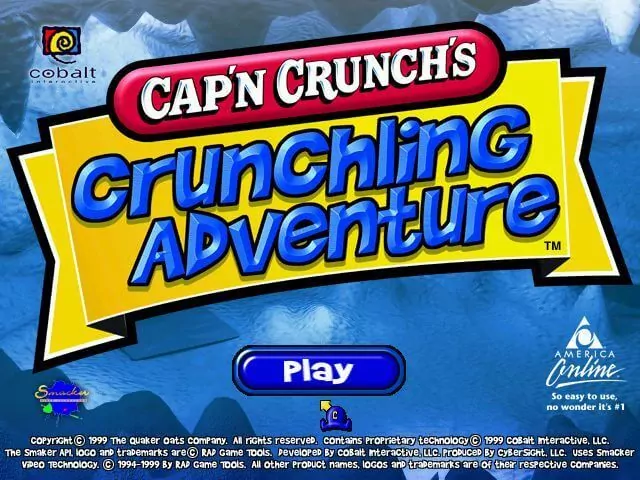 Features of Captain Crunch Computer Game
Strength and speed training features are available.
A fun and exciting bouncing function.
Good background sound.
Clean Graphics.
Technical Specifications:
| | |
| --- | --- |
| Title | Captain Crunch Game Download |
| File Size | 463.3 MB |
| License | Free |
| Requirements | Windows 10 8 7 XP |
| Author | Cobalt Interactive |
Captain Crunch Game Download Link