Battle Beast DOS Download is The Ultimate Fight Game or Battle Beast: Das ultimative Fight Game was released by 7th Level, Inc. and BMG Interactive Entertainment in 1995. Download Battle Beast DOS version from the direct download link given below.
The controls and gameplay of Battle Beast are terrible and boring, but it has fantastic full-color graphics and comedy.
Even though it claims to be "The Ultimate Fight Game," Battle Beast is not a good fighting game, but its cartoonish visuals might appeal to young gamers. A massive mechanical beast fights against an evil toad guy in this game, which lets you play out your fantasy of controlling one. The winner of this exclusive group must be determined by combat, and if you are the winner, you must fight the evil toad guy to liberate the city. The game's UI is awkward, but its comedy and cartoon character animations are amazing. It contains 33 control actions, the majority of which are multi-stick/button or multi-key.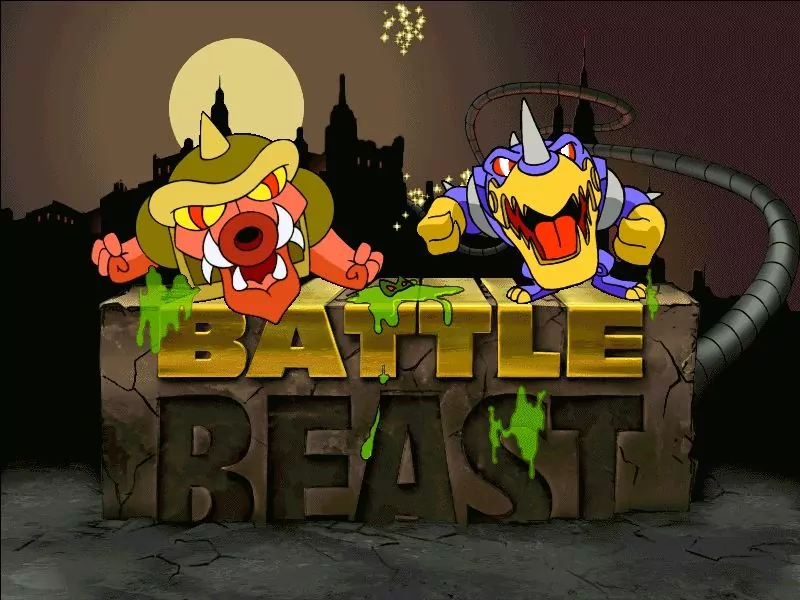 Features of Battle Beasts
It has 30+ different control operations.
It has amazing animations.
Technical Specifications:
| | |
| --- | --- |
| Title | Battle Beast DOS Download |
| File Size | 101 MB |
| License | Free |
| Requirements | DOS |
| Author | 7th Level, Inc., BMG Interactive Entertainment |
Battle Beast DOS Download Link