The fact that DVD drives are still in our lives shows that DVD collectibles still have uses. It is not difficult to find that there are still users who like to use DVD to store music and video files. Also, there are DVDs here for newly released music albums and movies, but as you know CDs and DVDs are the most fragile data storage materials and won't work properly once there are some scratches on the CDs and DVDs. Imagine if you have important DVDs and CDs that can't be played because of scratches. It's definitely a bad experience, and that's what we're here to help you with. In this article, you will read the best answer about "How to Backup DVD".
Well, there are many ways to backup DVDs on the internet. However, it's not a good idea to try each method one by one, as you'll be running the DVD multiple times to get it from your computer, possibly causing more damage to the physical DVD. Therefore, it is strongly recommended that you try to back up the DVDs you need to a digital copy in one go and store them on your computer. Another question comes, how to quickly backup DVD to digital copy? Read on to find the best answer.
Get the right DVD ripper to make the ripping process easier
To rip your DVD collection faster and easier, it is crucial to find a professional DVD ripper. Google it and you'll get tons of results. Next, you'll have an extensive filter to check which software matches your requirements. There are some free DVD rippers out there, unfortunately, they can't decrypt by themselves. Therefore, we recommend you another effective solution – WonderFox DVD Ripper Pro, this program can read encrypted DVD quickly without third-party tools. And, it can help complete DVD backup to digital copy without any quality loss. In addition to powerful decryption algorithms and rich output formats, it also provides ultra-fast ripping speed and high-quality output.
Step by step guide: how to rip damaged DVDs into digital files?
Step 1: Load your DVD.
Insert your physical DVD into the drive and launch the software and click "DVD Disk" to load your DVD into the program. After being imported, it will detect the correct main title for you.
Step 2: Select the appropriate output format.
There are more than 300 output formats for you to choose from. In order to rip your DVD to the desired format, you can click the "Output Format" panel and select the desired format.
Step 3: Start ripping DVD.
Click the "Run" button to rip the damaged DVD to the specified format.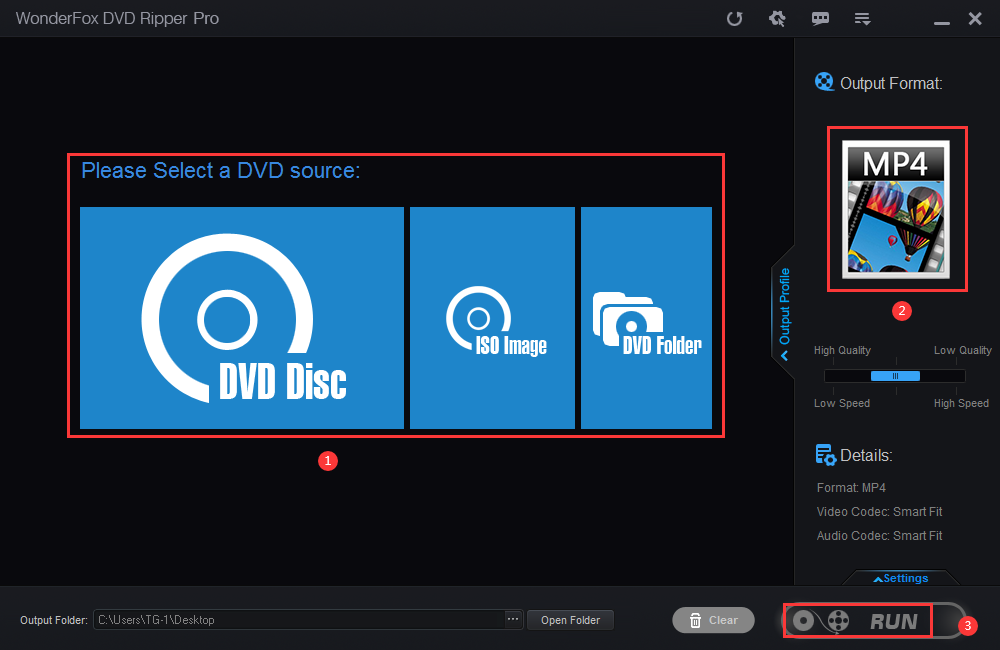 More features of WonderFox DVD Ripper Pro
Automatically find the main movie from 99 titles.
Extract audio from DVD.
Rip DVD Disc to DVD Folder and ISO Image.
Rip DVD to digital devices, phones, laptops, tablets, TVs, desktops, etc.
Convert DVD collections to MP4, MPG, AVI, MKV, VOB, MOV, WMV, 3GP, FLV, MTS, M2T, and much more.
Final words
As you know, physical DVD discs are easily scratched and damaged, which results in data loss that is easy if you don't have backup DVD files. Although there are many solutions available on the web, there is still a risk of data loss. The best way is to back up your DVD to a digital copy and store it on your computer in case you lose your DVD data one day. WonderFox DVD Ripper Pro is an excellent program that does the job and helps you make backup tasks easy and efficient. Feel free to try it and leave your thoughts below.