MetaTrader 4 was built by a Russian software company, MetaQuotes in 2005. The platform quickly became very popular among the trading community. Since its release, the platform hasn't experienced major upgrades and as a result, it might look outdated for some traders. However, the platform has many unbeatable features that keep it relevant today. Nowadays, the MetaTrader 4 and MetaTrader 5 platforms are the most popular. While the MT5 is for trading various asset classes, the MT4 is generally used for trading Forex pairs and CFDs.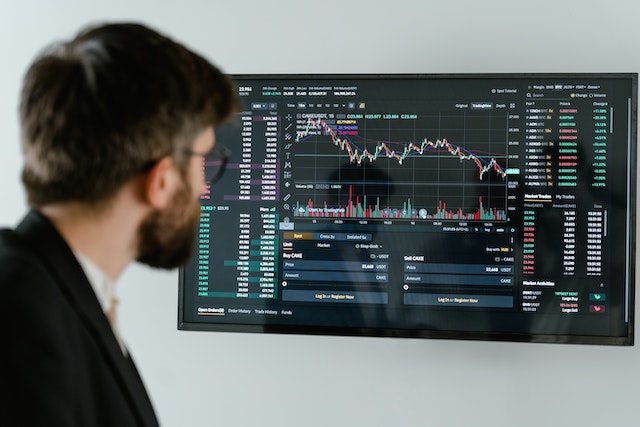 MT4 is highly popular among professional FX traders as well as among beginner traders. The simple design contributes to being highly reliable. In case you wish to experience the platform yourself, you can download mt4 exe file here and install it in a matter of minutes.
The main benefits of using the platform are:
Simple design that makes it easier for novice traders to learn the craft
Reliability attracts professional traders, as professionals value great performance over anything else. Simple design that hasn't had major upgrades means that the platform is suitable to even old or low budget computers
Widespread nature – makes lots of indicators and trading robots available.
More benefits of using MT4
Easy to install, works great on even old and low budget computers
Gives access to trading currencies, indices, commodities and crypto CFDs
Enables EAs
Extensive number of technical indicators
Easy to customize charts and timeframes
Availability of trading straight from the charts
Access to the largest trading community
Some traders that find MT4 design outdated but love the reliability and durability of the platform, use charting methods such as TradingView for conducting technical analysis and place orders using the MetaTrader 4.
Trading automation
MetaTrader 4 enables automation. Automated trading is done using trading algorithms. Most trading software programs that support automation have their own coding language. Which means that you will not be able to use the trading robots of MetaTrader 4 on MetaTrader 5 or on cTrader. The MT4 uses MQL4 language. MT5 uses MQL5, while cTrader uses a simpler coding language called cAlgo.
The fact that MetaTrader 4 was built in 2005, became highly popular right away and even today, remains one of the most popular CFD and Forex trading platforms, explains why there are so many robots developed. The MetaTrader trading algorithms are called Expert Advisors, EAs for short. The EAs can be built by yourself, you can hire someone to write a code based on your own ideas, or you can purchase them in the Meta Market. The market includes the largest number of trading bots and indicators. What's more, you can also download backtesting EAs and run them on your MT4 as algorithms. Keep in mind that the Meta Market is full of great EAs, but some of them are not working properly. There are many scams and outdated algorithms, and it's best to do your own research before investing your hard-earned money into automation. Furthermore, there are also free EAs that might work perfectly for your trading strategy.
What's great about MetaTrader, is that it gives you access to the largest community of traders. You, too, can learn how to build an EA, and in case it is successful, you can sell it in the market and make additional income.
Demo account, mobile, and web trading availability
The MT4 provides access to free of charge demo trading, mobile app and web terminal. Demo accounts are great for both professional and beginner traders. Beginners use the demo platform to learn the ropes of trading while risking no actual money. They master use of indicators, get familiar with how certain markets move, learn about trading fees and their broker's policies. Professionals use demo accounts to test their strategies, develop and upgrade existing ones, and get back their confidence after a series of losing trades.
Mobile and web trading versions of the MT4 are also highly useful, as they keep traders close to the markets. In spite of the fact that market analysis and trading is best done using desktop version, the additional platforms can work as a great insurance in emergency situations. The mobile app and web terminal offer the full set of order types, various indicators and great features that enable traders to monitor and open trades.
Why do so many traders choose MT4 over other platforms?
As mentioned above, the MT4 comes with numerous features and benefits. However, there are also some drawbacks. The two major complaints on the platform are: the fact that the platform looks outdated, and the second one is that it is not meant for multi asset class trading. MT5 was released in 2010, and it's 5 years younger than the MT4. It's worth mentioning that the platform has more built-in indicators and timeframes. The MT5 was made for trading various asset classes. However, most traders that are trading mainly FX and CFDs, pick the MT4 due to simplicity. Most features that traders need are preinstalled, and additional ones can be found in the Meta Market.