Gambling has existed for hundreds and thousands of years. Now that we are in the 21st century, gambling can be found online. Online gambling sites such as 918kiss and Mybet88 are now available for everyone's enjoyment. But before all of these wonderful sites, gambling was simple. Casino games are rooted from many places such as ancient China, where rudimentary games of chance were discovered on tiles, to Egypt, where the oldest known dice were discovered, to scenes on Greek and Roman pottery that show that betting on animal fights was common and animals were bred for that purpose alone, humans have always loved to gamble and have done so at every opportunity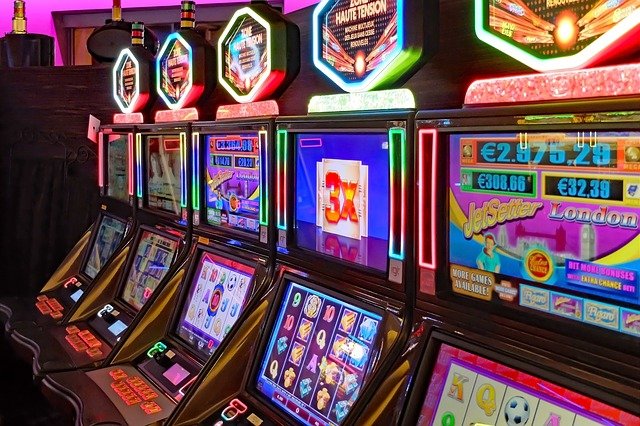 Around 200 BC, the 'white pigeon ticket' was played in Chinese gambling houses with the permission of the province governor, who would receive a percentage of the profits, and the winnings were frequently used to fund state works; Harvard and Yale were both initially funded with lottery money, which they still use today. Although the games played are unclear, and the cards bear little resemblance to those used today, playing cards initially arose in China in the 9th century. Human figures were frequently depicted on the cards, but as the games expanded over Europe, the recognizable Kings and Queens began to appear.
Gambling became more organized and regulated as it spread and progressed throughout society. In the 17th century, the first casinos or gambling houses developed in Italy; the Ridotto was founded in Venice in 1638 to create a controlled gaming atmosphere, and casinos began to appear throughout continental Europe in the 19th century.
Early settlers from France brought games like Roulette and Vingt-et-un to the United States, and steamboats on the Mississippi became gambling venues for wealthy farmers and traders; in 1829, a form of poker, which originated in 17th-century Persia, was being played in New Orleans.
Now that technology has evolved, and we are able to adapt to it as humans, gambling is readily available online. The question is, who invented and started it all? Antigua and Barbuda passed the Free Trade & Processing Act in 1994, allowing firms to apply for licenses to build internet casinos. Microgaming (one of the world's top casino and slot game producers today), an Isle of Man-based software business, developed the first fully functional gambling software before online casinos. CryptoLogic, an internet security software business, produced the software that protected it. Safe transactions became possible, leading to the establishment of the first online casinos in 1994.
The Kahnawake Gambling Commission was established in 1996 to supervise online gaming from the Mohawk Territory of Kahnawake and to award gaming licenses to many of the world's online casinos and poker rooms. This is an attempt to make regulated online gambling firms' operations more fair and transparent. In 1999, the Internet Gambling Prohibition Act was passed, making it illegal for a corporation to offer any online gambling product to any American citizen. This was not approved. In 1999, multiplayer online gambling was also launched. Playtech, which pioneered a combination of "brick and mortar casinos" and the virtual world, launched the first live dealer casinos in 2003.