Bitcoin is a digital currency also known as cryptocurrency developed by Satoshi Nakamoto in 2009 to create a decentralized and more egalitarian economy. BTC was the first tradable cryptocurrency ever invented, and its early adopters have greatly profited from its meteoric rise. Bitcoins are not distributed or supported as a commodity by any banks or governments. Bitcoin is very common despite not being a legal tender and has encouraged the launch of thousands of other cryptocurrencies, collectively referred to as altcoins. The abbreviation for Bitcoin is "BTC."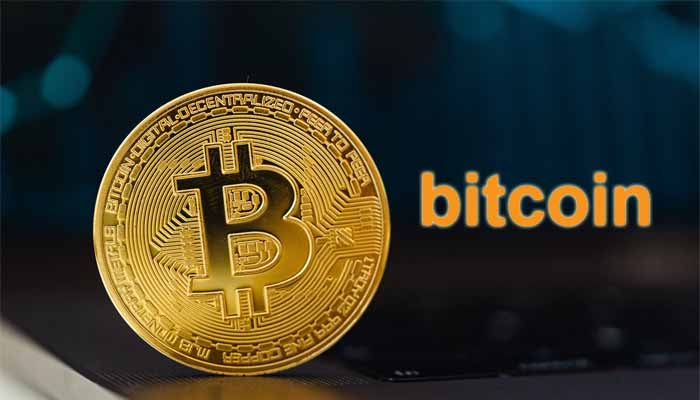 How does Bitcoin work?
Bitcoin works with the help of blockchain technology. The blockchain is a decentralized ledger that keeps track of all the transactions done in Bitcoin without obfuscating or withholding transaction information from its users. The blockchain uses computer encryption and a node system to guarantee that no one single attack can take the network. It also prevents any given user from having enough power to affect the order in which transactions are recorded in the ledger.
How you can get a Bitcoin?
Currently, there are three working methods:
1. The first is mining for coins, which, unfortunately, has become almost prohibitively expensive thanks to Bitcoin's current price and computational demands. That's why those who seek to become miners, join mining farms. These farms are easily scalable as computational calculations increase overtime. The advantage of mining, be it through joining a farming site, or personal mining, is that miners get BTC without extra effort. All that is necessary is the right equipment, a constant power source, and time. The drawback is that the chances of receiving BTC per hash mined are low. Moreover, the mining equipment has to be updated often, and profit margins have been sinking over time. That's why mining has slowly become the least lucrative of all the options.
2. The second is through accepting Bitcoin as a payment instead of physical currency. Getting paid in Bitcoin is a new field of commerce that has been well-established in Asia, but has lately expanded to the western hemisphere. And based on current market trends, it will keep growing over time. The biggest positive of this method is that personal production or skills won't have to change. Most e-shops and freelancers can add the option to be paid in Bitcoin without much hassle. The biggest problem revolves around the relatively volatile nature of cryptocurrencies. That constant change in prices makes it nearly impossible to set standard costs for labor and production.
3. The third and last option is to purchase Bitcoin through a crypto exchange site or from a Bitcoin seller. It is the fastest and most convenient way to acquire that precious cryptocurrency. It does come with a small issue. Bitcoin buying/selling prices might be exponentially different than the free-floating price. Moreover, a private seller might be fraudulent and looking to steal personal information. It's always recommendable to check for the person or site's trustworthiness before buying or selling Bitcoin.
How and where to store your Bitcoins?
The most important thing to have for those interested in holding any cryptocurrency is a digital wallet, also known as a crypto wallet. A crypto wallet allows users to store and manage their bitcoin and other crypto currencies. Not all crypto wallets are the same, and they each serve different purposes. Do some research before getting a wallet, and always make sure to have a crypto wallet that can be unplugged from the internet.