Bitcoin Mining software is a specialized program that uses computing power to mine Bitcoin. You will earn a monetary reward in the form of a Bitcoin in return for a mining operation. There are many ways to obtain Bitcoin; the most popular is through mining. The real question is, how to mine? Which platforms are reliable and useful for bitcoin mining?
Before we give you a list of what we consider are the best bitcoin mining software, we want to clarify that, although these platforms are excellent, they need to run on a powerful PC for their performance to be optimal.
You need to have adequate hardware with decent features for mining to be effective. The more powerful your CPU is the more tokens you will process, and therefore you will earn more BTC.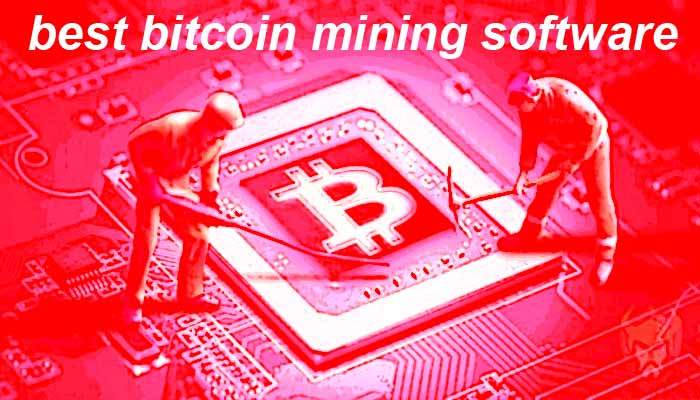 Best Bitcoin Mining Software of 2021
It is one of the easiest platforms to use, with a simple and straightforward interface. Developed with open source, it is available for Linux, Windows, and Mac IOS. This platform allows you to manage the number of resources to invest in mining and see how much you have earned. It also allows you to earn both BTC and Litecoin; you can decide which coin to mine. You only have to download, install it on your CPU, and start mining. It is advisable to disable the antivirus for using it with Windows because it can send a false positive and prevent the installation from being performed.
Minergate is a platform available for all computer operating systems. It has a straightforward interface similar to BitTorrent. If you have used BitTorrent, then Minergate will be easy for you. Minergate allows you to mine both BTC and Ether and has several options that you will like. The first one is the allocation and monitoring of the CPU resources used. You can see how many memory slices and how many processor cores you are using in mining. Another tool is the accounting part, where you can see how many Satoshis you have collected and how fast you are getting them.
One of the best, if not the best for high-powered professional mining. Nicehash is a platform that allows you to mine on any operating system and connecting several CPUs in a network. With several computers, you can distribute it, so that each can mine a different cryptocurrency. Nicehash allows you to use any operating system and assign each CPU and GPU, as you require. It is a powerful platform, but it also demands excellent power in equipment and internet speed. To install the app, you can download it from its website for any of the operating systems. Keep in mind that if you connect different computers with diverse operating systems into a single network, it may cause errors due to compatibility problems.
What do I need to get started?
As you can see, you have different mining options to get bitcoin; you just need sufficient hardware. It is always important to have an Nvidia or AMD video card, and a 4 or 8-core processor will also help you. 16 GB of RAM guarantees stability in the mining processes. The mining CPU must not consume the valuable resources that you need for your daily routine work. Therefore, it is recommendable that the mining should have a dedicated CPU exclusively for this purpose.