VPN is short for" Virtual Private Network".
VPNs are tools that internet users use to protect themselves from the dangers of browsing, downloading, or viewing content on the web. The way this works is somewhat simple when explained in a general sense. VPNs take one's internet connection and turn it into an anonymous connection. This is done by granting one a random or "anonymous" IP address. This way someone's true IP address is hidden to those attempting to infiltrate one's computer.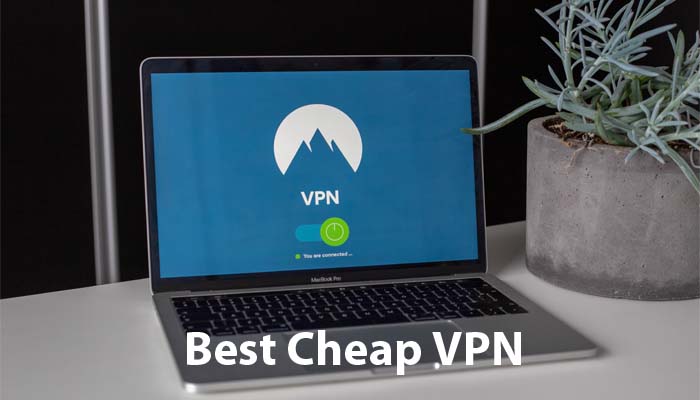 One may ask: "What happens if my IP address is exposed?" The answer lies in the power that an IP has within a computer. IP addresses are assigned by a computer's internet browser as a means of keeping up with what a user is accessing on their computer. In brief, an IP address can be used as a key for locating the physical, and not just virtual, location of a computer. When exposed, certain people or outside users can readily locate and obtain personal whereabouts from other users.
With a VPN, users do not have to worry about data being stolen or spied on because when turned on a VPN displays this previously mentioned temporary or "fictitious" IP address. Sometimes these IP addresses can be displayed in completely different regions from the user. For example, one could be online shopping from a New York computer but actually be displaying a Canadian IP address.
Uses of VPN
Whether one is using a computer for personal or professional use, it is always crucial to maintain a basic line of defense against any outside harm. For example, in the same sense that anti-virus software is readily available to provide protection against malware and viruses, VPNs are also used as an additional line of defense towards external factors that can put one's privacy at risk.
The uses of VPN are immensely popular in public locations. For example, if one often works or users their computer, mobile device, or tablet in remote areas such as a coffee shop they can be exposed to outside threats. This is especially true for anyone that uses "public" wi-fi connections. Public or open-access wi-fi connections are wi-fi connections that are not password protected which, in turn, makes it easy for anyone on the same connection to have access to the device one is using to gain a means of internet access.
Sometimes people use VPNs as a means to access regionally "locked" locations. For instance, it is common for Netflix and other streaming services to only offer content to subscribers within their region. With a VPN, users can gain access to different libraries of content by displaying a different location apart from their own.
Thus, the solution is simple. Installing a VPN offers protection against users attempting to locate bank cards, addresses, passwords, other private user information and maybe even help expand one's entertainment viewing pleasure.
Best cheap VPN providers
As of this year, all VPNs across the board are generally regarded as "cheap", or affordable. This is due to the great necessity of VPNs and the competitive provider market.
VPNs are available for PCs, Macs, mobile phones, and tablets. Essentially, any device with an IP address or internet connection can benefit from the advantages of a VPN.
One of the most critically-acclaimed VPN providers is SurfShark. As of October 2019, SurfShark offers VPN for an unlimited number of devices for an impressive $1.99* a month. Some of the features it provides are the ability to safely disconnect from one's internet connection if the VPN server also disconnects. Users can also benefit from peer-to-peer (P2P) options with fast server speeds for downloads. Additionally, SurfShark also comes with basic antivirus protection called "CleanWeb". Of course, SurfShark also grants users access to 12 different types of Netflix libraries over the globe.
Another popular VPN service provider comes from no one other than the already trusted Norton company. Their VPN, called "Norton Secure" offers users protection on up to 10 devices for an affordable $5.00 a month. One advantage that Norton Secure holds over other VPN services is their "malicious hotspot" detection.
Hotspots are access points users are granted from wireless local area networks (WLANs). Typically, when a wi-fi connection is established, it is connected from a "hotspot" or a local business's own connection. Sometimes, however, hackers and other malicious sources take advantage of the naming of these public hotspots and create "rogue access points" that look very similar to the business's wi-fi name. Norton Secure offers its users peace of mind with their first-rate detection of rogue access points.
Norton also offers an additional packaged subscription option to its "LifeLock" service through Norton Secure.
Other popular VPN services that offer similar features and prices are NordVPN, CyberGhost VPN, and ExpressVPN. It is important to note that some VPN services are offered for all devices and others are limited to only computer or mobile options. Regardless, one thing is for sure: VPNs are essential measures that should be taken into account when accessing public connections.