By now, you've probably heard of the cloud. Large corporations, small businesses, organizations, and individuals around the globe use it daily to communicate, save data, share information, and much more. When you imagine the cloud, you probably think of sharing files or saving your family's vacation photos, but there is so much more that it can do. In fact, plenty of people are finding incredibly unique ways to use cloud storage.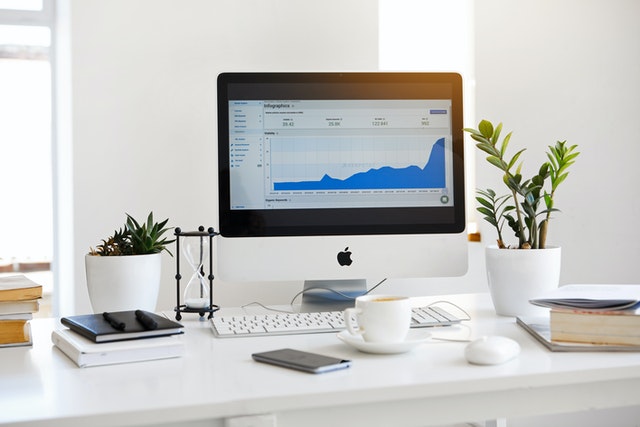 Making Reservations at Restaurants
You may have heard of the app OpenTable, but what you may not realize is that it and other apps like it operate with the help of cloud computing. These apps allow people who are looking for last-minute dinner reservations to research nearby restaurants without needing to call each place individually. They'll tell would-be diners which restaurants are nearby, estimate how long the wait times are, and even help them make reservations.
Creating a Virtual Jukebox
Applications like Spotify, YouTube, Pandora, and Tidal all offer free music services, but they're dotted with entirely too many ads and even tend to have spotty service if you don't pay for their premium services. Wouldn't it be great if you could save your favorite music on your laptop and open it on your phone no matter where you were? With the cloud, you can. In fact, Google even offers a free service that allows you to store up to 10,000 songs before you need to pay anything. Whether you need a road trip playlist or something to get you through the workday, storing your music in the cloud is more affordable and often more manageable than signing up for yet another streaming service.
Making and Storing Video Content
Do you run a blog or own your own business that relies on video content to reach your audience? Making videos on TikTok not only limits you to how long they can be but also severely limits the type of content you can post. Applications like Vimeo and YouTube also have a lot of restrictions and don't make it easy to customize how your content looks. Luckily, you can use the cloud to create and store your video content. Some cloud-based players, such as JW Player, allow you to create the video you want without any restrictions (including logo restrictions). Customize how your video looks, save it, and then use the embed feature to add it right to your website or blog post.
Seeing the City Lights
There are plenty of fun things that you can do with the cloud, including getting to know your city or a city that you've always been interested in. Chicago is one example. It uses a cloud-based source called OpenGrid to share a plethora of information about the city with people around the world. You can learn about all the history that the city has to offer, check out the best hotspots in all the best neighborhoods, and even see which recent city searches have gone through 311. The site allows other people to contribute to the code as well, which means it's always being updated with new and fun information. Is Chicago not your thing? Why not see if your city has a similar cloud-based feature?
Making Phone Calls
Yep, you can even use the cloud to make phone calls. Many large companies and small businesses alike are using Voice over Internet Protocol to set up phone extensions for their offices. These cloud-based VoIP systems pick up the calls and route them appropriately, whether that be to another office in the building, the cell phone of someone who is out in the field, or even to a home line if desired. This means that a company's clients always have access to professional phone services and the employees always have the ability to maintain a good customer relationship.
From listening to music to making phone calls, there isn't much that you can't do on the cloud. Even better, it's an ever-evolving technology, which means you'll always come across new ways to use it. If you aren't already using cloud-based services for business or personal needs, now is the time to sign up.