In a hyper-competitive world, all companies want to differentiate their brand from their competitors. Every company wants to have its own identity not only based on its commercial name or slogan but also on the image complete project that projects abroad and that inexcusably contains its logo. If you are a beginner and want to make a logo yourself, you may need some software development courses to get inspired.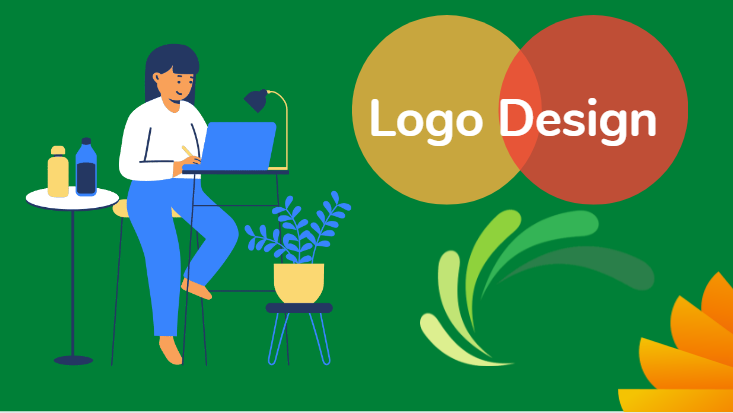 Why are logos necessary
The logo represents the immediate image that a brand wants to convey to its audience. Therefore, designing a good logo that represents the main values and the general character of a company is not a trivial matter.
Customers tend to quickly link a brand to a sensation through their experience with it and based on the image that the company projects in the market. In this case, the logo becomes the cover letter of every company and as it happens in real life, a first impression is often the most important impression, so certain aspects must be taken care of in great detail.
Whether you are commissioned to design a logo for a company, or you are thinking of designing a logo for your personal brand, in this post, I will give you a few keys that will come in handy to recreate the image of a brand.
Different types of logo
We are used to calling any visual representation of a brand a logo, either through letters (in the case of Coca-Cola) or through images (Nike or Apple). The reality is that there are different formats of visual identity depending on whether the representation is made up of text, image, or both.
Logo: it is the colloquial way that we have to cite the graphic representation of the brands. Although the logo is such, it would only refer to the textual part of a brand identity.
Imagotype: it is the combination of a textual part and an icon that can be represented separately.
Isologo: the combination of an icon and a text is given but without being able to separate both parts.
Isotype: refers to the iconic part of a brand that is not named.
Tips for creating a logo
1. Less is more
In graphic design, the trend has been to simplify the visual weight of the brand image greatly. This basically happens because we are saturated with information daily. The sooner a logo is read and understood, the easier it will be for people to remember it.
In this way, it is much more successful in designing a logo with clear letters and highly simplified icons that can be perceived at a glance. Of course, do not use gradients or drop shadows since these types of resources are completely outdated and the only thing you will achieve is to distort the image you want to project.
2. Reflect the character of the brand
A logo must summarize in very little space the general character of the brand and the sector where it is located because the purchase decision is often based on superficial factors that the customer will perceive in a few moments.
3. The choice of colors is vital
Each color has a meaning and becomes practically universal in Western culture. In fact, color is processed by the brain as emotion and it will be remembered as such. It is not advisable to add more than 2 or 3 colors in a logo, and of course, they must be linked to the essence of what the brand wants to project.
4. Flexible design
A good logo must be able to represent you on different platforms. It must be flexible in terms of its size and even color range. For this reason, it must be very legible and clear, precisely so that the possible combinations that are created are equally valid on different supports and textures.
Similarly, it is advisable to indicate the correct and incorrect uses of the logo: different ranges, sizes, combinations of elements, etc. A logo must summarize in very little space the general character of the brand and the sector where it is located.
Meaning of the colors
White
White represents purity, innocence, peace, and also a new beginning. It is easily combined with the rest of the colors and serves to emphasize concepts or ideas. It stands out a lot of it is exposed in negative, that is, the original color of the background and the logo only outlined on that background.
These types of negative resources or logos created directly in black and white are usually created to be exposed on numerous reliefs and colors. In fact, the combination of black and white is a classic, and, as in nature, the conjunction of these antagonistic colors creates the most powerful visual perception. Of course, if you want to attract attention, using black and white is the solution.
Blue
Blue is a color that inspires calm and tranquility. It is associated with natural elements that inspire harmonies, such as sky and water. Blue is synonymous with harmony, purity, seriousness, and security. It is usually used in technology companies to give confidence to disruptive or innovative products. Typically, the darker the blue, it creates the greater sense of security and distance, and professionalism.
Pink
This color is related to the feminine. It is friendly and inspires tenderness and delicacy in its lighter nuances, although it tends to be joyful as we use darker tones. It is associated with optimism, transparency, and sometimes even naivety.
Orange
It is a color with great strength and originality. It is linked to transgressive and creative aspects and it represents joy, dynamism, and independence of thought. It also represents closeness and warmth and especially attracts young audiences as it easily attracts attention. It is linked to innovative and disruptive products.
Red
It is a very powerful color that is associated with strong emotions such as love, hate, and danger. It has high visibility, as is the case with orange, although it is even higher in the case of red and is sometimes linked to aspects of danger.
Yellow
Yellow is the quintessential color of joy and optimism. It is a very bright color that easily captures attention, so it is often added to precautionary statements. Like red, it is a warm and dynamic color but something more informal and childish, so it can be used in a multitude of media to attract attention in a more entertaining and joyful way.
Green
The green color is calm and relaxing, and it is linked to nature and organic and healthy products. It is a color that tries to get to the essence of things and seeks a transparent and cordial communication with the public while having a certain sympathy and joy.
Brown
Brown is a color rarely used in logos because although it is warm, it is not especially striking. It is a color that has a certain formality and neutrality, used in wood and construction businesses and those looking for a serious and traditional image.
Purple
Purple or purple is a color with a certain transcendence and mystery. Like pink, it is associated with femininity and sophistication, although it is more serious and formal. It is especially linked to luxury and to those products that seek to create a certain distance, in such a way that they generate the image of little accessible or of high price.
Black
The black color reflects elegance and seriousness and is combinable with practically the entire color range. It stands out especially against light backgrounds and is easy to communicate various messages such as confidence, dignity, and sobriety.
Summary
Differentiating yourself in an increasingly competitive and image-saturated market is essential for any brand. So it is a must to design a good logo for your brand. Do you already know how to design a logo? Leave your comment.