Whatever industry your business operates in, if it is going to be a success in the long term, there are certain business applications that you should consider implementing into the everyday running of your company. Therefore, before your business goes any further without the right technology to improve it, here are some of the top software applications that you should consider installing for your company to be a success.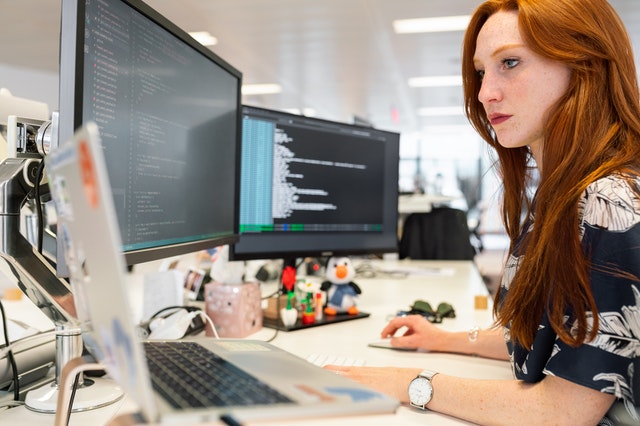 1. HR Software
One of the top technologies that you should consider using when you are a business owner is HR software. HR software can be extremely useful as it can help you to keep track of certain aspects of your business that you may not have time to focus on yourself, or that might often be the victims of human error.
In addition to the aforementioned benefits, HR software also plays a crucial role in the recruitment process. It streamlines and automates various tasks, saving time and effort for HR professionals and improving the overall efficiency of the hiring process. An HR software for recruitment can have features like Applicant Tracking System (ATS), which allows recruiters to manage the entire recruitment workflow from job posting to candidate selection, and Interview Management which will assist in scheduling and managing interviews send reminders to candidates and coordinate availability among interviewers.
Investing in the right tools and resources for your human resources department can have a significant impact on the overall success and productivity of your workforce.
For instance, a good HR software application can help you to manage your business's payroll, track trends in your workplace, create a great onboarding process, and allow you to offer effective online learning courses for all of your employees. This will then help to keep your employees happy, content, and motivated when they come to work each day, from the moment that they are hired until the moment that they leave, or retire.
2. Accounting Software
Your business will not be able to go far, though, unless you have a good grip of your finances. To do this, you should consider downloading accounting software, which can allow you to keep track of your cash flow even if you always struggle to understand the numbers. Accounting software can help you to manage your business finances yourself, without the need for an accountant or a financial advisor. It can mean that you can track your expenditure and income whenever you wish to, and even better make preparations for the end of the tax year as it approaches. This will mean that your records are never out of date.
3. Customer Relationship Management Software
However, the most important element of your business is your customers, as they are what keep you in business. Therefore, you should consider downloading customer relationship management (CRM) software. Using CRM software means that you will never lose sight of your interactions and communications with your customers, ensuring that you can give them a better experience with your brand. It will also allow you to save customer details and can track possible leads that can potentially increase your sales.
4. Project Management Software
Another software application that you should consider installing is project management software. This can exclusively help business owners to keep track of their business processes and can allow them to better isolate the weaker parts of their business. This can help you to meet deadlines, and to see every aspect of your business on a single, easy-to-use platform, which can then better help you to streamline your business processes and ensure that everything runs like clockwork, meaning that both client and employee satisfaction with the business will be retained.