There are two types of commerce systems: monolithic and headless. Which is best for your business? Trying to figure out which system architecture is best for you? This article will outline the critical differences between them so you can make an informed decision.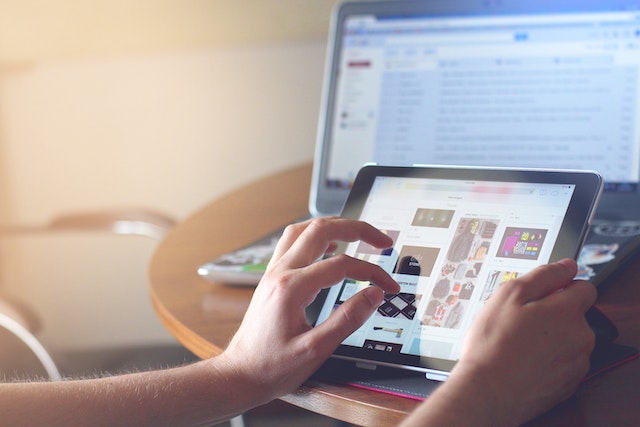 Keep reading to learn more!
What is the distinction?
Regarding e-commerce, there are two main system architectures: headless and monolithic. A headless commerce system separates the back-end technology from the front-end user interface, allowing more design and customization flexibility.
In contrast, a monolithic system combines the back-end technology and front-end interface, making it less adaptable but often easier to set up and manage. Ultimately, the choice between a headless or monolithic commerce system depends on the specific needs and goals of the business.
Whichever option is chosen, it is crucial to ensure that the customer's experience is seamless and satisfying.
When would you want to use a headless commerce system over a monolithic one?
A headless commerce system may be the preferable option for businesses looking for more flexibility and scalability in their online store. This system is particularly useful for omnichannel retailers who need to connect their physical and digital storefronts seamlessly.
Additionally, a headless architecture system allows for more excellent data collection and analysis control, facilitating personalized customer experiences. With its many advantages, a headless commerce system offers valuable benefits for modern businesses seeking to meet the demands of today's ever-changing marketplace.
What are some of the critical features of a headless commerce system?
One key feature of a headless commerce system is the separation of front-end and back-end processes. This allows businesses to design customer experiences more tailored to their needs without negatively impacting core business functions. A headless system typically includes APIs allowing seamless integration with third-party applications and platforms. This enables businesses to quickly adapt to changing technology and better cater to their customers' needs.
Another significant benefit of headless commerce is improved performance and scalability, as the decoupled architecture can handle larger volumes of traffic and data processing. Overall, a headless commerce system offers numerous benefits for improving efficiency and enhancing the customer experience.
How does this impact front-end design and development
A headless commerce system utilizes separate back-end technology for processing orders and managing inventory. At the same time, the front-end design is decoupled and functional without reliance on the back-end platform. This approach allows for greater flexibility and customization in front-end design and development. With a headless commerce system, designers can create a unique and engaging user experience unconstrained by traditional platform limitations.
Similarly, developers have more freedom to utilize various technologies for the storefront, enabling them to tailor the website to meet specific business needs. While there are potential challenges associated with this approach, a headless commerce system can significantly enhance the capabilities of front-end design and development.
What are the risks?
While headless and monolithic commerce may offer improved personalization and customizable user experiences, there are also potential risks. One such risk involves the potential for security breaches, as the technology relies heavily on advanced data collection and analysis. In addition, these types of commerce systems can also create difficulties in terms of scalability and maintenance, as changes to one aspect may require significant overhauls to the entire system.
It is essential for companies to carefully weigh the benefits and drawbacks before fully committing to a headless or monolithic commerce solution. It is crucial to prioritize user experience and data security when implementing any new technology.
Are there any other considerations when choosing?
When deciding between headless and monolithic commerce, businesses should consider the long-term scalability of their platform. While a headless approach may provide greater flexibility in terms of design and customization, it may be more challenging to scale up as the business grows.
On the other hand, a monolithic commerce platform may have more limitations in terms of customization, but it can often handle larger volumes of traffic and transactions. It's also important to consider your team's technical capabilities and resources. A headless approach requires a more advanced understanding of technology, while a monolithic platform may require less technical expertise.
Ultimately, it's crucial for businesses to carefully weigh their current needs and future growth potential when deciding between headless and monolithic commerce.
Businesses that have benefited from headless commerce
A headless commerce system allows for greater flexibility and customization and improved scalability.
A variety of industries have successfully incorporated headless commerce into their operations. For example, beauty brand KKW Fragrance saw a 400% increase in conversion rate after implementing the technology.
Similarly, luxury fashion retailer Farfetch experienced a 200% improvement in page loading speed and a 50% increase in mobile conversions.
Even smaller businesses can benefit from this technology – indie handbag brand Cesta Collective saw a 60% uptick in sales and a 30% increase in average order value after integrating headless commerce into their website.
The potential benefits of using a headless commerce system are clear for these brands and countless others looking to enhance their online experience for customers.
The bottom line
Headless and monolithic architectures differ in how they are built and deployed. Headless commerce uses APIs to decouple the front end from the back end, while monolithic commerce builds everything into a single platform. Choosing the best system for your needs entails weighing the advantages and drawbacks of each option.