You might be new to online forex trading and have heard of a trading plan but now you are asking "How can I develop a trading plan and manage my trades effectively?"
Let's look at some online forex trading strategies to help you on your online forex trading journey.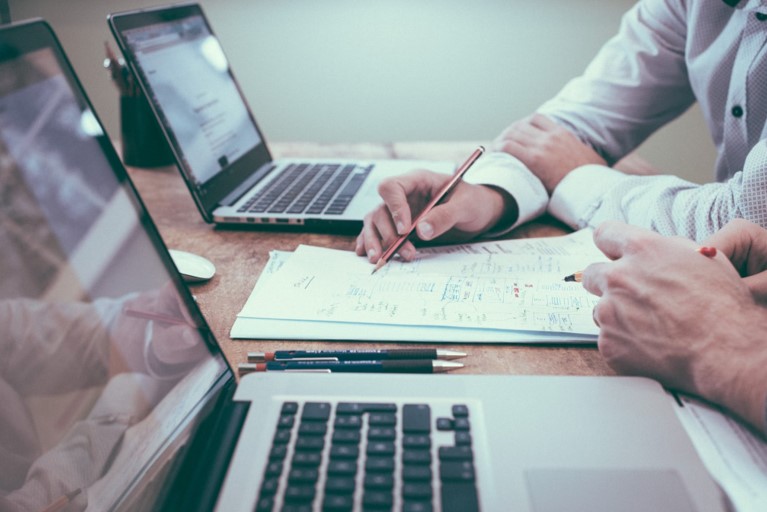 Outline your Motivation
If you know why you are doing something then it is easier to make a plan that fits in with your motivation. Are you just playing around with the markets a bit, is it a side hustle for some extra spending money, or are you serious about turning this into a career?
Set Clear Goals and Objectives
You need to define your trading goals, whether they are long-term wealth accumulation or short-term income generation. Once you have defined your goals you need to establish Specific, Measurable, Achievable, Relevant, and Time-bound (SMART for short) objectives.
Decide How Much Time You Will Be Committing
Once you have defined your goals and objectives, you need to decide how much of your time will you be committing to reaching those goals.
Risk Management
Determine how much of your capital you're willing to risk on each trade (typically 1-2% of your trading capital). Make use of stop-loss orders to limit any potential losses and set take-profit levels to lock in profits at predefined levels.
Trading Strategy
Choose a trading strategy that suits your personality, risk tolerance, and time commitment. For example, do you want to go with day trading, swing trading, or position trading? Then develop a clear and well-defined trading strategy with entry and exit rules and backtest your strategy on historical data to ensure its effectiveness.
Keep a Trading Journal
This is not a "Dear Diary" type of journal. In this journal, you record every trade, including entry and exit points, reasoning, and emotions behind the trade. Analyse your journal regularly to identify patterns and improve your trading approach. This way you can learn from your mistakes, and use winning strategies again.
Continuous Learning
With online forex trading, you never stop learning! Stay updated with market news, economic events, and central bank decisions. Read books, attend webinars, and follow reputable Forex forums and news sources to expand your knowledge.
Emotional Discipline
This one is important. Emotions can lead to impulsive decisions. Stick to your trading plan regardless of market fluctuations. Practice emotional control and remember your risk management.
Adaptability
It's good to stick to your trading plan and not make emotional decisions, but you also need to be prepared to adapt your trading plan if market conditions change. Avoid chasing losses or overconfidence during winning streaks.
Trading Hours
Trade during the most liquid market hours, when major Forex markets overlap (e.g., London-New York or Tokyo-London), even if you need to be flexible with your working hours. Avoid trading during low liquidity times, such as weekends and holidays.
Risk-Reward Ratio
Ensure your potential reward justifies the risk taken on each trade. You should aim for a risk-reward ratio of at least 1:2 or higher.
Review and Improve
Make a point of regularly reviewing and updating your trading plan as you gain experience and insights. Seek feedback from trusted mentors or experienced traders to fine-tune your approach.
Use Technology
Brokers provide reliable trading platforms and tools to assist in analysis and execution. Make use of it. And lastly make sure you stay up-to-date with market news, charts, and economic calendars. If you stick to your well-thought-out trading plan and follow a wise online forex trading strategy then you should be moving towards reaching the goals you have set for yourself.