Selling a business is a significant decision that requires careful planning and execution to maximize its value. Whether you're preparing to sell your business in the near future or considering it as a long-term goal, implementing proven strategies to enhance its value is essential.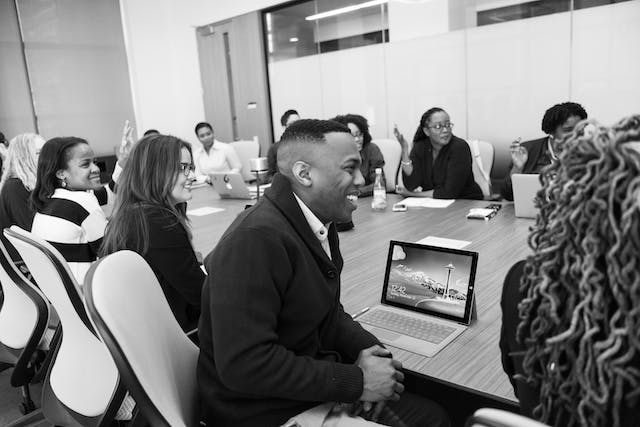 Financial Health and Transparency
Potential buyers scrutinize a business's financial health before making any decisions. Before you get help selling your business, ensure your financial records are accurate, up-to-date, and transparent. Address any financial discrepancies, clean up your books, and present a clear picture of your company's financial performance. Demonstrating strong profitability and sound financial management enhances the perceived value of your business.
Operational Efficiency and Scalability
Buyers are attracted to businesses that operate efficiently and have the potential for scalability. Streamline your operations to improve efficiency, reduce unnecessary costs, and enhance productivity. Implement scalable processes that showcase your business's ability to grow without a proportional increase in costs, making it more appealing to potential buyers.
Diversified Customer Base
A diversified customer base reduces the risk associated with dependence on a few key clients. Aim to expand your customer portfolio, diversifying across industries or geographic locations. A broad customer base not only enhances the stability of your business but also appeals to buyers seeking reduced customer concentration risk.
Strong Intellectual Property Portfolio
If your business holds intellectual property (IP) such as patents, trademarks, or copyrights, ensure that these assets are well-protected and valuable. Conduct an audit of your IP portfolio, renew any expiring rights, and document the value these assets bring to your business. A robust IP portfolio can significantly enhance the overall value of your company.
Strategic Marketing and Branding
Invest in strategic marketing efforts to strengthen your brand and market presence. A well-established and recognized brand adds significant value to a business. Showcase your unique selling points, build brand equity, and effectively communicate your value proposition. A positive brand reputation can positively influence a buyer's perception of your business.
Proactive Risk Management
Identify and mitigate potential risks that could affect the value of your business. This includes legal, regulatory, environmental, or industry-specific risks. Proactive risk management demonstrates a commitment to sustainability and minimizes uncertainties for potential buyers. It also instills confidence in the business's ability to navigate challenges.
Documented Standard Operating Procedures (SOPs)
Well-documented SOPs contribute to operational efficiency and make the transition smoother for new owners. Ensure that key processes, workflows, and protocols are documented in detail. This not only streamlines day-to-day operations but also enhances the perceived value of the business by providing a clear roadmap for its ongoing success.
Talented and Retained Workforce
A skilled and stable workforce is an asset that enhances the value of your business. Implement strategies to attract, develop, and retain talented employees. A committed and skilled team is not only instrumental in the day-to-day operations but also assures potential buyers of the business's human capital, contributing positively to its overall value.
Customer Satisfaction and Retention
Demonstrating a high level of customer satisfaction is a powerful value driver. Implement customer retention strategies, gather feedback, and showcase positive customer testimonials. A loyal and satisfied customer base not only contributes to current revenue but also enhances the attractiveness of the business to potential buyers.
Up-to-Date Technology Infrastructure
Invest in up-to-date technology that aligns with industry standards. An efficient and modern technology infrastructure not only enhances operational efficiency but also positions your business as forward-thinking and adaptable. Buyers are often attracted to businesses with robust technological capabilities that can support future growth. Maximizing the value of your business before selling requires a proactive and strategic approach. Whether you're planning to sell in the near future or down the line, these proven strategies can significantly enhance the value of your business and contribute to a successful sale.