Research reveals that 71% of employees are now working from home. But while many favor the remote working arrangement as it allows you to have a flexible schedule and get away from overbearing bosses, it has its own set of challenges. Lack of motivation, distractions, and feelings of loneliness and isolation are more apparent in remote working settings ⁠— all of which can significantly affect your productivity and the quality of your work.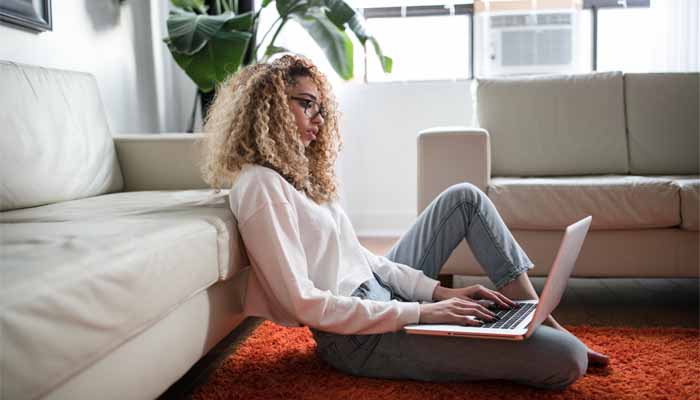 That said, we've listed below five tips that can help boost your productivity while working from home.
Invest in Quality Technology

One drawback of working remotely is that your employer won't be able to provide you with a controlled working environment that's designed to boost your productivity. Indeed, a poor internet connection or an outdated computer can delay your work and affect your productivity rates. For this reason, it'll do you well to invest in quality devices. When shopping for a good internet service provider, be sure to do your due diligence and weigh various factors such as specifications, speed, and price before making your decision. If your computer isn't working smoothly, be sure to raise this issue with your employer as they should be able to provide you with a usable device.

Maximize Your Breaks

Make sure that you use your breaks to the fullest. Since remote working arrangements often come with a certain degree of flexibility, it can be easy to forget to take your breaks, unlike in an office setting where there is a set structure. Not taking your breaks will increase your chances of becoming stressed and burnt out. So, set an alarm on your phone so you'll be reminded to take a breather away from work. If you're not sure what to do during your break, Gala Bingo's Happy Hub guide to making the most of your lunch lists some activities that you can do such as exercising, taking a nap, and reading a book. It doesn't even have to be elaborate — the point is just to take your mind off work for a few minutes and allow yourself to relax and refresh.

Try to Maintain Consistent Working Hours

Working from home can blur the line between your work life and personal life. This can then push you to your limits, leaving you feeling tired, drained, and desperately needing some downtime. In order to combat this, you should establish a schedule and follow it strictly. This prevents you from overworking (or even underworking) and can help you create a healthy work-life balance where your personal time and health aren't trampled on.
Consider Getting Ergonomic Equipment

In a nutshell, ergonomics is the process of designing a workplace that fits your needs the best. An ergonomic workplace creates an efficient and organized workflow that can help boost your productivity and morale. To create an ergonomic workspace at home, be sure to invest in ergonomic equipment such as a standing desk, monitor riser, and an adjustable chair. These will ensure that you maintain a good posture while working at home and avoid putting unnecessary strain on your back and spine.

Working from home isn't the perfect working arrangement. However, you can follow the tips we've listed above and make working from home a more fulfilling experience. If you're interested in working from home as a virtual assistant, be sure to check our post 'Five Skills You Already Have to Work From Home as a Virtual assistant'.