Many of us are ignorant of our own skills and abilities. We might possess all the qualities that can yield us a good income as well as enroll ourselves in good jobs. If you are unoccupied and have lots of free time, you can indeed utilize them for earning a reasonable sum of money.
Many of us know and are aware of the demand for virtual assistance jobs which are increasing day by day in every sphere, but how many of us think of getting those jobs for ourselves? Very few, because we are not sure if we have those skills that can help us acquire virtual assistance jobs in different companies in the world.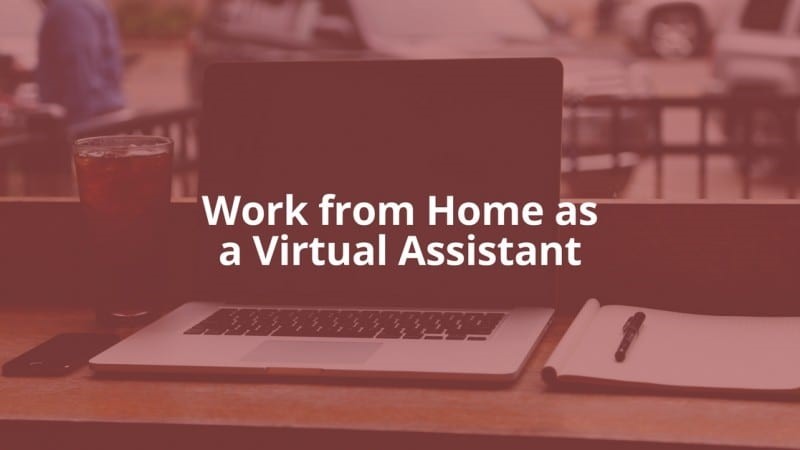 In this article, I am going to mention qualities that we already have to work as a virtual assistant, which will surely help those who are looking for VA jobs and they are:-
1. Good communication abilities
This is not just important but a basic skill that the majority of us possess. Those who are extroverts and like to present their ideas and views in front of people without hesitation actually have good communication skills. 
To get the virtual assistant jobs in companies, one must have a good command over their communication skills. Given the disposition of job and tasks, virtual assistants have to communicate through mails, online media platforms, and so they also should have good writing skills.
Many unemployed youths or students who are willing to get a part-time job or job done from home can surely apply for virtual assistance jobs. It has many advantages, and also you will be able to master your talents in the right domain.
2. Flexibility
Another important aspect is being flexible enough to deal with every given situation and task. The workload doesn't stay on the same scale, and sometimes there are extra workloads and some days you don't have much pressure. So for getting yourself hired for the virtual assistance jobs offered by various companies and agencies, you must be flexible.
A virtual assistant may have to deal with unexpected questions or tasks for which they have to be very prepared and ready to accept all the challenges that come in their ways. Few days the boss or the clients can be hard to deal with due to the given circumstances and situations. Getting paid for the skill of flexibility is such an asset.
This quality of an employee is highly appreciated in job sectors because it gives more time to the owner or entrepreneurs to look upon the major tasks which require their attention than being occupied with minor tasks of the firm.
3. Organization abilities of the employee
This is, however, the most vital skill that has to be present in the candidates who are willing to apply for the virtual assistant jobs in the companies. The company appoints those virtual assistants who show remarkable organizing skills and presents profitable strategies for firms and companies.
Many students and youths already have this skill as they have been dealing with various projects and assignments assigned by schools and colleges. So if a student wants a comfortable part-time job operating from a home office, they can apply for virtual assistant's roles for multiple companies and parent their incredible skills of organization abilities.
4. Ability to Handle Emails and social sites
In today's times, who doesn't know how to operate emails? Everyone does! From using the phone to surfing Instagram or Facebook, we need to register our email IDs. One who knows how to operate through mails and web, can without a second thought apply for the virtual assistance jobs for various companies.
All that a virtual assistant has to do is handle mails receiving and reverting back to the clients without delays. Contact their bosses, clients and customers through emails. How easily we ignore these aspects of our skills, a person can get a job with good pay for knowing how to handle emails for the company.
Another important skill is one must be fully aware of the web handling. Virtual assistance jobs require adequate knowledge about online programming with a motive to promote and campaign the products and services of the company.
All of us have an account on Facebook, Instagram, Twitter, WhatsApp, YouTube, and many other social platforms and we do know how to use it, being fully aware of its features and procedures. But how many of us know that we can make money out of our time pass? Posting proud reviews or promoting the company's profile can yield us money.
5. Creativity and writing skills
If you have good writing skills along with a higher perspective of creativity, what are you waiting for? This your chance to get hired for the virtual assistance jobs offered by various companies. In fact, there is a wide variety of scopes for those who have excellent writing skills.
Those with good English or any language you prefer working with an excellent writing ability can apply for a virtual assistant role as content writers. Being a freelance employee has got loads of pros, it offers wide options for you to choose. For example, you can apply for either for a virtual content writer for different companies or a freelance writer for different existing writers or both. If you have knowledge of different languages and are great at translating, then you can even take up a freelance translation job. Dormzi provides best freelance translation jobs so you can check their platform for the relevant jobs.
Creativity has become crucial aspects nowadays for getting hired for virtual assistance jobs. Creativity in every field is appreciated and looked up, especially in virtual assistant roles. Your creativity can help the company endorse several advertisements for the promotion of the company and its products.
Conclusion:
The above mentioned 5 skills for getting hired as a virtual assistant are almost present in every other individual in today's times. All we need is exposure and awareness about these jobs. If you think you have all these abilities, make full use of it, no matter whether you are a student or an unemployed youth searching for jobs.