Several people frequently find themselves unable to unlock Samsung phones. People sometimes forget their passwords, and someone else locks them out on other occasions. If you've ever found yourself in a position where your child or a friend has locked you out of your phone, you're probably seeking a solution.
So, in this post, we'll look at how to unlock the Samsung Galaxy screen lock, as well as any other Android device lock. Here is a list of the numerous techniques for unlocking the Samsung phone pattern or other lock screens.
Part 1: Unlock Samsung Phone using Find My Mobile:
The "Find My Mobile" function is available on all Samsung handsets. So, if you forget the password to your Samsung Galaxy and don't know how to unlock your Samsung s9 or Samsung note 9, try using 'Find My Mobile' first. Following the methods below will allow you to circumvent the Samsung lock screen pattern, PIN, password, and fingerprint.
Step 1: Create and log into your Samsung account.
Step 2: Select "Lock My Screen" from the drop-down menu.
Step 3: In the first field, type a new PIN.
Step 4: At the bottom, click the "Lock" button.
Step 5: It will convert your lock screen password to the PIN in a few minutes, enabling you to unlock your phone.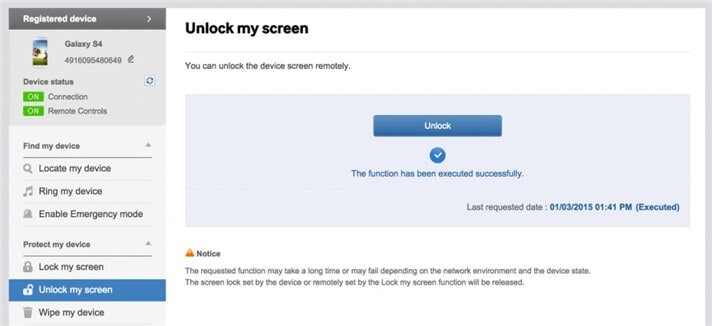 Part 2: Unlock Samsung Phone via Android Device Manager:
Android Device Manager is one of the methods for unlocking the phone. You must go to google.com/android/devicemanager from a computer or other mobile device. Sign in using the Google account you used to unlock your phone.
Then choose 'Lock' for the device you want to unlock. Click 'Lock' again after entering a temporary password. Below the box, you'll get a confirmation with three buttons: Ring, Lock and Erase. Your phone will now display a password area to input the temporary password. Your phone should now be unlocked. You'll be able to alter it afterward.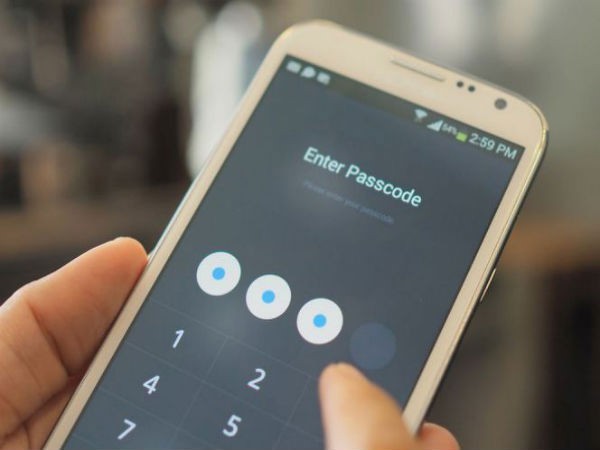 Part 3: Unlock Samsung Phone with Tenorshare 4uKey for Android:
Tenorshare 4uKey for Android can swiftly overcome Android lock screens, including screen pins, patterns, and passcodes. If you forgot the security PIN, pattern, or password, use this effective tool!
4uKey for Android allows you to regain access to your Android smartphone without the need for a passcode.
Step 1: Download and install Tenorshare 4uKey for Android.
Start the application, select the "Remove Screen Lock" function, and connect your device via a USB connection to the computer. When you execute the software, it will install the driver for your device.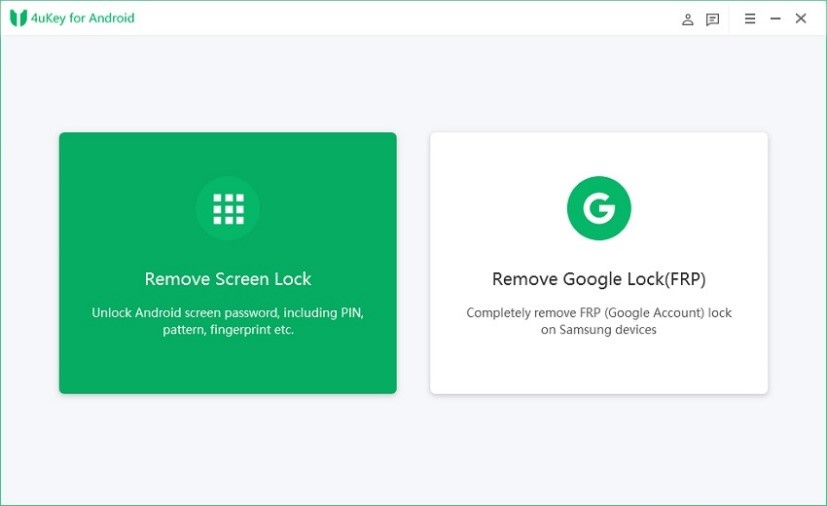 Step 2: Then, remove the Screen Lock.
How to unlock most Samsung Phones with data loss?
Choose Remove Screen Lock for other Samsung and Android devices, and click Start to get started.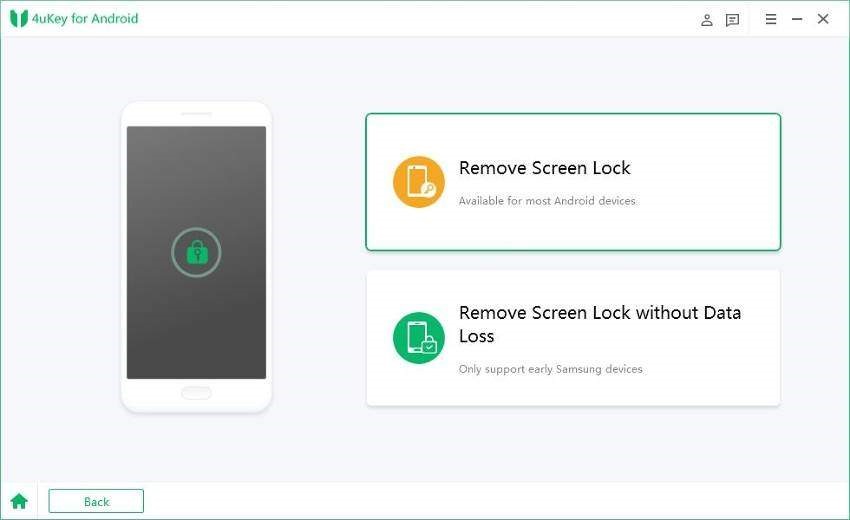 You must next acknowledge that "removing the lock screen password would delete all data on the device." If you are certain, just press the "Yes" button, and Tenorshare 4uKey for Android will begin removing the lock screen immediately.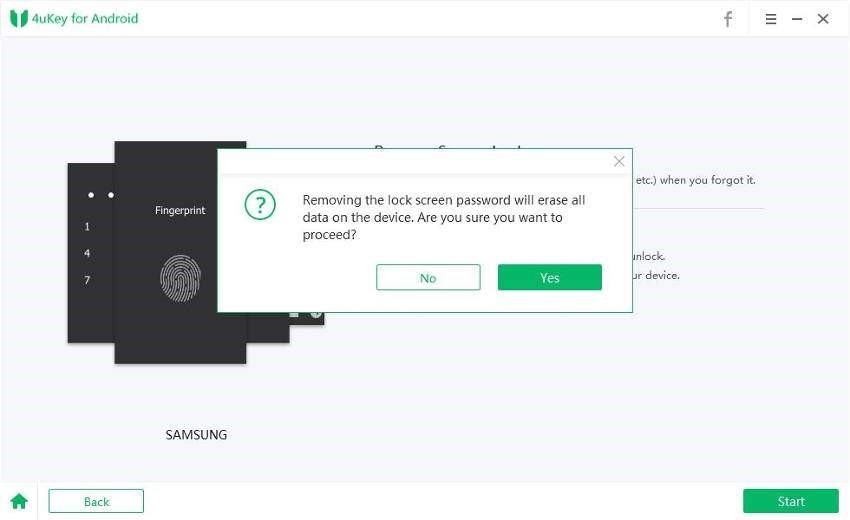 After the removal is complete, you will be prompted to enter recovery mode. Turn off your smartphone and simultaneously press and hold the "Volume up" + "Home" + "Power" buttons.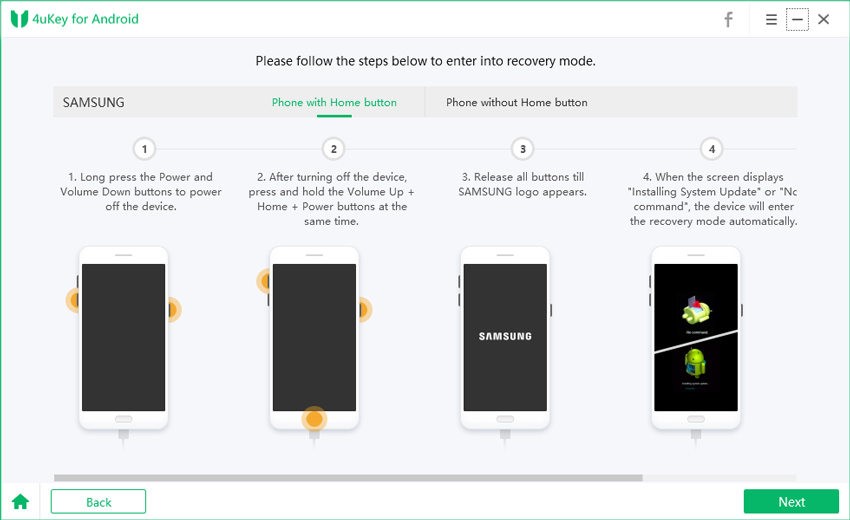 Then, using the Volume keys, choose the choice and complete the reboot by pressing the Power key: confirm > factory reset/ erase data > confirm > wipe cache partition > confirm > reboot the system now > confirm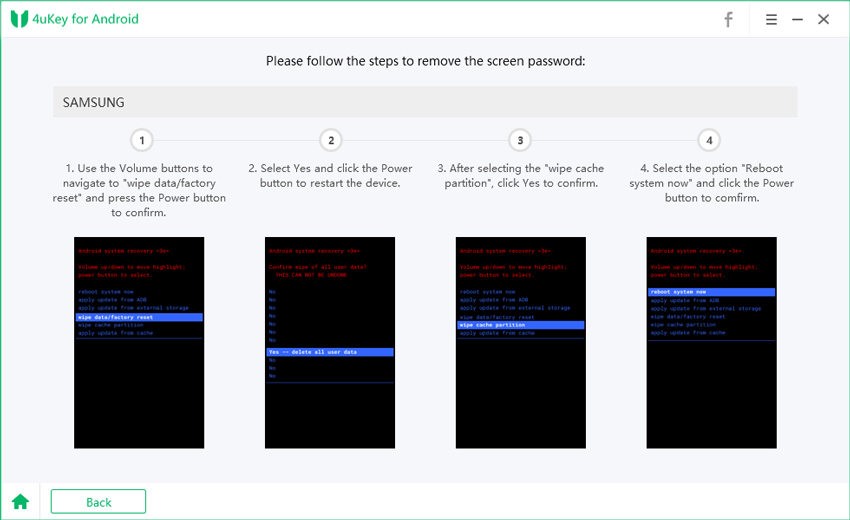 4uKey will immediately remove lock screen for Android. After a few minutes, you will view the entire procedure.
How to unlock early Samsung Phones without any data loss?
4uKey for Android allows you to remove the screen lock on some older Samsung smartphones like Note 3, Note 4, Galaxy S5 without losing data on Windows.
Part 4: Unlock Samsung Phone by Google Account:
If your Samsung phone hasn't been updated to Android 5.0 (and is still running Android 4.4 or below), you can use this approach to reset the password on your Samsung phone.
Step 1: Enter an incorrect lock password or pattern five times > When the screen says "Forgot Pattern," tap it.
Step 2: Enter your Google Account or Backup PIN. Simply touch OK if you want to input the Backup PIN. To proceed, hit Sign in if you're using your Google account. Your Samsung phone should be unlocked at this point.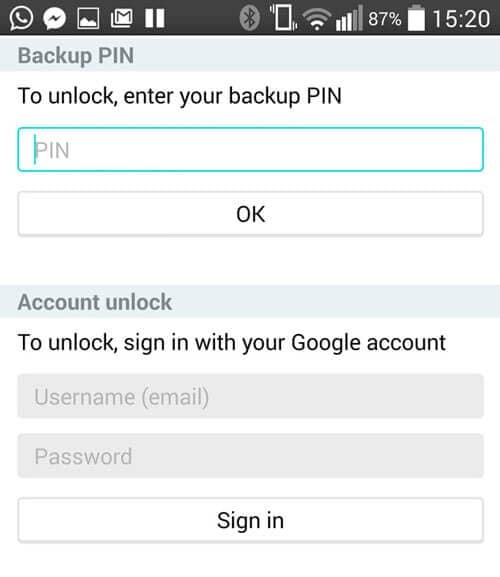 Part 5: Unlock Samsung Phone via Factory Reset:
The locked device has been factory reset. Samsung is the final option for unlocking your Samsung phone if you have lost your password. It's worth noting, however, that following the factory reset, all data on your Samsung smartphone will be deleted.
Step 1: Pull down the Notification Shade by swiping down from the top of the screen > Tap the Settings icon.
Step 2: On the Settings screen, swipe up to scroll down > Select Factory data reset from the Backup and reset menu. Press DEVICE RESET > Then press ERASE EVERYTHING. Your Samsung phone will shut down and restart on its own.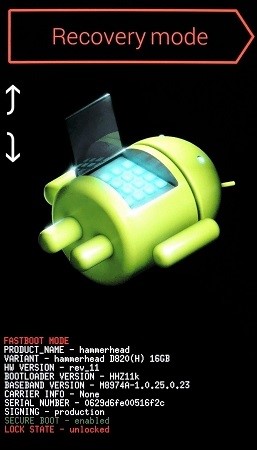 Final Words:
Hopefully, you now know about how to unlock Samsung Phone forgot password, it's not a big problem. If you have encountered some similar problems, hope one of the five techniques listed above will help you.