Passcodes are a great way to keep your iPhone and its data safe if it falls into the wrong hands. However, if you are unable to use your phone due to an incorrect password, it might be rather problematic.
Most common scenarios when you need to unlock iPhone without a passcode
When you forget the screen passcode
iPhone is disabled due to several failed attempts
You bought a used iPhone with unknown screen passcode
To deal with these and other cases, we have explained the methods that will allow you to unlock your iPhone even if you forget or don't have access to its passcode.
Two methods to unlock iPhone without passcode
Using "Find My" on iPhone or "Find My iPhone" on iCloud
Using Anyunlock
Method1: Step by step guide for using "Find My iPhone" on iCloud
To sign in to Find My iPhone, go to icloud.com/find.
Remotely remove iPhone passcode
Click All Devices under Find My iPhone on iCloud.com, then choose the device you want to erase. Because you have previously picked a device, you will not see All Devices. To access the Devices list, click the name of the current device in the toolbar's centre, then select a new device.
Click erase.
This option will delete the iPhone passcode while wiping all of the files from your smartphone. Normally, this function would be used to remotely delete a large number of important files and cookies from a stolen smartphone, but we're employing these techniques to remove the iPhone passcode.
This method is really good but there are a few negative points that can not be ignored. For example, in order to access your device, you must first log in using your Apple ID, which means that if you forget your Apple ID and/or password, you can not use this option.
And this method works only when a locked iPhone is connected to a network.
Another barrier is that Find My iPhone should be already active on the locked iPhone and an apple account must be logged in and the user should know the account password.
Method 2: Using AnyUnlock
The easiest method to unlock iPhone is with AnyUnlock. Whether you have forgotten the passcode? Or your iPhone is disabled due to several failed attempts? AnyUnlock can save you from these disasters.
Note: Please note that unlocking your iPhone through AnyUnlock will erase all your data and settings from the phone. So before proceeding, it'll be prudent to back up all your iPhone data.
Step by Step Guide
1. Download Anyunlock and launch on your computer.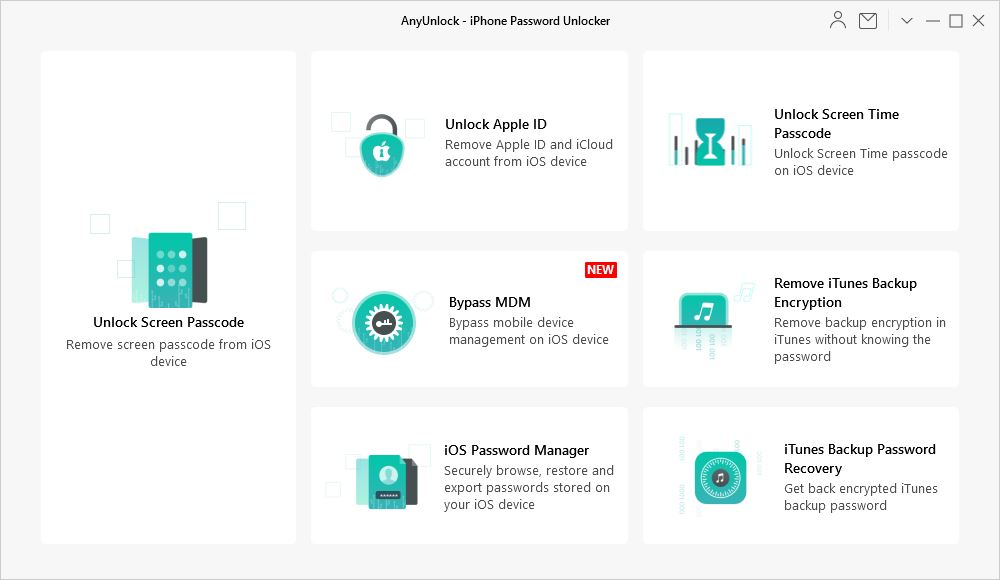 2. Click "Unlock Screen Passcode"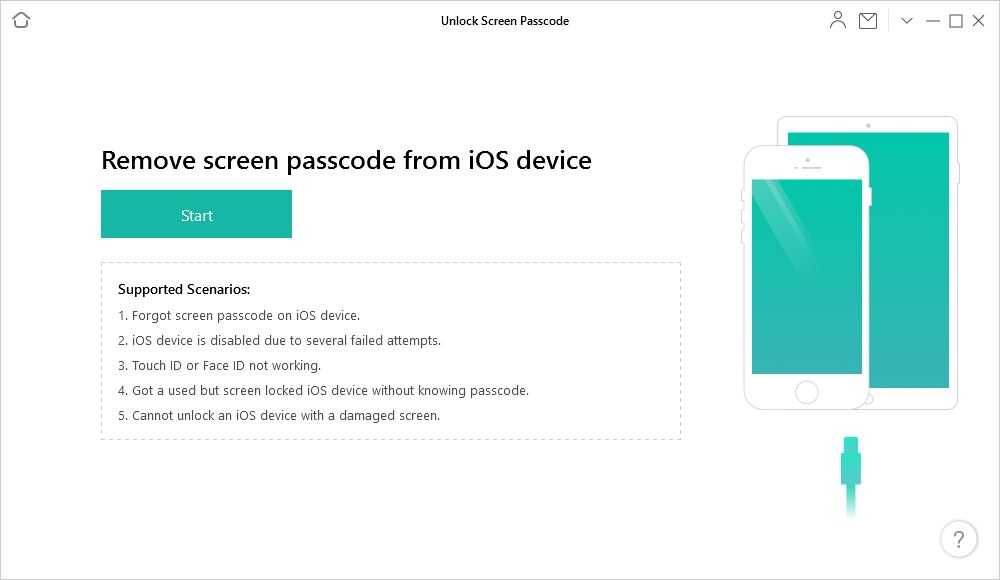 3. Click Start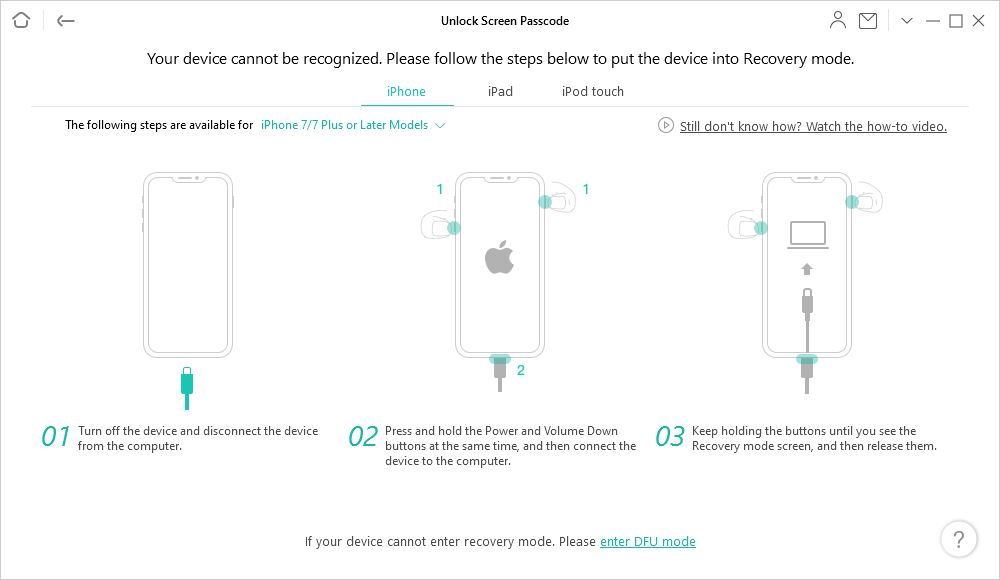 If you have older models than iPhone 7 then use the below method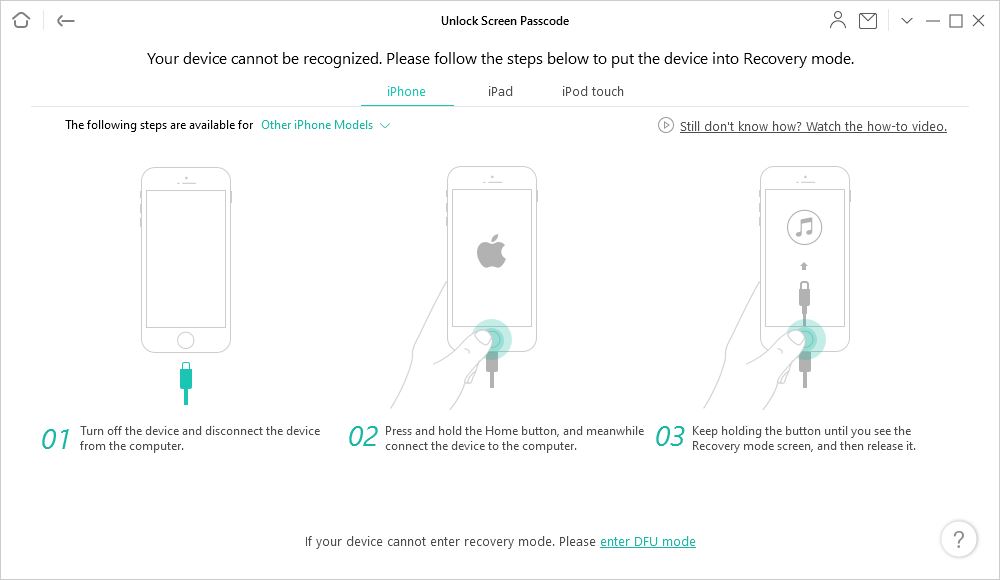 Please watch this video for a better understanding:
This professional Screen Unlock Tool supports 4-digit/6-digit passcode, Face ID, Touch ID, custom numeric code, pattern & fingerprints, etc.
Anyunlock has also provided an easy-to-use instructions guide if you are not technically sound.
Thousands of online reviews of Anyunlock indicate that it has a higher success rate than its peers.
This software can also remove MDM restrictions from your iPhone or iPad, in addition to passcodes.
This is useful if you've just bought a new iOS or iPadOS device that's MDM locked. Without the account and password, AnyUnlock can let you bypass MDM remote management. Alternatively, you can disable local device management on your iPhone or iPad while retaining your content and preferences. This may be done in a single click without the requirement for jailbreaking.