Cyber Attack is an activity practiced by hackers or criminals, which involves accessing other people's computers for fraudulent purposes. At any time, you can be the victim of an attack if your computer is not protected: either by receiving a deceptive email relating to your Monster account and demanding your "immediate attention" or simply surfing the Internet.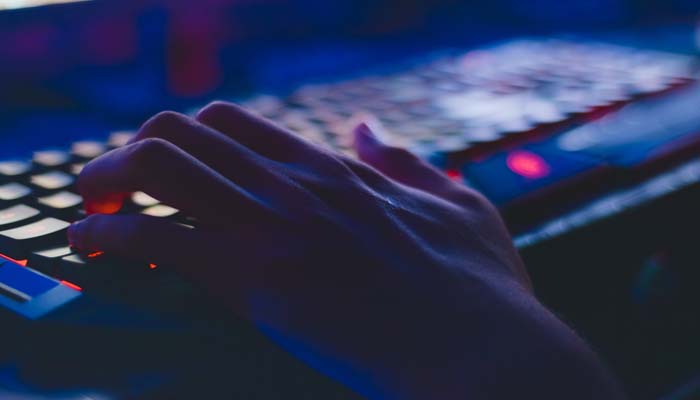 Hackers are looking for personally identifiable information stored on your computers, such as your credit card numbers or login information to your personal accounts, which they use to obtain money or to access your services online for criminal purposes. They can also take advantage of your computer's resources, including your Internet connection, to increase their bandwidth to infect other computers. This allows them to hide their true location when they launch attacks. The more computers used by a hacker to hide, the harder it is for law enforcement to locate that person. However, it is impossible to arrest and bring to justice a person who cannot be found.
Just as the security of your computer can be threatened in many ways, a hacker has a bunch of different methods to try to steal your data or infect your computer. Once on your computer, the threat is often almost imperceptible, which explains why it can remain there for a long time without being detected. Online security and prevention of cybercrime can be quite simple. In general, online criminals want to make money as quickly and as simply as possible. The more difficult they are, the more likely you are to see them give up to tackle an easier target.
8 best practices to protect your computer from hackers
1. Use an up-to-date operating system
Opt for an operating system that offers automatic security updates. It is no longer a question of using Windows XP. It contains many flaws well known in the world of hacking!
2. Always use secure user accounts for daily work
This includes in the first instance limited user rights and secondly strong passwords with lowercase, uppercase, numbers and special characters (at least 12 characters). Never work with administrator rights ("Administrator" or "Root"). Use different passwords for each service, especially for online services.
For Windows systems, which must be secured to the maximum, always use the highest setting for User Account Control (UAC). You will find this in the settings of the user accounts in the control panel. The majority of the hacks I know and have tested do not work anymore or very difficult after raising the level of UAC settings.
3. Update all applications
Your system must always be up to date, but the same goes for all third-party applications, such as p. ex. Adobe Flash Player, Adobe Reader or Java Runtime. Updates must be made as soon as possible because the new attack tools, also called Exploit Kits, spread very quickly on the Darkweb. This leads to a multitude of concrete attacks of cybercriminals on the web. The developers of Exploit Kits often boast of their speed to take advantage of the latest flaws. The worst being the 0-Day Exploit, for which the manufacturer of the impacted software does not yet offer a corrective update. Without additional measures, you are literally without protection.
4. Always use up-to-date antivirus software
The effectiveness of antivirus software depends heavily on the frequency with which its malware definitions are updated. The huge amount of new malware variants means that updating the antivirus software is a critical piece of protection.
5. Always use a stable firewall
Your Internet router must always have a properly configured "Stateful Inspection Firewall". Internet routers, however, can be flawed with disastrous consequences. Your router must always be protected by a strong password with at least 12 characters, the device must not be accessible from the Internet and must always be up to date with the latest firmware. Finally, install an additional software firewall on all your computers.
6. Back up your data regularly
Back up your data regularly and on different external hard drives. If your data has been encrypted by cybercriminals, the backup may be your last chance to recover it.
7. Encrypt your data
Keeping or sending important files: On the Internet, poorly protected data can be easily recovered by hackers. For more security, it is recommended to encrypt its data, especially those made to transit through the web. In addition to being an effective method, encryption has the merit of being simple enough and accessible to all users.
8. Always be careful
Many malware attacks are initiated via e-mail. So be careful to avoid leaving the door wide open to malware. Do not click on suspicious attachments or strange links in e-mails. Do not hesitate to ask your contact if he has sent you an email that is out of the ordinary.
Tags: how to secure computer