When it comes to watching YouTube videos, most of the viewers prefer watching them with subtitles. Subtitles come very handy for people who are foreign-language speakers or have poor listening abilities. Subtitles also become crucial when you are watching a Japanese or Korean show and cannot understand what the characters are saying.
But when it comes to watching downloaded YouTube videos for offline playback, there aren't many downloaders that allow you to download subtitles along with the videos.
But don't worry. We will share an amazing tool with you today to download YouTube videos with subtitles. Read on to find out!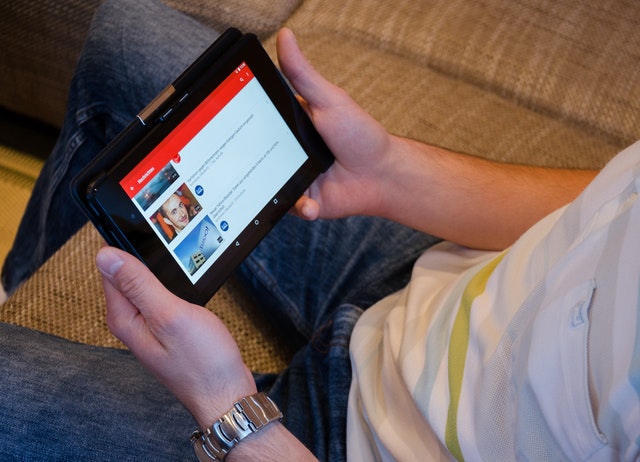 How to Download YouTube Videos with Subtitles
Softorino YouTube Converter 2 (SYC2) is an all-in-one YouTube downloader, converter, and transfer tool. This handy app is available for both Windows and Mac and is specially designed to cater to the needs of iOS users. 
With SYC2, you can download, convert, and send any audio, video, or music file from 60+ platforms to iPhone, iPad, or iPod. Here are some of the key features of SYC2:
Allows wireless transfers to iOS devices via Wi-Fi.
Supports 60+ media platforms including YouTube, SoundCloud, Dailymotion, Vimeo, TikTok, Instagram, Facebook, and more.
Supports subtitle downloads alongwith videos.
Comes with Automatic Content Recognition (ACR) technology that searches and fills in the missing meta data, cover art, description, and more for audio and video files.
Instantly converts any audio or video from the supported platforms into an iOS ringtone.
Comes with a built-in YouTube and SoundCloud browser.
Allows lightning fast downloads and transfers.
Follow this step-by-step guide to download YouTube videos with subtitles:
Step 1: Launch SYC2 and Connect Your iOS Device
Launch SYC2 on your PC and connect your iPhone to your PC using a USB cable. Once SYC2 connects with your iPhone, it will remember your device and connect with it wireless the next time.
Step 2: Enable Subtitles Download in Preferences
Go to Preferences in SYC2 and enable the "Download YouTube with Subtitles" button.
Step 3: Paste the YouTube Video URL
Paste the YouTube URL of the video that you want to download with subtitles. Once pasted, it will be added to the download queue in SYC2. Select the desired video resolution and then select your iPhone or your computer from the destination options.
Step 4: Hit the Download Button
Finally, hit the Convert & Transfer Button on SYC2. Your YouTube video will be instantly downloaded and sent to your iPhone within seconds.
That's how easy it is to download YouTube videos with subtitles using SYC2. Once transferred, you will find the YouTube video in the native Videos app on your iPhone. You can download as many videos as you want and enjoy offline YouTube playback with subtitles.
Final Thoughts
Now that you know how to download YouTube videos with subtitles, go ahead and download all your favorite shows, movies, videos, and music files from YouTube. Build a whole collection of your favorite videos with their subtitles in your iPhone for offline playback.