Any online gaming platform requires information to create an account. However, since these accounts are susceptible to information leaks, people refrain from using their real information. So, how can you create bogus information for it? Let's dig in and find out.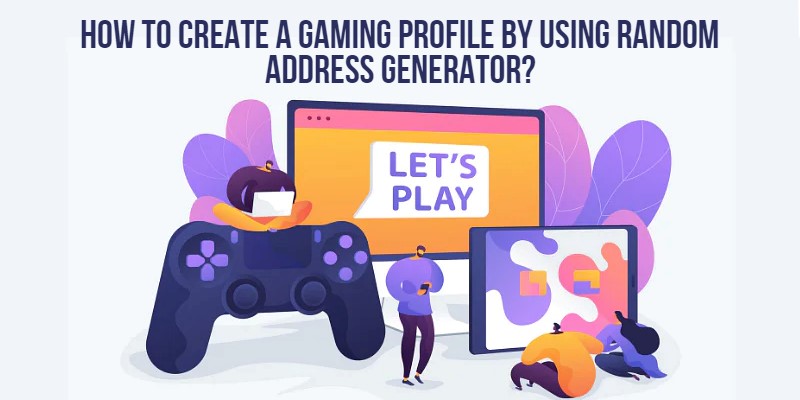 What Is Random Address Generator And Why Use It?
A random address generator is a program that'll generate bogus addresses. This type of tool usually comes with a country selection. So, let's say you pick the United States as the country, then the tool will generate the following:
Personal details, such as name, country, city, gender, email, and even zodiac sign;
Internet details, such as email, IP Address, and mac address;
Employment details, such as company name, job title, salary, and company email.
This information is purely fictional and isn't taken from anyone's real account or information. So, why should you use it? Because it's safer than having to use your own name, phone number, or other key information in an online platform. Because:
It'll mask your identity;
And prevent you from using correct information.
Besides that, using info generated by random address generators will allow you to sign up for trial-based gaming profiles without entering your real credit card information. Thus, securing you from Doxing, malware, etc.
3 Steps To Create A Gaming Profile By Using Random Address Generator
Once you have a good quality random address generator, it'll be easy to create a gaming profile. So, when you find such a tool, follow these steps:
1. Open A Fake Address Generator
The first step is to open a random address generator. Tools like these aren't easy to find, but they aren't impossible either. Mainly because not all of them offer an extensive level of generated information. So, make sure you use a tool that offers three levels of information, such as:
Personal
Professional
Technical (computer, internet, etc.)
This way, you will be able to use that information in any sort of online gaming profile. This includes Discord, Steam, Epic, or any other platform that you might use for gaming. So, once you have such a tool, move on to the next step.
2. Pick A Country
In this step, you're going to pick a country. If you're looking to be safe, it's suggested that you pick a country that's different from yours. Or, if you're trying to sign up for a specific purpose, let's say there's a sale for European users, then pick a country from Europe.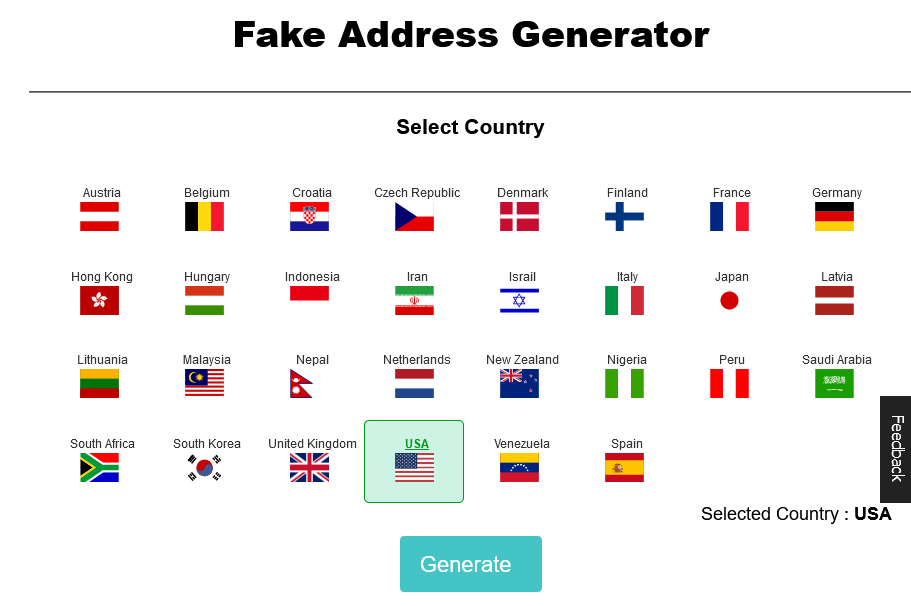 Another example is platforms like Netflix that offer specific shows in various regions. So, if you're trying to use that region's version of any website, try to use the country accordingly. Therefore, in this step, you'll pick a country according to your requirement and then click the Generate button.
1. Use The Info To Create The Profile
Once the information has been generated, you'll see it in three different sections. Depending on the platform you wish to create your gaming profile on, here are the three sets of information you will be able to use:
Personal: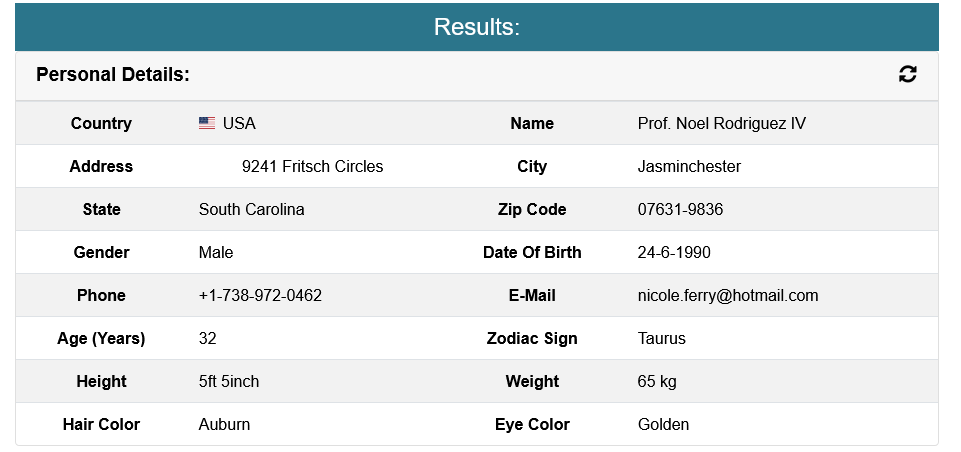 Internet:

Employment:

Each set of this information can be used in a different section of your gaming profile. So, use the information you think you're going to need, create a unique screen name and create the gaming profile.
Conclusion
This is the easy 3-step process for creating a gaming profile using a random address generator. It's important that you employ this method to avoid any mishaps with your real information. This way, your personal information will remain safe, and you can enjoy a full gaming profile.