One of the keys to making your file contents presentable and organized is by adding page numbers. This gives you the advantage to avoid losing anything and arrange them in their appropriate positions properly. This can easily be done in file formats such as word documents or your PowerPoint presentations. However, this is not the case with portable file format or also known as PDF. This type of document demands various tools to add page numbers to it. It allows limited access to the file even if you are its owner. With this, you will experience the struggle and face various inconveniences.
Do not fret because PDFBear is the perfect online tool for you. This website can not only help you with your page number problems but also with any other file issues. This offers various features that you can use for your day-to-day file activities. Using PPDFBear, you will never experience the struggle before, and repairing your problems would just be hassle-free.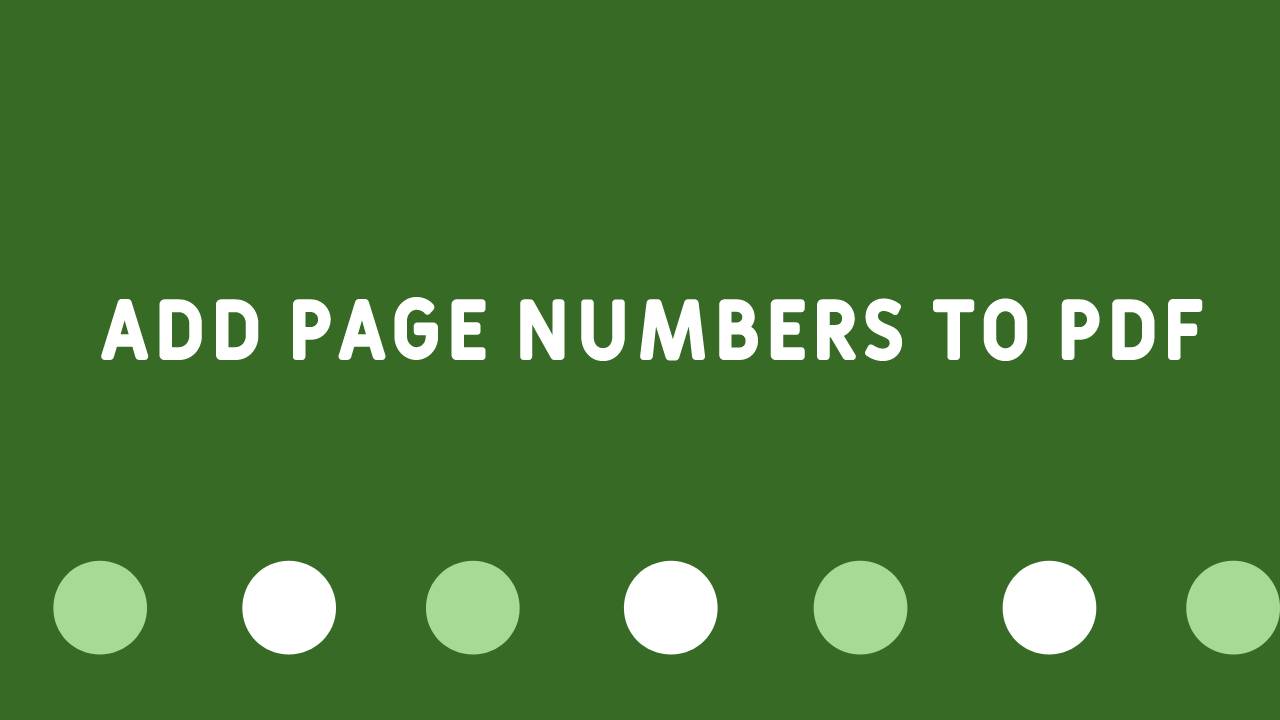 Using PDFBear to edit PDF files
PDFBear will be your go-to online tool especially having trouble when it comes to adding page numbers to your PDF. With this amazing tool, you can ensure the safety of your files and the easy process you will experience. You won't also need to search and watch tutorials because directions are already displayed on its website. You can learn how to add page numbers to PDF in no more than a minute. This is especially beneficial if you are trying to save time and effort. Using this can prevent confusion and data loss which is a big gain in terms of work and study. Here are some steps to help you learn more about solving your issue.
Step 1
To add page numbers in your portable file format, first, make sure that you have an available internet connection and a working device. Then, visit the PDFBear home page available on the web. From there, you can see its different features displayed and simply select the tool appropriate for your task which is adding page numbers. After doing so, choose your desired file that you want to edit from your device, drag, and drop it on the toolbox. Make sure that you've chosen the correct file so that you won't have to redo the process and consume more time.
Step 2
The second step will require you to wait for less than a minute to finish the PDF file from uploading. After that choose where you want the page numbers to be located. In terms of doing this, consider many factors like how it would appear on the file and how appropriate it would look. Allot time in customizing your page numbers to be able to receive the best possible result. Once you're finally with your customization, you can now proceed with the numbering page process.
Step 3
After completing the whole process, you can proceed with downloading your updated portable file format and choose your desired file storage location. In this way, you can easily track where your numbered PDF file is located. You can save time because you don't have to go through a lot of your documents to be able to find them. You also have the choice to share it on your social media platforms, this can be a way to let you share your files in an efficient and faster way. This tool can eradicate the struggle of fixing your file issues and save so much of your time. You can now invest your time into more productive things rather than being stuck on your files problem.
Reasons to add page numbers to your PDF
You can drastically improve the appearance of your file format just by adding page numbers to it. It can be a way to improve your PDF and give it a more presentable and professional look. It's also a hassle to locate something in your file, especially not knowing where it is located. It can consume a lot of time and effort for you to be able to find it. You can avoid this scenario just by adding numbers to your PDF with the help of PDFBear. This online tool can give you the most smooth and effortless process. You don't have to press or click a lot of buttons to be able to finish this process because this online tool consists of the best settings. It offers direct-to-the-point directions that can be accessed easily by users like you.
In Conclusion
If you are working with dozens of portable file formats, PDFBear will be the most efficient tool for you. It only requires minimal effort and time which is a benefit for someone like you who likes to easily get the work done. By adding page numbers to your PDF, you can segregate the pages more appropriately. This can help you with a lot, like easily locating things, keeping them organized, and being arranged properly. With this website, fixing and repairing file issues won't be a problem for you anymore. With PDFBear you will be able to find the right tool for the right job.