Computers are one of the best platforms for playing games because of the flexibility, variety, and quality that they offer. With a little bit of know-how, you can enjoy everything from recent blockbuster releases to 8 and 16-bit games from the 80s and 90s. 
If you're in the market for some great games to play for free on your PC, then check out this list. 
Fortnite Battle Royale
Playing games with the complexity and quality of Fortnite used to cost you a small fortune, but the free-to-play model operated by Epic Games means you can enjoy this third-person shooter without having to spend a penny.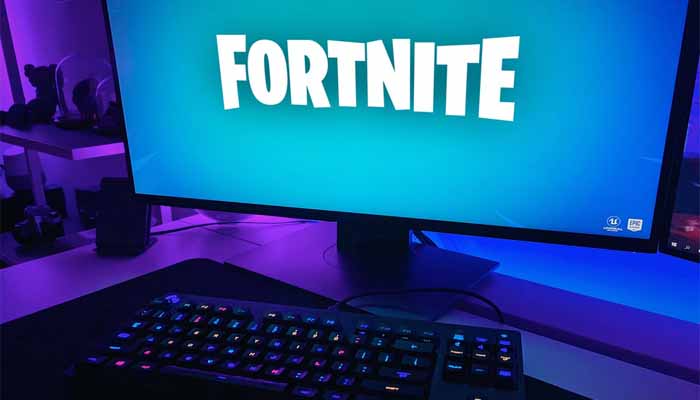 Thanks to this and its varied game-play, Fortnite Battle Royale just keeps growing in popularity, becoming one of the most-played games of the year in 2020. It's got cross-platform functionality too, so if you're a PC gamer and your friends play on a PlayStation, Xbox, or even a smartphone, you can all join the same game. 
You won't need an expensive gaming rig to install and enjoy Fortnite Battle Royale either. The recommended system requirements stipulate an Nvidia GTX 660 GPU, a Core i5-7300U CPU, and 8 GB of RAM, but it will also run on Intel HD 4000 integrated graphics chips, a Core i3-3225 CPU, and just 4 GB of memory. 
Download Fortnite Battle Royale
PokerStars
PokerStars is one of the most recognized names in online poker. It connects players from around the world who want to play popular variants like Texas hold'em and five-card draw. Like Fortnite Battle Royale, PokerStars offers cross-platform play, allowing users on PC and mobile versions to play together. It's a platform that is accessible to all skill levels, with the "PokerStars School" to teach novices and tournaments for all experience levels. 
A recent innovation from the company is its "Home Games" feature. This allows you to launch your own private poker club for you and your friends. It puts you in control of who can join, game parameters, schedules, and setting up tournaments. If you have a lot of friends, the Home Games feature is probably more practical since it can cater to up to 501 members, more than you could accommodate at a poker night in your home.
PokerStars is available on PC, iOS, and Android and can be downloaded from the company's website. Its minimum requirements are even lower than Fortnite Battle Royale, meaning it'll run on almost any computer.
Hearthstone: Heroes of Warcraft
If you're a fan of collectible card games like Magic the Gathering, the Pokémon Trading Card Game, or Keyforge, then you'll probably enjoy Hearthstone. It's a digital version of the concept published by Blizzard Entertainment, the company behind the famous World of Warcraft game.
Hearthstone actually uses many elements from the Warcraft series, including the characters and relics. It's played in turns between two opponents, each with 30 cards and a hero. Players try to attack their opponent's hero, using special abilities tactically to gain an advantage.
Winning a battle earns you new cards that you can use in future battles. However, you can speed up your progress in the game by buying additional packs of cards through microtransactions. There's also a single-player mode for when you'd prefer to practice your techniques in private before going into multiplayer battles.  Like the previous two games in this list, Hearthstone offers cross-platform play, allowing you to compete with friends on Android, macOS, and iOS devices.
Hearthstone has some relatively low system requirements, making it accessible to most people. Blizzard recommends you use Windows 10 running on a Core 2 Duo CPU, an Nvidia GeForce 240 GT GPU, and 4 GB of RAM, though the game will still run on a Pentium D processor, a GeForce 8600 GT graphics card, and 3 GB of memory. These latter components were released in the mid-2000s, meaning most modern computers will work with little to no issues. 
Hearthstone can be downloaded from the game's own website.