India is a country where people are emotionally attached to Cricket. The game has a limitless love and craze among the Indians, leading to the growth of several online cricket platforms.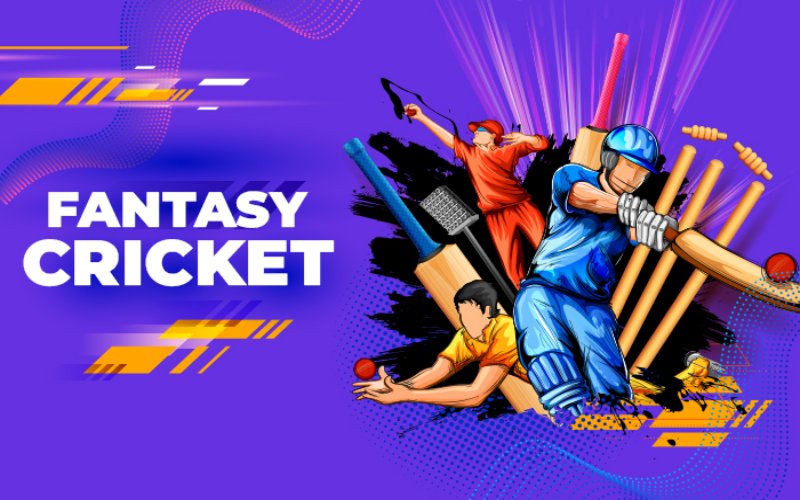 We have curated a 15 fantasy cricket app list that provides the best-ever user experience in all aspects. Some of these platforms are very popular among cricket enthusiasts in India. They mainly focus on cricket betting, providing higher odds and a wide range of betting markets. Let's explore these top fantasy cricket apps list to learn what they offer and how beneficial they are to users.
1. Big Cash
BigCashLive is a leading online fantasy cricket app in India. It provides several leagues and matches with multiple betting options. The platform uses high-end graphics for an immersive user experience. The platform provides a 100% bonus on 1st add cash. Other notable features of BigCashLive are daily free tournaments, big bonuses and rewards, and instant and secure deposits.
2. My11Circle
My11Circle is an interesting online cricket platform with the most prominent cricket brand ambassador, Mr Sourav Ganguly. The platform is well-known among Indians. This platform has no maximum withdrawal limit, and players get instant rewards. Furthermore, new users can deposit Rs. 1,000 and get a free bonus of Rs. 1,500.
3. Paytm First Games
Sachin Tendulkar endorses Paytm First Games. The platform offers high payouts and diverse game options, including Ludo and Rummy. The standout feature of this platform lets you seamlessly integrate it with the Paytm wallet. The platform offers a joining bonus of ₹50 for first-time users.
4. MyTeam11
MyTeam11 offers multiple sports in several languages. With Virender Sehwag as its face, it has over 1.5 crore downloads. Even though the platform offers a low withdrawal limit, the daily winnings in this platform can be huge. Players get a welcome bonus of up to ₹900 in MyTeam11.
5. MPL
With Virat Kohli as its brand ambassador, Mobile Premier League has reached several cricket enthusiasts in India. The platform boasts several games like Cricket, football, basketball, etc. It offers a wide range of gaming options and referral rewards. When you refer a friend to join the platform, you will get ₹75 as a welcome bonus and 50% of your friend's first deposit.
6. Dream11
Dream 11 is a popular online cricket website with a massive user base with daily rewards of up to ₹25 crores. It offers a diverse range of sports and contests. This platform is very much known for its betting markets. Dream 11 boasts an intuitive user interface and offers a ₹200 cash bonus on sign-up.
7. Gamezy
Gamezy is a growing online cricket platform with the best-in-class gaming experience. The platform features a low withdrawal limit of ₹25. Also, Gamezy offers the best first deposit bonus, enabling users to get 200% up to ₹12,000. It offers a multi-sport fantasy experience with quick rewards.
8. BalleBaazi
BalleBaazi offers unique Bowling Fantasy and Batting Fantasy choices. It covers Cricket, football, baseball, basketball, and more. Holding a rating of 3.5/5 in the Apple store, BalleBaazi has a wide range of betting markets. The platform offers a referral bonus of ₹100.
9. 11Wickets
11Wickets boasts over 30 lakh users and ₹1 crore in rewards. It offers diverse sports, quick withdrawals, and lower competition. It is popular among the Indians for providing a variety of tournaments and unique gameplay. You'll get a welcome bonus of ₹50 when you sign up.
10. Nostra Pro
NostraPro is one of the best fantasy cricket platforms that combines fantasy with match outcome predictions. With multiple gaming categories and real-time quizzes, the platforms provide diverse reward options. Players will get a 75% welcome bonus of up to ₹375.
11. Howzat
Howzat is both speedy and completely safe to use, with a user-friendly interface. The app presents numerous offers and a variety of contests to join. Players can participate in large and small league contests where thousands compete for significant cash prizes. You can play head-to-head matches against a single opponent or practice in matches to improve your skills. New users also receive a welcome bonus of up to ₹3,000.
12. FanFight
FanFight is a popular online cricket platform with over 60 lakh users. It offers multiple fantasy sports and a daily ₹1 crore winning chance. Users can get a bonus of ₹25 on downloading the FanFight app.
13. MyFab11
MyFab11 is designed for all levels of players. But it is considered to be the best platform for beginners. It offers various sports and real-time quizzes. Also, the platform has low competition and instant withdrawal methods.
14. Real11
Real11 is considered to be one of the best online cricket apps. It covers fantasy and arcade games. The app allows real-time chats and instant withdrawals. It offers diverse contests and allows players to change teams easily. Real11 provides a 75 cash bonus upon signing up on the platform.
15. LeagueX
LeagueX offers instant withdrawals and diverse leagues. It features chat options, allowing interaction and competition among users. It offers 100% bonus leagues. You can play games for free on this platform and earn real money. Users can enjoy ₹200 as a sign-up bonus upon registering on LeagueX.
The curated fantasy cricket app list mentioned above will undoubtedly assist you in selecting the perfect application for your gaming needs.
Conclusion
A growing number of people are using fantasy cricket apps online. Cricket enthusiasts love registering themselves on these platforms to showcase their skills and use them as an additional source of income. Also, several bonuses offered by these platforms benefit users in many ways. We hope our fantasy cricket app list will help you choose the best platform to start your online cricket betting journey. Enjoy!