In today's fast-paced digital world, audio recording has become an essential skill for professionals and enthusiasts alike. Whether you are a musician, podcaster, or content creator, the ability to capture high-quality audio is crucial for success. With the advancement of technology, there are numerous audio recording tools available in the market, but finding the right one that meets your specific needs can be challenging.
In this comprehensive guide, we will explore TunesKit, a leading audio capture software that's designed to elevate your audio recording game.
TunesKit Audio Capture/Recorder – The Best Audio Recording Tool
TunesKit Audio Capture is a powerful and versatile audio recording tool that is trusted by professionals worldwide. Whether you are recording music, podcasts, interviews, or any other audio content, TunesKit provides a seamless and intuitive recording experience.
With its user-friendly interface and advanced features, TunesKit stands out as one of the best audio recording tools available in the market. Its compatibility with both Windows and Mac operating systems makes it a go-to choice for a wide range of users.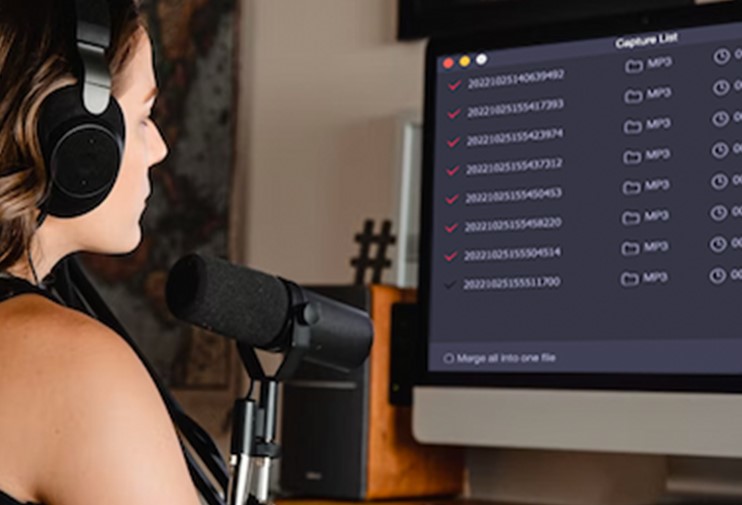 Top Features of TunesKit Audio Recording Software
TunesKit Audio Capture comes packed with a wide array of features that make it a top choice for audio recording enthusiasts. Here are some of them:
1. High-Quality Audio Capture from Any Source
One of its standout features is the ability to capture audio from any source with high fidelity. Whether it's streaming music from online platforms, playing audio from local media players, or recording sound from microphones, TunesKit ensures that the captured audio is of the highest quality.
2. Multiple Output Formats for Flexibility
Additionally, TunesKit supports multiple output formats, allowing users to save their recordings in various file formats such as MP3, FLAC, WAV, AAC, and more. This provides users with the flexibility to choose the format that best suits their needs and preferences.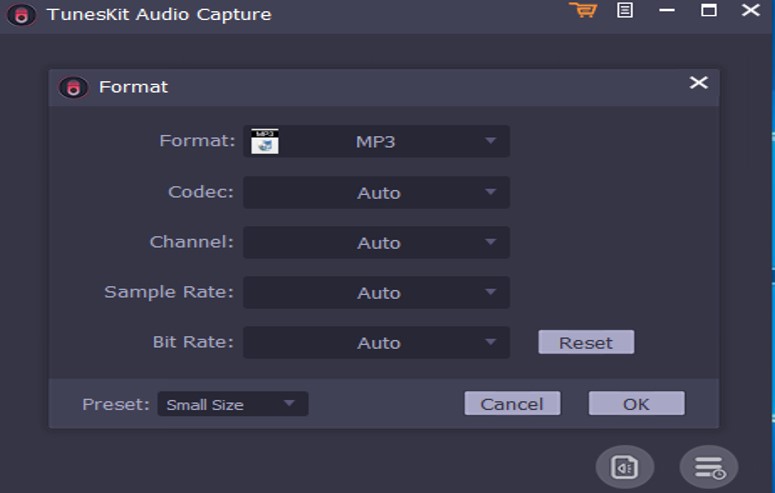 3. Preserving Original Audio Quality
Another notable feature of TunesKit is its ability to preserve the original audio quality without any loss or degradation. This is achieved through advanced technology that captures audio at a high sampling rate and bit depth, ensuring that the recordings maintain their authenticity and richness.
4. Built-in Audio Editing Tools for Customization
Furthermore, TunesKit offers the option to edit and customize the audio recordings with its built-in audio editing tools. Users can easily trim, merge, and apply sound effects to their recordings, allowing for personalized and creative audio projects.
Step-by-Step Guide to Using TunesKit for Audio Recording
Using TunesKit for audio recording is a straightforward process that requires just a few simple steps.
To begin, download and install TunesKit Audio Capture on your computer. Move on to launch the software and select the audio sources you want to record from. Whether it's system audio or microphone input, TunesKit gives you the flexibility to choose your desired audio sources.
You can choose to customize the output settings such as format, codec, and other parameters according to your preferences.
After that, click the "Start Recording" button to initiate the audio capture process. TunesKit will seamlessly capture the audio in real time, ensuring that every nuance and detail is preserved.
Finally, use TunesKit's built-in editing tools to further refine and enhance the audio according to your requirements. For example, you can fix ID3 tags to your audio files for easier identification and organization.
Benefits of Using TunesKit for Audio Recording
The benefits of using TunesKit for audio recording are plentiful and cater to the diverse needs of audio professionals and enthusiasts. One of the key advantages of TunesKit is its ability to capture audio from any source with uncompromised quality.
Whether you are recording music from streaming services like Spotify or Apple Music, capturing sound from YouTube videos, or recording live audio from your microphone, TunesKit ensures that the output is pristine and faithful to the source.
Another significant benefit of TunesKit is its versatility and compatibility with a wide range of audio formats and devices. Whether you prefer to save your recordings in MP3, FLAC, WAV, or any other format, TunesKit offers the flexibility to choose the output format that best suits your needs.
Moreover, TunesKit is compatible with a variety of devices, ensuring that you can record audio from any source without limitations. Its seamless integration with both Windows and Mac operating systems further enhances its accessibility and usability.
How TunesKit Enhances Multitrack Recording
Multitrack recording is a common technique used in audio production to capture and mix multiple audio tracks simultaneously. TunesKit enhances multitrack recording by providing a reliable and efficient platform for capturing and managing multiple audio sources with ease.
Whether you are recording a live band performance, a podcast with multiple guests, or a complex audio project, TunesKit's multitrack recording capabilities ensure that every audio track is captured with precision and clarity.
TunesKit's intuitive interface and customizable settings make it an ideal choice for multitrack recording, allowing users to configure and monitor multiple audio inputs in real time. Its ability to preserve the original audio quality across multiple tracks ensures that the final mix maintains its integrity and cohesiveness.
Additionally, TunesKit audio recorder offers the flexibility to export and save multitrack recordings in various formats. This empowers users to unleash their creativity and produce professional-grade audio content.
Tips for Mastering Audio Recording with TunesKit
Mastering the art of audio recording with TunesKit requires a combination of technical proficiency and creative insight. To maximize your audio recording capabilities with TunesKit, consider the following tips: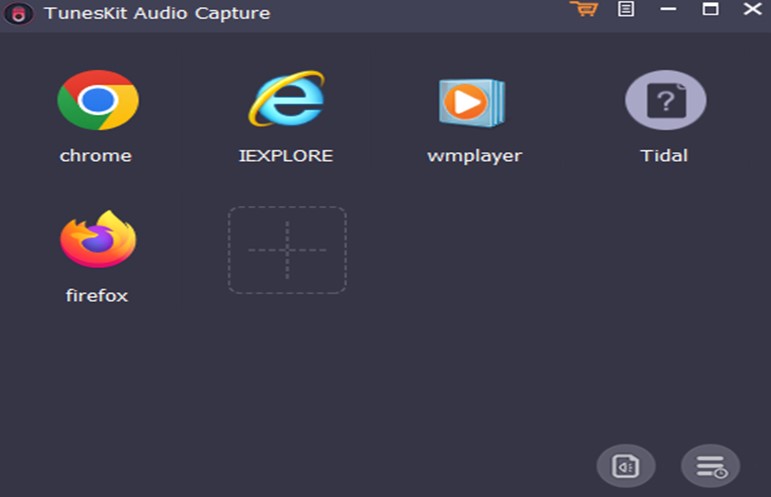 1. Experiment with Different Audio Sources
TunesKit allows you to capture audio from a wide range of sources, so don't be afraid to experiment with different audio sources to expand your recording repertoire.
2. Utilize Advanced Settings
Take advantage of TunesKit's advanced settings to customize the recording parameters according to your specific requirements. Adjusting settings such as sample rate, bit depth, and output format can significantly impact the quality of your recordings.
3. Leverage Editing Tools
TunesKit's built-in editing tools offer a wealth of options for refining and enhancing your audio recordings. Explore features such as trimming, merging, and applying sound effects to elevate the quality of your recordings.
Conclusion
TunesKit audio capture is a comprehensive and feature-rich audio recording software that is designed to elevate your audio recording game to new heights. With its powerful capabilities, intuitive interface, and versatile functionality, TunesKit empowers users to capture, edit, and produce high-quality audio content with ease.
TunesKit offers the tools and resources you need to unleash your creativity and achieve professional-grade results. By incorporating TunesKit into your audio recording workflow, you can unlock a world of possibilities and take your audio recordings to the next level.