If you have a Firestick to access the vast world of online entertainment, you may be on the lookout for a Firestick VPN. If not, you should know what a VPN is and how it functions. A VPN or a Virtual Private Network is considered the best tool that ensures your internet privacy.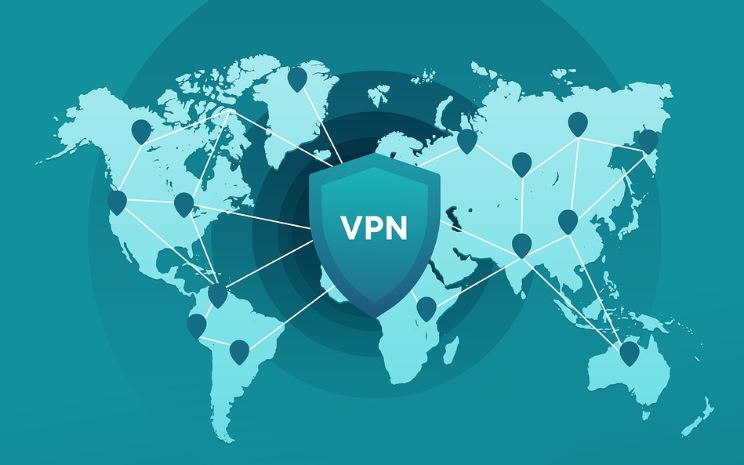 A VPN keeps you hidden while banking, shopping, or surfing online. Many Firestick users are keen to get a VPN for the same. If you are one of them, stay hooked!
What is VPN?
VPN is an abbreviation for Virtual Private Network, and it establishes a safe and protected network connection while using public networks.
VPNs encrypt your internet address and conceal your online identity, which helps you to remain hidden and protected while using public networks.
A VPN makes it difficult for a third party to track your online activity or steal data. This encryption takes place in real-time.
Do You Need a VPN for Firestick?
Many countries have stringent restrictions on a particular type of media content. A VPN will hide your internet address, and you can stream any content freely.
If you're at home, then a VPN can be very beneficial for your Firestick. Many contents are blocked in certain countries because of geo-restrictions. But with the help of a VPN, you can change your location. This will help you stream your desired content without any restrictions.
For instance, if you wish to access content restricted in your country but available in another country, you can easily change your IP address location.
If you use a local unsecured WiFi network, then it is quite possible that your Firestick's activities can be tracked.
But using a VPN will ensure that the surfing, shopping, and streaming you do through your Firestick will remain hidden. The VPN will keep you secure.
To sum up, we find that using a VPN is very beneficial as it helps to keep our identity hidden and protects us from illegal tracing. So yes, using a VPN for your Firestick is thoroughly recommended for all the reasons stated above.
Four Things to Know About VPN
Although VPN is much more complex and has many uses, we have assembled the most significant points for you to understand how a VPN works.
Benefits of VPN
A VPN will permit you to materialize to be somewhere where you are not present currently. You can bounce your IP address using different servers.
This explains that you can access any geo-restricted content in your area. You can access US Netflix by changing your IP address.
A VPN will keep you anonymous and secure from government tracking and hide your original IP address. You can surf and shop online without any fears.
Countries like China and Iran have very stringent methods to track VPNs. Not many of them work in these countries. This implies that your browsing habits and data are available for tracing and snooping in these countries.
However, to avoid this, you should use a streaming VPN. This will help you to skim around the globe watching any type of content that you've been restricted from.
A streaming VPN will guarantee your security and will hide your IP address. It will allow you access to media you wish to view and play.
How to Install VPN?
There are two significant ways to download a VPN to your Firestick. Either by the app store or by directly downloading the APK file.
The method you adopt to download the VPN depends on installing the VPN.
Best VPNs for Firestick
There are various VPNs available for Firestick. One of the most popular ones is IPVanish. You can check out the full guide to downloading and installing IPVanish on Firestick.
Here are some of the top four VPNs that you can also consider downloading for your Firestick:
It excels on the security front. It offers double data encryption wherein your connection passes through 2 different VPN servers.
It is a safe streaming VPN for the Amazon Firestick. It is easy to install and use.
This VPN is known for its excellency in streaming, and it is available in the Amazon App store itself.
Surfshark VPN is completely safe and affordable for a Firestick. Setting up this VPN is simple.
Risks and Limitations
It is essential to know about the possible limitations of a VPN, too, as they are a crucial part of their usage.
Knowing the disadvantages of a VPN will ensure your complete safety while surfing online. So, here are some top ten limitations of the Virtual Private Network, which will help you choose wisely for yourself.
A VPN does not guarantee complete anonymity.
VPNs slow your internet speed every time they are put to use.
Your privacy and surf history are not always guaranteed.
A top-notch VPN might cost you some money.
Using VPNs is deemed to be illegal in some countries.
Several online services try to ban the users of VPNs
Most VPNs are unable to bypass streaming blocks and acts of censorship.
VPNs don't protect your device from different types of malware.
If you use a VPN on a mobile, it increases data usage.
Many VPNs are dangerous to use
These are some of the limitations of a VPN. However, you must not judge them based on their disadvantages only.
You should take a neutral view and consider whether a VPN will do the work for you or not.
Final Thoughts
As I sum up, we know that using a VPN has both its advantages and disadvantages. But a VPN protects your identity, so you should consider using it.
Installing a VPN is a straightforward process that anyone can carry out quickly, and with its help, one can access geo-restricted content.