Digital marketing is currently one of the most critical factors for businesses to increase their online presence.
Through multiple digital marketing practices such as paid advertising, SEO, content marketing, and email marketing, you can attract potential customers while also improving your business's sales funnel.
The digital marketing strategy of your business should be implemented as per your target audiences and the characteristics of the company. It's imperative to apply a relevant analytical approach. You also need to observe other aspects. This is where digital marketing metrics come in handy.
When you use performance indicators, you can constantly improve your digital marketing strategies to deliver more fantastic results to your business ultimately. Here are the top 8 digital marketing metrics you need to know.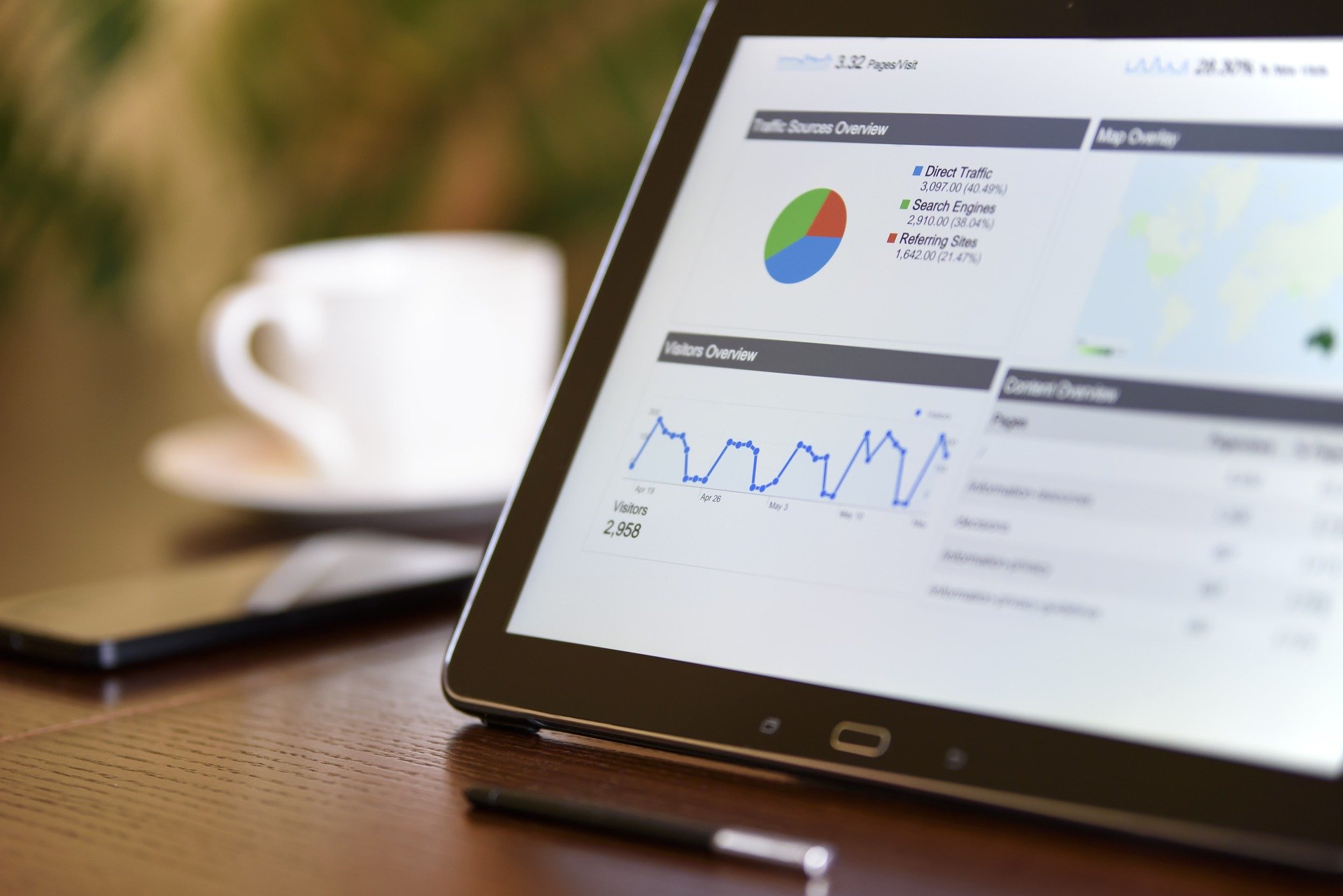 Overall Visits of Your Website
To improve your company's online presence, you need to develop a professional website.
Apart from showcasing your company's relevant information, you can also use the website to create and upload blog posts, which is the ultimate key to attracting and nurturing leads.
Hence, one of the best digital marketing metrics is the overall visits to your website. As the name implements, this process will help you measure the total number of visitors on your website. This indication must be observed carefully.
If you notice a drop in the overall visits, you need to make your website more informative and eye-catching.
Inbound Website Links
This is perhaps one of the most effective digital marketing tips you need to know. When you measure the inbound links of your professional website, you can determine the performance of your link-developing strategy.
This is an important issue that goes way above the optimization process of your web traffic. This is because the number of quality and relevant links redirected to your business website will be considered by the search algorithm of Google. This way, your website will rank higher.
To achieve this data, you can use different tools. Make sure you upload interactive and informative content which encourages sharing.
Number of Return Visitors and New Visitors
Do you know the best way of measuring the effectiveness of your website and your content? You need to compare the number of return visitors with the number of new visitors.
To achieve this metric, make sure you establish a reasonable evaluation period, which is generally weekly or monthly.
To number of return visitors to your website will indicate the effectiveness of your content. Not to mention, it will also determine if the users love to engage with the website content.
In such situations where the number of returning visitors is greater than the number of new visitors, you can assume that your digital marketing strategy benefits your company. But if your content is not appealing, you cannot convince your customers to return.
Interactions per Visit
Improving web traffic is great, but what you need to achieve success for your visitors to interact and build engagement with your content.
Therefore, carefully go through the experiences of the audiences. This way, you can earn what content is relevant and effective at triggering interaction.
While using digital marketing, you will notice different patterns that can improve your online marketing strategy. For instance, if the online visitors prefer pages with visual content, investing in this particular aspect will help your business develop a more vital relationship with the visitors.
Bounce Rate
Do you know what the bounce rate of a website is? It determines the number of people who visited your website left quickly without opening any other pages or completing any action.
If the bounce rate of your website is high, this is an indication that you need to optimize your digital marketing strategy. The bounce rate can be increased for multiple reasons, such as not having a compelling CTA, attracting irrelevant audiences, or uploading irrelevant content.
Keep in mind that Google's search algorithm determines the ranking factor of your website by judging the bounce rate. Therefore, make sure you take the necessary approaches to decrease the bounce rate. As per Forbes, visualize your data to reduce bounce rate.
Exit Rate
Unlike bounce rate, the exit rate determines how many people are left from a specific page of your business. A percentage format determines the exit rate. If you're planning to determine the exit rate, divide the number of people who left from a specific page of your website by the overall number of visitors. 
The exit rate is one of the most critical metrics you need to remember. The exit rate will help you realize the weal points of your conversion strategy. If the exit rate of your website is high, your content might be inappropriate for your target audiences.
Mobile Traffic
Nowadays, more than 1 billion users use their smartphones to browse online. This is why mobile traffic is one of the essential parts of your digital marketing strategy.
In the procedure, you need to ensure the pages of your website are mobile-friendly. This way, you can optimize the user experience of your company. Not to mention, you can decrease exit rate and bounce rate by optimizing your website for smartphones.
Find the number of online users who visit your website through their mobile devices to improve your strategy. Additionally, understand what browsers or equipment they use and what type of content mobile users prefer.
CPV and RPV
CPV is known as cost per visitor, and RPV is known as revenue per visitor. The CPV determines the overall investment made to capture the attention of an online user. On the other hand, RPV determines how much your business earns with each visit.
To decide whether your business is on the right track or not, you should compare both CPV and RPV.
If the CPV is lesser than RPV, this means that your efforts and investment in attracting customers are great. However, if the CPV is greater than RPV, it will indicate that your investment is going in vain.
Make sure you calculate these metrics so that you can revamp your promotional investment strategy.
Conclusion
These are the top 8 digital marketing metrics you should know. When you understand the primary online marketing metrics, you will develop a proper marketing strategy that will grow your business. Make sure you determine your company's key performance to assess your efforts as a marketer. Do you think these metrics will help you sharpen your digital marketing strategy? What are your thoughts? Comment below to let us know.